We are reader supported and may earn a commission when you buy through links on our site.
Learn more
Change these Windows 10 Settings for Increased Privacy
Windows 10 is much more secure than its predecessors, but unfortunately it still has some glaring vulnerabilities. Today, we present 10 settings you need to know about to boost your cybersecurity on Windows. We'll also recommend a VPN service to lock down your Internet connection for the ultimate encrypted security.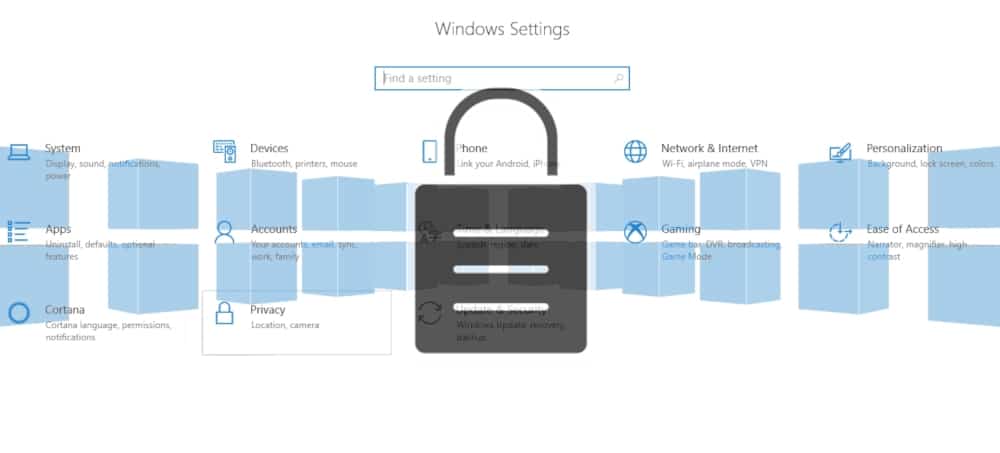 Windows 10 is installed on tens of millions of devices around the world, everything from work laptops to home-based PCs. The ubiquity of the operating system makes it something less than top-of-mind for the average user, but as online security experts are all-too aware of, Windows 10 is a hotbed of poor privacy practices and potential information leaks.
The good news is you can take some simple measures to change Windows 10 settings for increased privacy. With the right software, a good Windows VPN, and a handful of tweaks you can regain some of your privacy on the operating system, preventing data leaks and locking down your identity so that no one can spy on your activity.
30-days money back guarantee
Increased privacy on Windows 10 with a VPN
Using a VPN is arguably the most important thing you can do for your online privacy. VPNs, or virtual private networks, encrypt your traffic before it ever leaves the device, creating a private tunnel between you and the internet. Even if someone is actively spying on you, they can't tell what websites you're visiting or what streams you're accessing. VPNs lock down everything in an instant, and they're extremely easy to use, too.
The VPN marketplace is crowded with services that claim to be the fastest or the most secure services around. While this may be true for some, you can't take every company at their word, especially when your online privacy is at stake. Take a look at our recommendation below for guaranteed security.
ExpressVPN – Best VPN for Windows 10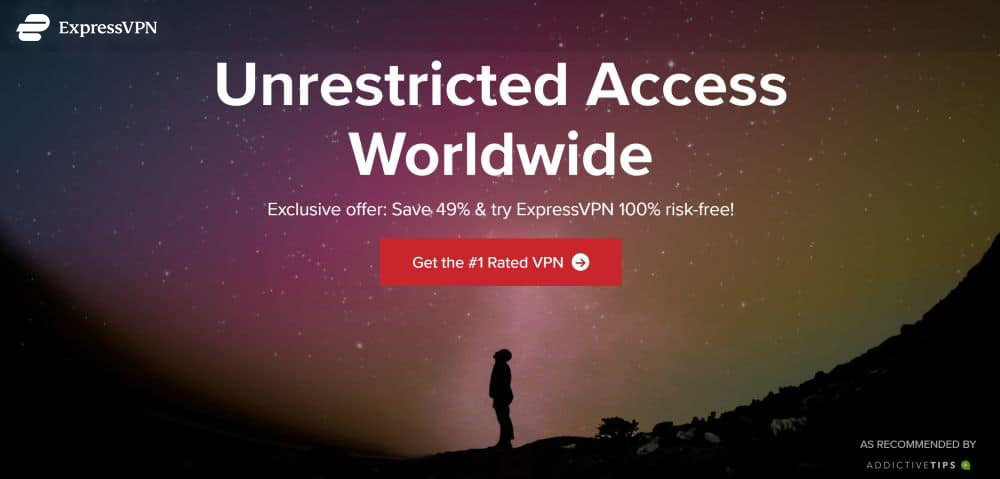 ExpressVPN is one of the fastest, most secure, and easiest to use VPNs on the market, making it perfect for all of your online privacy needs. It has a strong reputation among security advocates, and it runs like a dream on Windows 10 machines and a host of other devices. To keep your data secure with ExpressVPN, all you need to do is sign up, launch the app, then sit back and enjoy an open yet secure internet experience.
ExpressVPN offers a great selection of privacy features to keep you safe. Data is always secured with military-grade 256-bit AES encryption. It's also backed by a strict zero-logging policy on all traffic, DNS requests, and IP addresses, and it's protected by an automatic kill switch and DNS leak prevention features, as well. All of these work with ExpressVPN's massive network of over 3,000 servers in 94 different countries, giving you a fast and secure connection anywhere in the world.
Read our full ExpressVPN review.
Pros
SPECIAL OFFER: 3 months free (49% off - link below)
94 countries, 3,000+ servers
Very simple and easy to use
Keeps no logs of personal data
Live chat support available.
Change these Windows 10 settings for increased privacy
Data is one of the most valuable commodities in the modern age. Any public company, including Windows 10 developer Microsoft, is likely to collect, store, and sell as much of this data as possible, often without your express permission. Windows is no exception, which is why you should change these settings for increased privacy.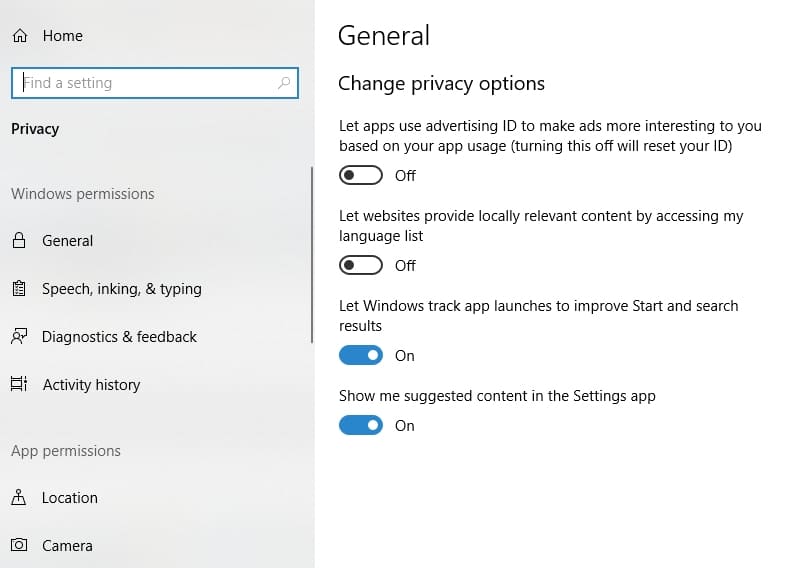 Advertising personalization opt-out
Windows 10 has a controversial feature that shows ads on the start menu. This was present in Windows 8, as well, but it wasn't until version 10 released that Microsoft made it a standard feature.
While ads themselves may not constitute an invasion of your privacy, the way Windows 10 "customizes" them is a clear violation. Ad personalization collects certain information about your browsing and computing habits, assigns them to an anonymous ID, then shares that ID with advertisers so Microsoft can show ads that you're more likely to click.
Most people shudder at the thought of their operating system monitoring their every movement in the name of advertisement. Fortunately, Microsoft left in the option to disable customization, which can increase your privacy with a single switch toggle.
READ ALSO: Phone apps track your every move, here's what you can do about it
To opt out of personalized ads, press the Windows button on your keyboard, then type in Settings. Navigate to Privacy > General. The top option should say "Let apps use my advertising ID for experience across apps". Click this toggle so it turns white and says "off".
To complete this process, you'll also want to visit Microsoft's online opt-out service. Open a web browser and go to choice.microsoft.com/en-us/opt-out. Sign in using your Microsoft account (the same as your Windows 10 login information). Under "Personalized ads wherever I use my Microsoft account" and "Personalized ads in this browser", be sure to toggle them to the off position.
Disable Cortana spying
Microsoft's voice-activated assistant Cortana was supposed to revolutionize spoken computing with easy access to notes, e-mails, reminders, and calendar events. Instead, it represents a frustrating invasion to user privacies that must be customized to cut down on spying.
Cortana collects information and voice samples to perform its duties, just like Google and Android's voice assistant. To make sure Cortana is switched off and not collecting this information, click the Cortana icon on the task bar. Under the first option that says "Cortana can give you suggestions, ideas, reminders, alerts and more", toggle the slider to off. If Cortana's icon doesn't appear on the taskbar, that means the assistant is already switched off.
After disabling Cortana, you'll also want to dive in and turn off a few related privacy options. Back in the Settings menu, go to Privacy > Speech, inking, and typing. Click the button marked "Stop getting to know me" to turn it off. If this button doesn't show up, it means you've already disabled data collection for Cortana.
Turning off Microsoft OneDrive
Microsoft's cloud storage service OneDrive is deeply integrated into Windows 10. Reminders and suggestions to store your data there pop up all the time. If you have no intention of ever using OneDrive, you can quickly disable it so it leaves your privacy intact.
Click the OneDrive icon on the right side of the taskbar and choose Settings. In the small window that opens, turn off "Start OneDrive automatically when I sign in to Windows", along with the next two options regarding fetching files and using Office with OneDrive.
Wi-Fi security on Windows 10
Microsoft rolled out Wi-Fi sense with Windows 10, an unusual feature that lets you share access to secured Wi-Fi routers with other devices. The idea is that if your family or friends want to use your home wireless network, they can connect easily through Wi-Fi Sense without having to type in router passwords. It can be seen as more secure than actually sharing access info, but there is some room for exploitation.
You're better off disabling Wi-Fi Sense, especially if you never want to use it. Go to Settings > Network & Internet > Wi-Fi > Manage Wi-Fi Settings and look at the Wi-Fi Sense options on the top. Disable the items marked "Connect to suggested open hotspots" and "Connect to open networks shared by my contacts".
After disabling Sense, you'll want to make sure all file sharing is disabled through Windows 10. This won't affect your torrents or other P2P services, it just prevents Windows from sharing your private data with other people on your network.
Go to Settings > Update & Security > Windows Update > Advanced options > Choose how updates are delivered. The option "Updates from more than one place" is set to both local and other PCs by default. For maximum privacy, turn the slider to off, which will disable all P2P sharing via Windows on your local network.
More privacy settings to change
Windows 10 has a lot of options to toggle and customize, many of which are directly related to your privacy and security. You can spend hours going through the details to ensure you stay safe and secure, or you can jump straight to the most important sections listed below.
Under Privacy > App permissions – Location, disable the section "Location for this device" along with "Location service".
Under Privacy > App permissions – Camera, either turn off camera access completely, or disable access from apps you aren't sure you trust.
Under Privacy > App permissions – Microphone, disable the microphone or turn it off for apps that you never use.
In the Under Privacy > App permissions – Account info section, disable app access to your account details for any software you don't fully trust.
Using a VPN for real Windows 10 privacy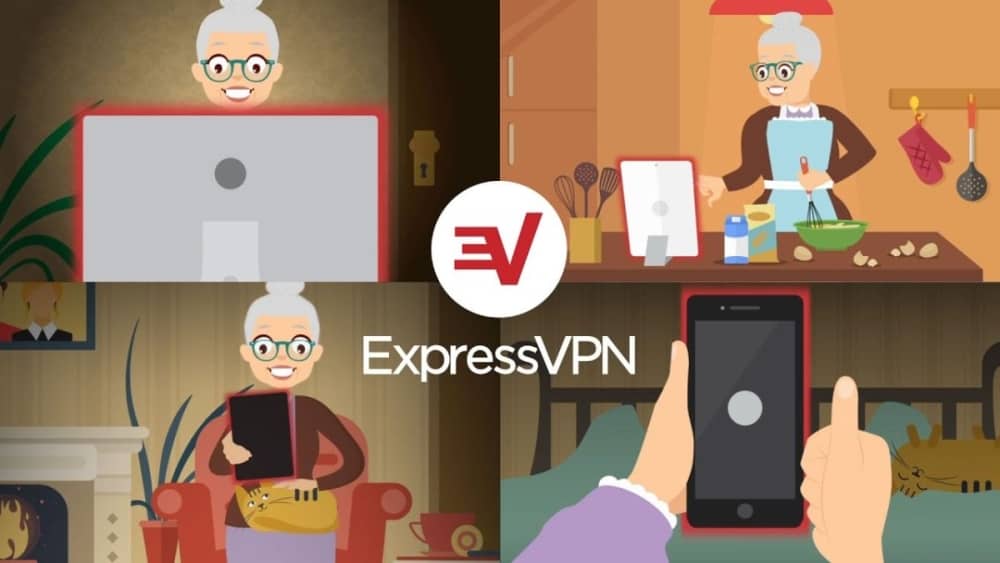 When it comes down to it, all the settings and configuration tweaks you can do can't keep you perfectly safe. To lock down your identity and protect against online threats, you have to use a VPN. We recommend ExpressVPN as one of the best choices for privacy and security on Windows 10. Our guide below will walk you through the installation and activation process from beginning to end.
Sign up and download ExpressVPN
Before you can get started, you'll need to create an account and begin your subscription with ExpressVPN. Start by visiting our exclusive deals page at https://www.expressvpn.com/addictivetips to get an incredible discount on safe and secure protection: Click the Get Started button at the top or bottom, then choose a plan and enter your details to complete the checkout process.
Once your account is ready, sign into the ExpressVPN dashboard and download the app for Windows 10. Save it somewhere easy to access, like your desktop. As soon as it completes, launch the file, install it to your computer, then activate ExpressVPN using your credentials.
Activate ExpressVPN on Windows 10
With the app installed, you're ready to protect your data. Launch ExpressVPN and you'll see the main startup screen with a few simple buttons. Click the large button on the top to turn the VPN on. ExpressVPN will automatically find the fastest server and connect you right away.
If you have a specific location you want to connect to, click the "Choose Location" button at the bottom of the window. Select a server by browsing or searching the list, then connect manually.
When ExpressVPN connects the button will turn green, showing that you're online, safe, and secure. All data that passes through your Internet connection will be shielded by incredibly strong encryption, making it impossible for anyone to track your identity or activity.
Leave ExpressVPN running in the background at all times whenever you connect to the internet. The app will automatically launch when you start Windows 10, so as long as you don't disable it, you'll stay safe.
What will ExpressVPN protect?
Running a VPN like ExpressVPN protects every part of your online connection. All data that leaves the device, no matter which app or program sends it, will be secured. Below are just a few of the important areas encrypted and protected by ExpressVPN on Windows 10.
Wi-Fi connections, including connections on public hotspots, in cafes, libraries, and so on.
Cloud data storage uploads/downloads via Dropbox, OneDrive, and Google Drive.
All web browser activity, including third party browsers like Firefox and Chrome.
Torrent downloads, movie streams on Kodi, P2P file connections, and more.
Data sent with online games, including Steam.
Conclusion
Windows 10 is a useful operating system enjoyed by millions of users around the world. Privacy experts raise a few eyebrows when it comes to many of Microsoft's data practices, but with a few settings tweaks and a reliable VPN, you can circumvent many of these drawbacks and enjoy a safe and secure online experience every time you connect.
Got any other tips Windows 10 users should keep in mind for better privacy? Share them in the comments section below.