How to access Chrome bookmarks without the browser
Bookmarks are some of the most valuable data that users accumulate overtime. They're useful links that users have found either accidentally or after considerable research. Losing them isn't easy to recover from. If you use Chrome and have lost access to the browser with all your bookmarks, you may still be able to recover it. Your first attempt should be to just sign into Chrome and sync it to the same account that you used before. Ideally, this should sync all your bookmarks to the new Chrome that you signed into. If this isn't an option, you're going to have to use Google Takeout.
Note: This only works if you connected a Google account to the Chrome browser that you were using.
Access Chrome bookmarks
Visit Google Takeout and sign in with the Google account that you used in Chrome. By default, every single device, service, and app that belongs to Google is selected for export. Unselect all the items, and select only Chrome.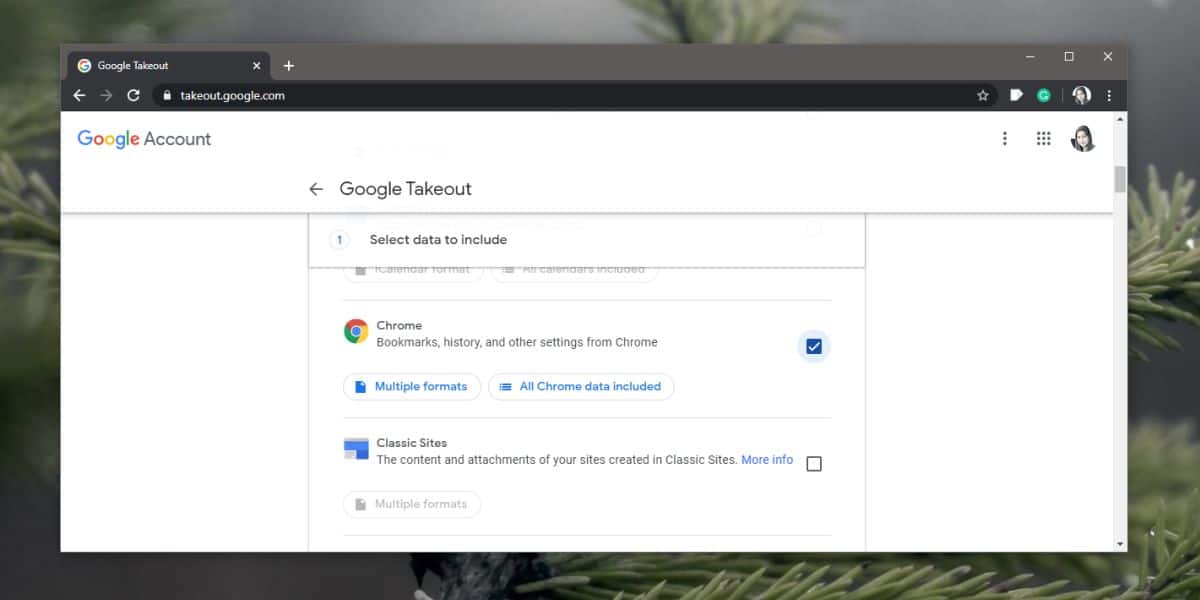 Once you've selected Chrome, Takeout will ask you which items from Chrome you'd like to download. Select only Bookmarks and leave everything else unchecked. Click OK at the top right corner.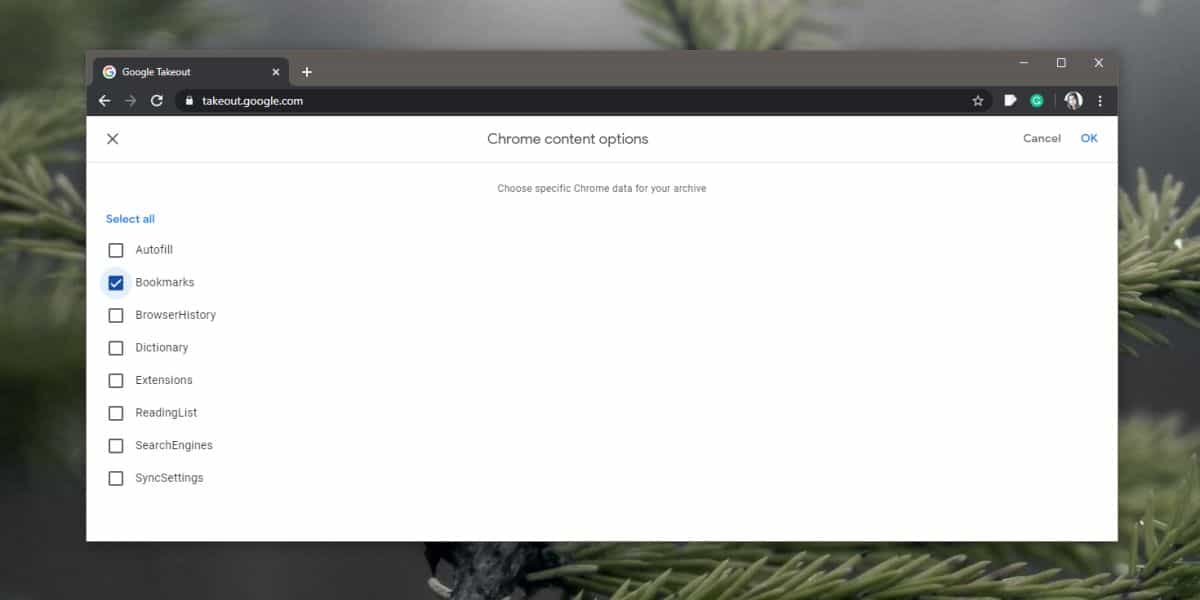 Return to Takeout and select how you want to receive your data. The default options are fine if you're just downloading bookmarks. You now have to wait for an email that will deliver your takeout. It won't take too long since it's just bookmarks.
Download the zipped file you get in your email and unzip it. There's going to be a Takeout folder, and inside there's going to be a Chrome folder. Look for a file in the Chrome folder called 'Bookmarks.html'. This file has all of your bookmarks and since it's an HTML file, you will be able to import it in almost every modern browser, and all Chromium-based browsers.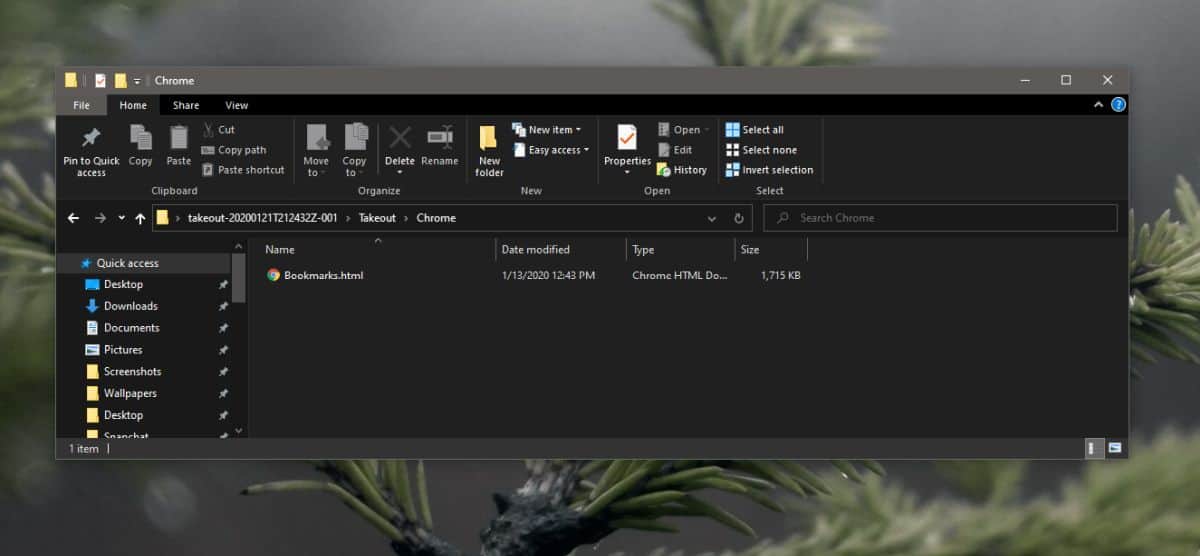 The bookmarks file will not only contain all your bookmarks but it will also have them sorted into the folders you created in your old Chrome installation. They will be up-to-date or, missing a day's bookmarks at the most though even that is unlikely.
If you have a perfectly functioning Chrome installation that you can access, and you just want all your bookmarks in a file, use the built-in bookmarks manager to export them. Takeouts is great if you remotely want to export bookmarks from Chrome but it is definitely the long way of doing it if you have access to the Chrome browser that you created your bookmarks library in.