Dbinbox Lets You & Others Securely Upload Files To Your Dropbox Account Without Signing In
Dropbox is one the best file hosting and sharing services around. Used by over 175M people around the globe, it has revolutionized the way we view and use cloud computing. But even though it's fairly powerful in the way it's designed, a few additional features could have made it even better. For instance, Dropbox doesn't allow anonymous file uploading to the cloud, which is a great feature already found in services like Jumpshare. If you want to upload files to your Dropbox, you must first sign in to your account or use a desktop or mobile client, and having to enter your account credentials can be fairly unsafe when using s public computer or someone else' mobile device. Back in July 2012, Dropbox also chopped the ability to share public folders for new users, making everything more complicated. Dbinbox is an open-source web service that cleverly injects this feature back into Dropbox and lets you upload files without even signing in to your account.
Using Dbinbox requires you to link its API to your Dropbox account. This is a one-time process, and doesn't take a lot of time to setup. To get started, just visit Dbinbox using the link provided at the end of this post, input a username of your choice and click 'link with your dropbox'.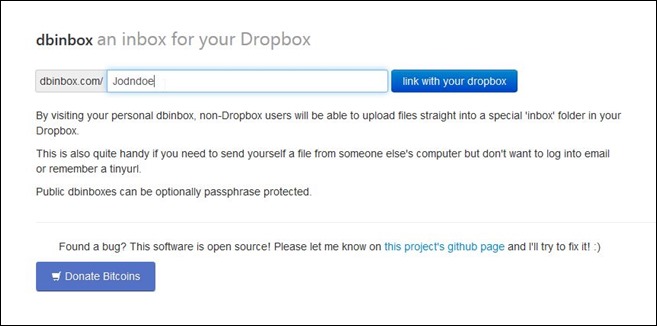 Dbinbox will then automatically redirect you to Dropbox, where you will be asked to sign in to your account using your Dropbox credentials.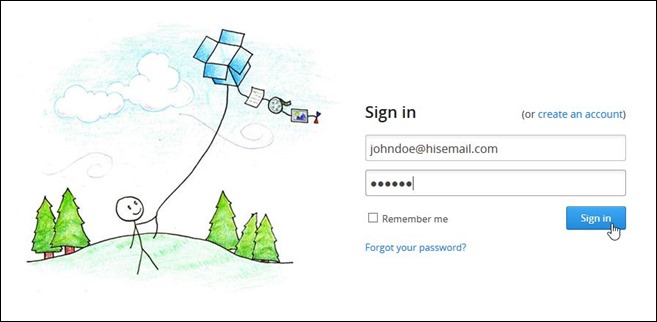 Next, click 'Allow' to link the Dbinbox app to your Dropbox account, upon which it will also create a new dbinbox folder in the Apps folder inside your Dropbox storage for all your public uploads.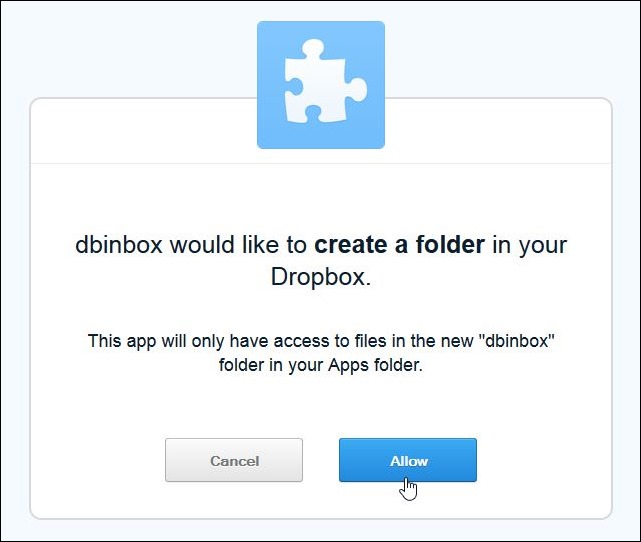 It's worth noting here that the default setup enables anyone to upload files to the Dbinbox folder in your Dropbox, as long as they know or can guess the username that you have selected for the service. If you want to limit access to yourself, or maybe your friends or colleagues, then you need to set an access code that must be entered before someone can upload files to your account. To do this, simply click 'Sign In' at the upload page, followed by again granting the API permission. You will then be automatically directed to the settings screen, from where you can easily specify a new access code.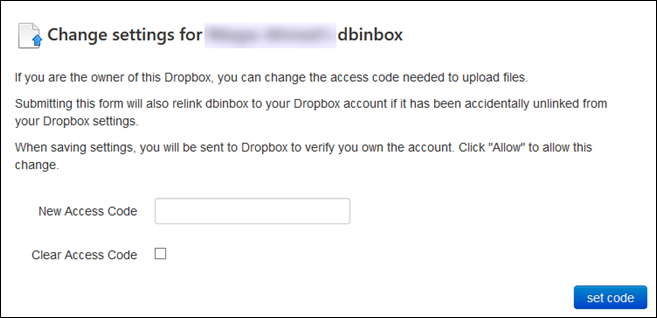 When it comes to the upload screen itself, it looks quite simple and intuitive. Files can be easily upload either via drag and drop, or by clicking 'Choose files' and selecting your desired item(s).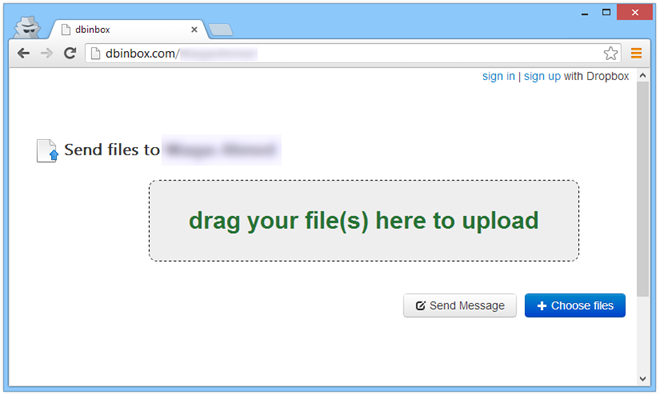 Besides files, Dbinbox also allows you to send yourself messages, which are stored as TXT file in your dbinbox folder. It automatically labels the messages with the current date at the time of sending.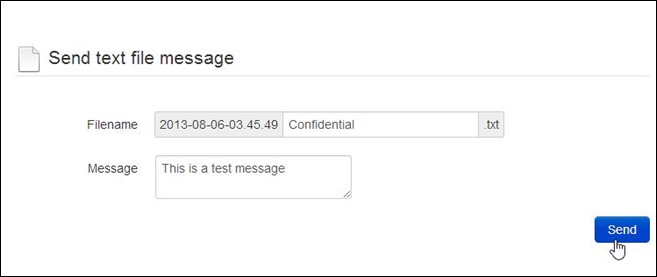 In a nutshell, Dbinbox provides a nifty solution if you want to share a single Dropbox account among multiple users for uploads, or when you need to upload files through public or untrustworthy computers.
[via Ghacks]