How to disable Messages from Firefox on the new tab page
Firefox has a data syncing feature much like Chrome's syncing feature. Unlike Chrome's syncing feature, Firefox requires that you create a special account for it. You cannot just use the Gmail account or any other account to sync your Firefox data across devices. Not a lot of people use Firefox sync so it seems reasonable that Mozilla would advertise the feature and its many other services. That's exactly what it's doing on the new tab page by showing you 'Messages from Firefox'. Here's how you can disable them.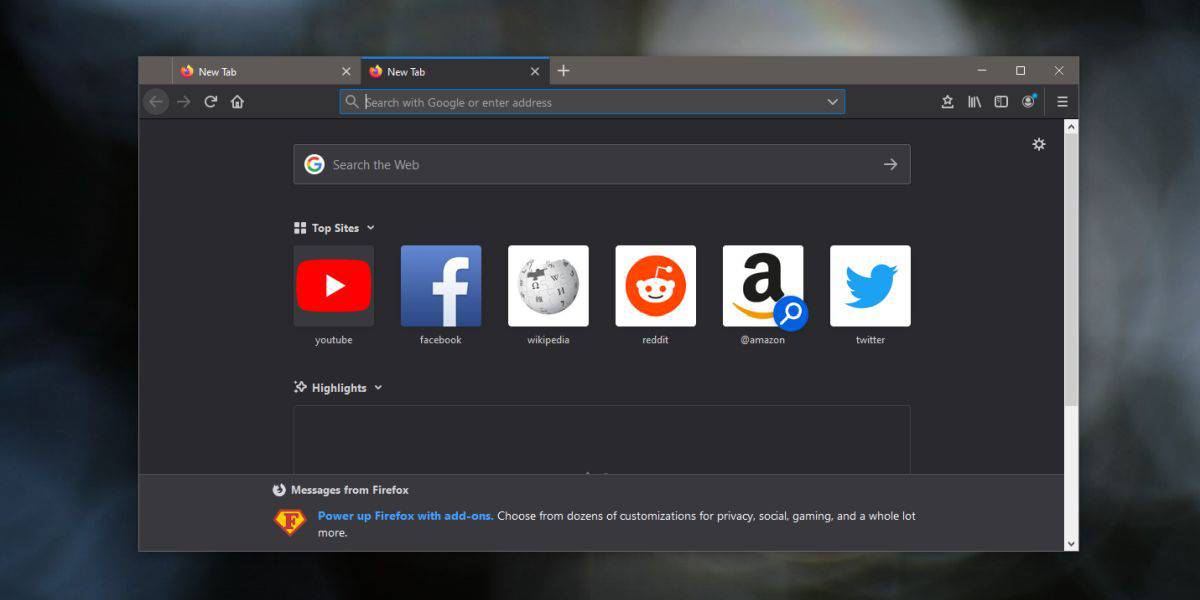 Disable Messages from Firefox
Open Firefox and you'll see a message at the bottom of the new tab page. Each new tab will have a message though it may be different on each tab.
To get rid of it, click the more options button at the top right, and select Options from the menu. On the Options page, select the 'Home' tab from the column on the left. Scroll down to the 'Snippets' section, and uncheck the 'Updates from Mozilla and Firefox' option. That's all you need to do.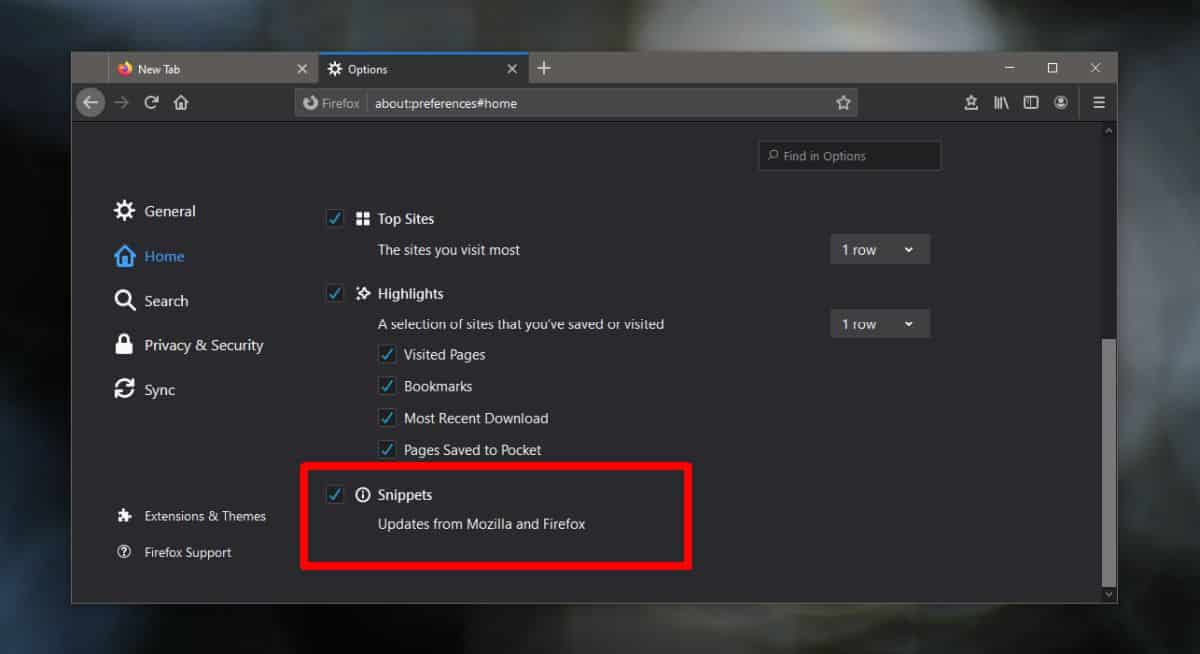 When you open a new tab page, the message will be gone from the bottom.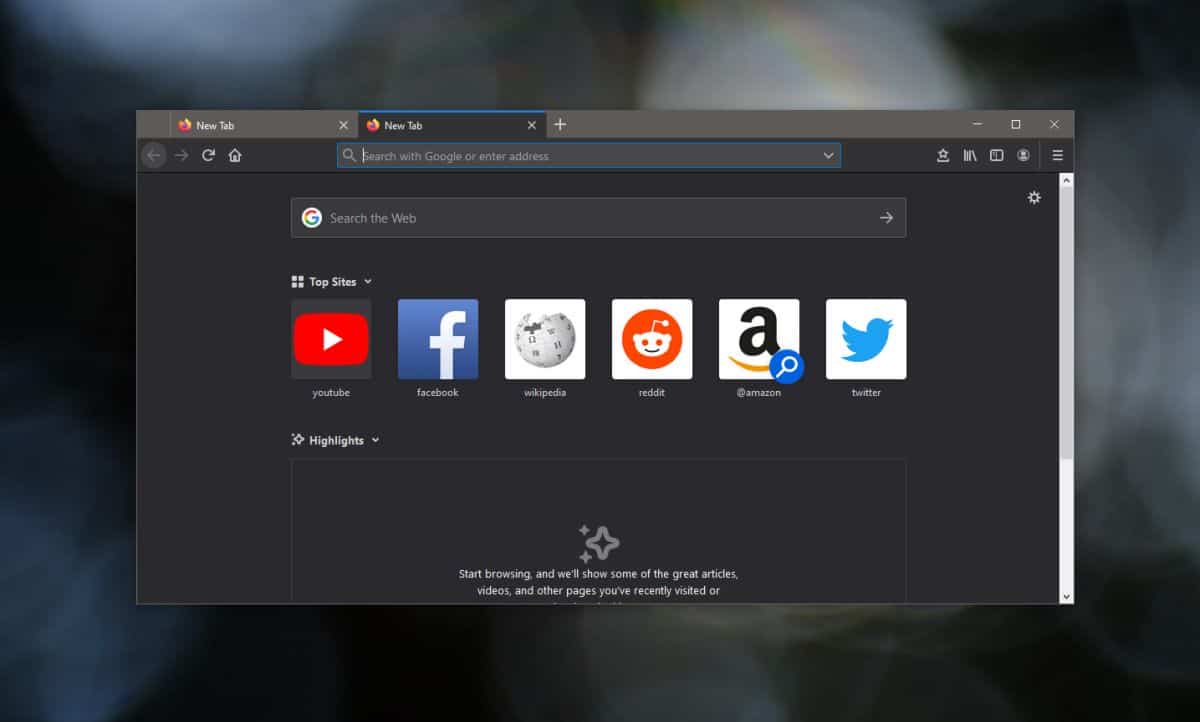 This is not the first time that Firefox has tried to use the new tab page to advertise a service. The only difference is, this time it's advertising its own service. You will see messages promoting Firefox sync, add-ons, and maybe even its VPN service.
Before, Firefox was displaying ads for a cloud service that it did not own. The ads were said to be experimental at the time and users were unhappy about it because it was basically an ad on the new tab page. At the time, Firefox said it was an experiment but it seems this experiment was not benched. It's still active but the ads are now simple messages that promote Firefox's own services thereby falling into a sort of grey area for ads.
Objectively, this is no different than other browsers advertising themselves. Every time you visit the Microsoft website from a browser that isn't Edge, you will see a banner at the top encouraging you to use Edge. Browsers still compete for market share. For many, the 'browser wars' may have ended with Chrome coming out on top but browser technology continues to evolve. Chrome has turned into a RAM hog, and Edge is now built on Chromium. A lot has changed and it is possible that a browser that's better than Chrome unseats it at some point, hence the aggressive advertising.