Get A 'Show' Option Beside Password Fields In Firefox
We all mistype passwords; sometimes the caps lock is left on or the numeric keypad is off and we don't realize it, while at other times, we accidentally hit two keys at once, or just suspect we've mistyped it and erase it all to start typing all over again because there's no way to see if we have really typed the correct one. Show/hide passwords is a Firefox add-on that allows you to see the password you've typed by adding a 'Show' option next to the password field. It is very much like the 'Show Characters' option that you see for the Wi-Fi key on Windows 7. The added option doesn't make your password visible permanently; it is kept hidden unless you want to see it, and can be hidden again once you've seen what you've typed.
Once installed, Show/hide passwords adds a 'show' option next to the password input box. For most services, the option should appear on the login page as well but in our testing, that worked for Gmail but not for Facebook or Twitter. However, the option does appear for both these social networks on the login error page that appears after you've tried to sign in with the wrong password.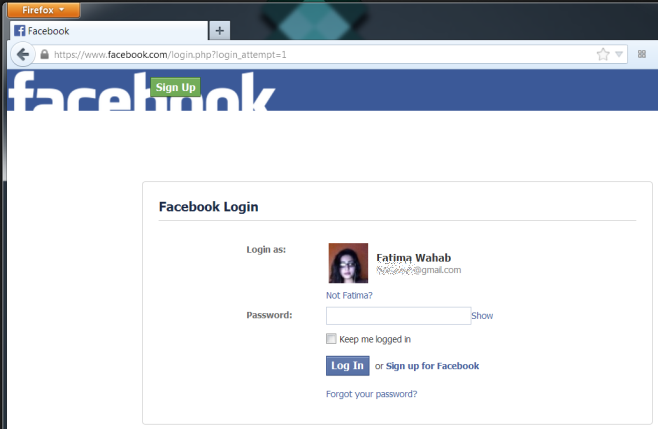 You can click 'Show' any time, be it after you've finished typing your password or while you're in the middle of typing it. The button changes to 'Hide' while the password is visible; simply click it to hide the password again.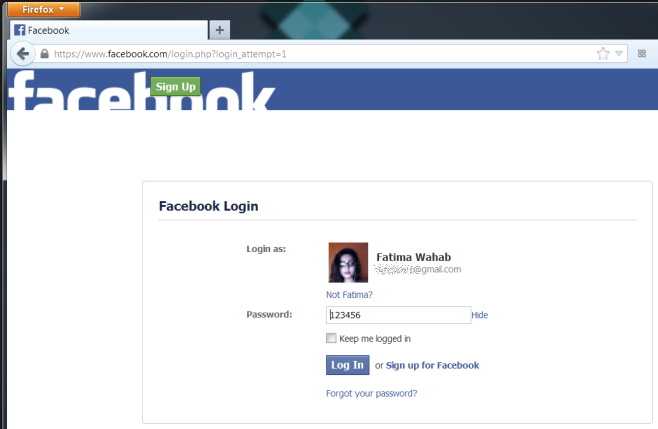 The only obvious problem with Show/hide passwords is that it doesn't add the 'Show' field on certain pages, of which Facebook and Twitter login pages are examples. This needs fixing since the point of the add-on is to avoid entering the wrong password altogether. Another issue is that once you have set the password to show, it remains visible even after you refresh the page. The developers should add an option to hide the password field when a page is refreshed since one doesn't always need to have the password visible; in fact, it's a need-based option that should be used carefully and only when required, so it's best that add-on should reset itself when a page is refreshed.
Lastly, a word of caution for those who use password managers: if you're signed into your password manager, this add-on can be used to view the passwords by others if you leave your system unlocked and unattended. Conceptually, we love Show/hide passwords but users must be careful about how they use it. A somewhat similar concept for Chrome exists in the from of HashMask. If you're apprehensive about exposing your passwords for even a second, you can try Visual Hashing for Firefox.
Install Show/hide passwords for Firefox