Oogwave: Plan, Coordinate And Execute Collaborated Tasks & Projects
Managing teams and projects with deadlines in mind, usually compel the system managers to download and pay sizeable amounts for utilities that facilitate in achieving coordination and collaboration for the better. You may have downloaded a project management tool, a chat client coupled with online storage for effective monitoring till the rightful task completion. Oogwave is a free web application that provides you with a wide range of services in a user-friendly, integrated manner. With work and project planner, internal communication, personal tools for tasks and notes, team chat and details, you are in a much better position to increase overall work productivity. Moreover, group discussions, commenting and alerting features add life to your workspace, while the group timeline lays out tasks with time for the entire team, enabling accomplishment of collective goals.
With a new Oogwave account, you are welcomed to the resourceful dashboard where useful features are visible in the form of tabs, while settings are highlighted through buttons at the top corners of the window. In addition, the workspace is organized into three sections: group messages, alerts and recent activity. The group discussions allow the team to get a comprehensive picture of the work distribution and task management, while the Alerts section highlights the recent comments and pending tasks, qualitatively. The Recent activity gives a quantitative overview of additions to your Oogwave profile, may it be in the form of files, tasks or contacts. To begin, you can set a vision statement by adding a Group Message. If you're starting from a scratch, use the buttons on the top right corner to add contacts, send email invitations or set sharing options.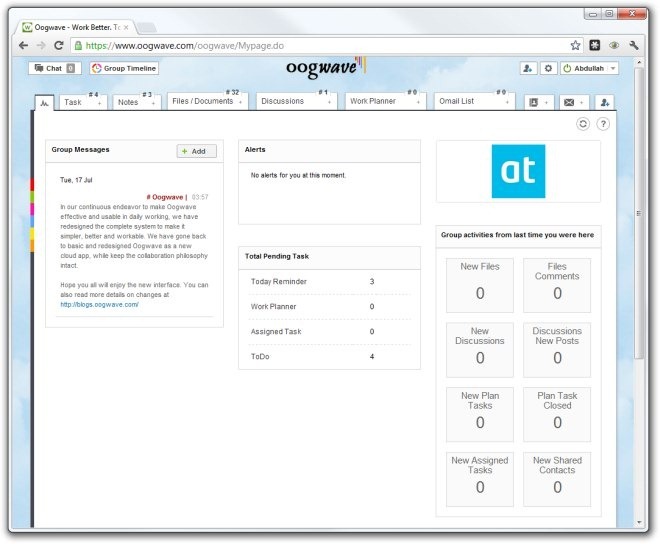 Clicking the Group Timeline allows you to track activity back in time to access a specific change or modification to the management and storage profile for efficient access and documentation.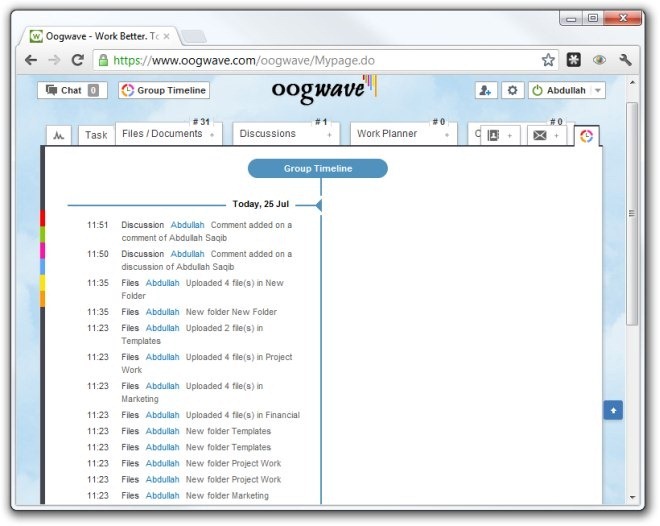 You can add new tasks or manage existing ones by clicking the Task tab that gives you the option to prioritize or categorize them according to your requirements. For example, if you only want to see the tasks relevant to you, use the Assigned to me filter. Moreover, you can add Quick Reminders and post it to ensure execution of an important task.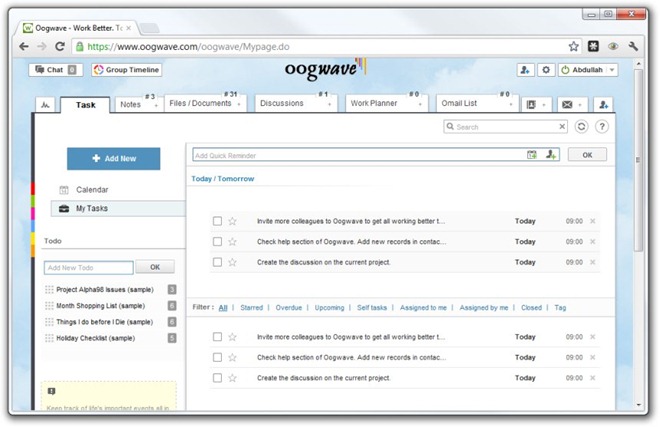 The Discussions tab helps team members in sharing issues and responses through comment threads applicable to fixed periods, allowing you to tag people whenever needed.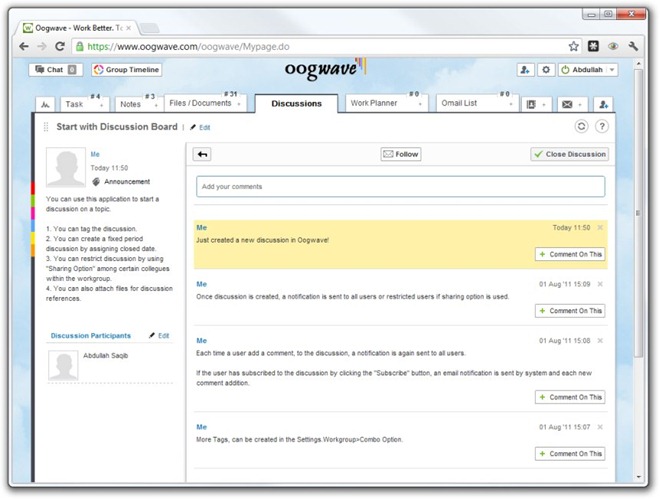 Oogwave provides unlimited online storage that can be used to access important documents, on the go. Comments can be viewed or added along with document ratings for feedback, online.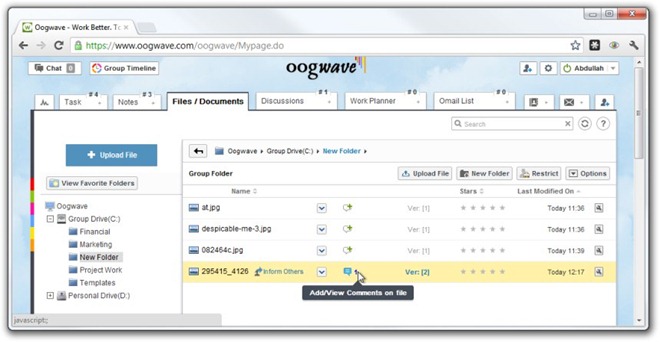 A useful feature is the Work Planner that supports the option to import data from Microsoft Excel spreadsheets. You just have to copy and paste columns to the Paste Content window, which results in a neat and user-friendly data analysis interface.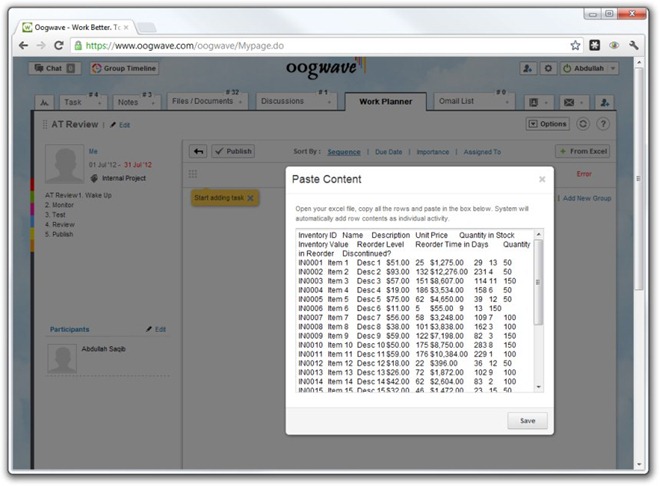 In conclusion, Oogwave promises to add value in collaborating and achieving targets with an organized, collective effort.