Where To Get A Free VPN for iPhone in 2021
If you own an iPhone, then you might feel that a VPN is of no use to you. However, this is not the case, as iPhone users are very much prone to cyber threats just like Android users. But you do have an edge over others since you have a handful of VPN apps that are available in the Apple app store. You also don't have to worry about these apps being malicious, since Apple has always monitored these apps. So without further ado, here are different options for a free VPN for iPhone in 2020.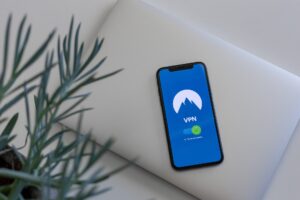 Hotspot Shield
When it comes to providing excellent and secure browsing with unlimited data, Hot Shield is certainly the most popular one. Its free service will lend you around 500MB data per day, which is more than enough for most people! Although it has more than 3,200 servers spanning around more than 80 countries, the free edition only provides you with access to the United States server. Therefore, you cannot access the geographical area-restricted content from all over the globe. It has handy software for an iOS smartphone that uses 256-bit encryption and an instant kill switch. Free VPNs do not normally provide this functionality, but Hotspot Shield can keep you safe even if your link fails.
ProtonVPN
To set up this VPN on your iPhone, you only need to download this app. All you will need is to provide your email ID and payment details! There is no monthly limit to your data use on ProtonVPN, which means you can browse your heart out without any restrictions. ProtonVPN focuses on anonymity, which is perfect if you're serious about keeping your online identity private. Its offices are in Switzerland, which means it holds pretty stringent no-logs policy. It also uses military-grade coding.
TunnelBear
This one has its free plan server in around 23 countries including the US, UK, Japan, and Canada. It provides consumers with a monthly storage limit of 500 MB, which is perfect for light and limited use. Bear in mind that it's not going to be enough to watch movies or TV shows thoroughly. There's another 1 GB of free space on sale if you're texting with TunnelBear. If you're searching for a secure and free VPN for iPhone with good security, a tight no-log policy, and a UI that's easy to use, then TunnelBear is perfect for secure browsing.
Speedify
Last but not least, we present Speedify, which promises to provide 2GB of data free every month. This one has a special app on iOS that can be downloaded very easily, and there's no need for the user to register on this app to use this free VPN. This will ensure that your personal information like your email address is not linked with this VPN account of yours. It combines the cellular data with your WiFi network in order to improve the browsing speed. It also provides high-security encryption of ChaCha 256-bit. There's also an optimized kill switch for iOS users.
So here's our list of the best VPNs that can be used by iPhone users for free. You can certainly try using them for safe and encrypted browsing on your phone!
ExpressVPN FREE trial
Now before we start, we need to clear up some semantics: The ExpressVPN free trial is not actually a trial – it's a 30-day money-back guarantee.