Unblock Websites Or Accelerate Web Browsing On PC & Android With Hola
Internet censorship is becoming more and more serious everyday. Many governments block access to certain websites or online services within their country. In other cases, many online services don't offer some or all of their content in certain regions; many of us have click a YouTube video link to land on a message saying the selected video is not available in our region. Same goes for many other services that are being provided in the US only. While finding out the reason why these services aren't accessible in your part of the world is probably something beyond your control, what you can still do is actually access the website using a VPN, though most free VPN services have a catch: low speed or advertisements. Hola is one of the newest entries in the free VPN services scene with clients for Windows and Android that accelerate internet browsing and allow you to access blocked content without compromising the speed. Moreover, it allows you to browse the internet while maintaining complete anonymity, and supports major internet browsers including Google Chrome, Mozilla Firefox and Apple Safari. Keep reading to find out more about Hola.
There are two main features of the application: Unblocker and Accelerator. Both of these features can be used together, as well as separately. When you launch the app for the first time, it displays a list of all the available connections, with the one you are currently connected to highlighted in green color.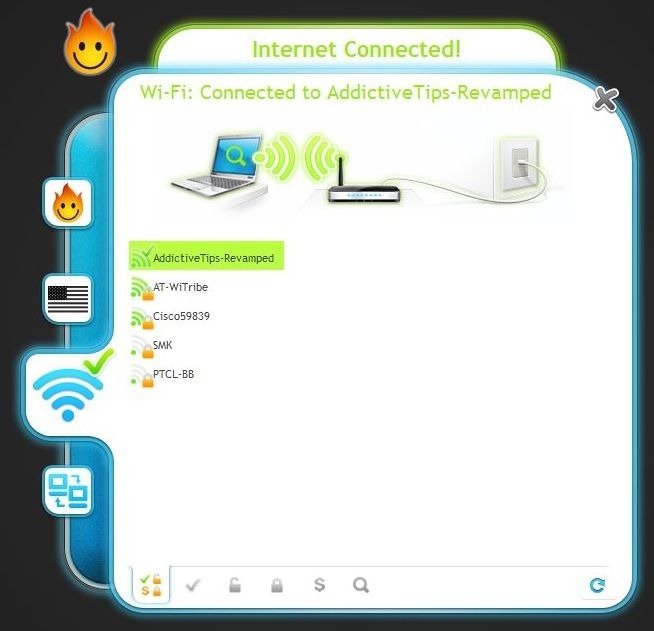 Hover your mouse over the Wi-Fi tab on the left side to view detailed information about the connection, including the total connection time and total data sent & received.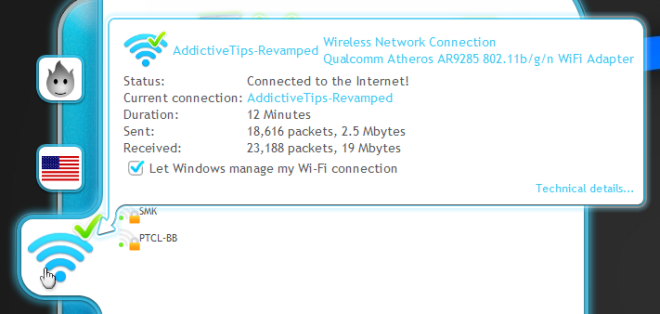 The Acceleration and Unblocker features can be accessed by clicking their respective tabs on the left side. To activate any of these, just tick the provided check box.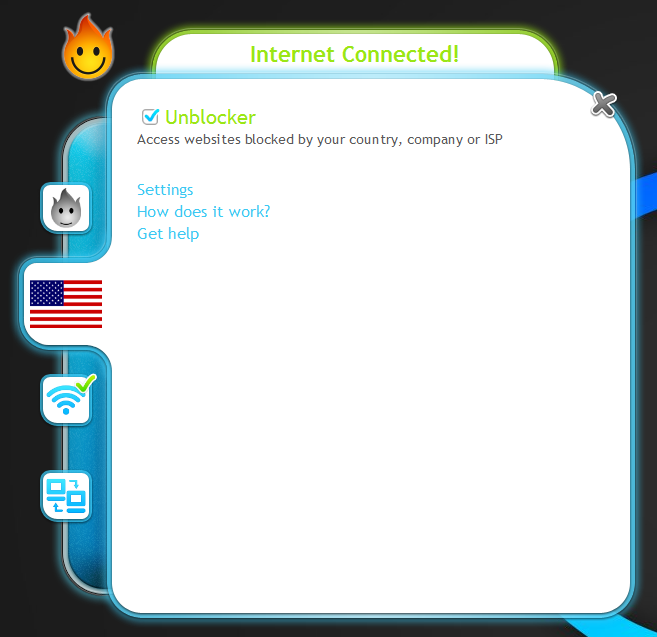 While acceleration is activated instantly, unblocker requires you to specify if you want to only unblock media websites blocked in your country, or also firewall entries.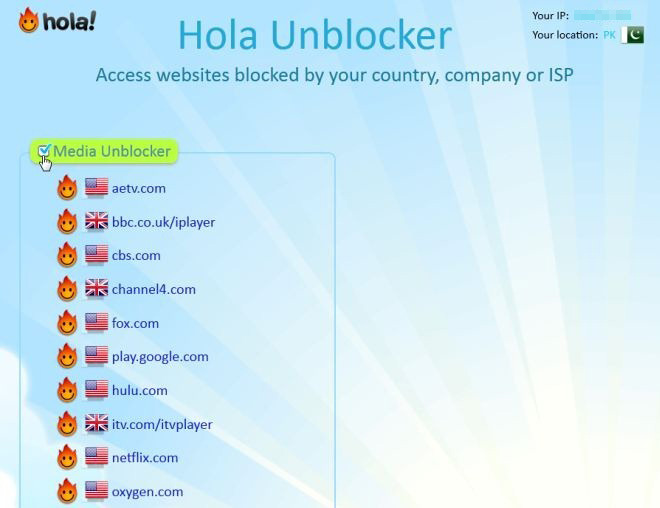 You can also activate or deactivate any of the two features instantly by clicking Hola's system tray icon.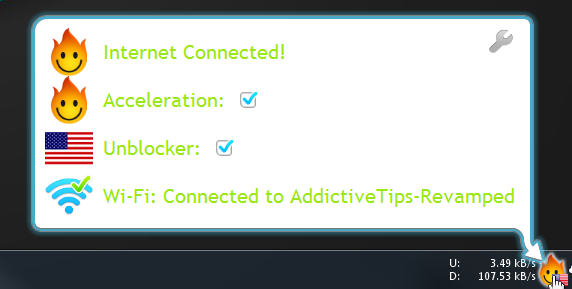 Right-clicking the tray icon lets you view the unblocker settings, start or stop acceleration, view statistics, mute sounds, or access the app's settings.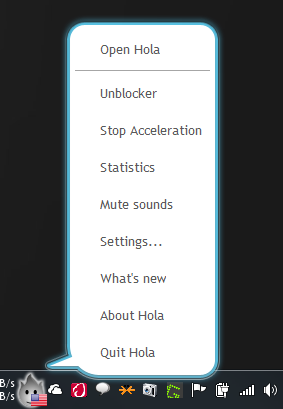 The Settings window gives you control over a few general options, Wi-Fi management, and acceleration related settings. You can choose whether Wi-Fi should be managed by Windows or Hola.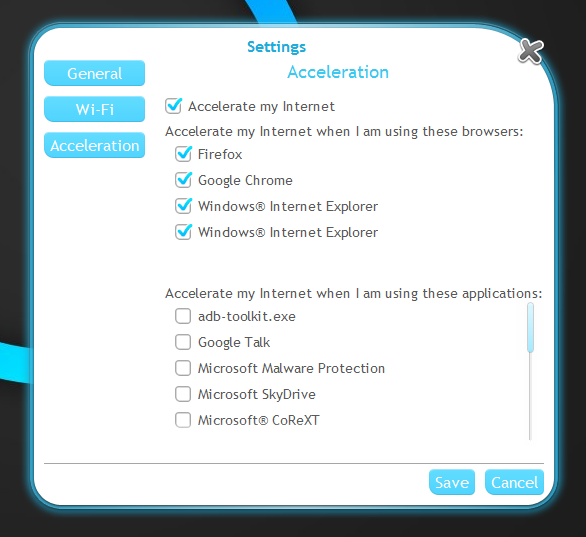 Other than the desktop client, Hola also has extensions for Mozilla Firefox and Google Chrome internet browsers, as well as an Android app. While the browser extensions only provide you with the ability to unblock restricted websites, the Android app also offers the acceleration option found in the PC client, but as stated on the Hola website, will also allow accessing blocked websites in the future.
Hola for Windows works on both 32-bit and 64-bit versions of Windows XP, Windows Vista, Windows 7 and Windows 8, while the Android app runs on 2.3 and above.
Download Hola For Windows, Chrome & Firefox