BenchMem – Memory Benchmark Speed Tester
One of the most important components of your system is the memory, so it's important that you take good care of it, and keep monitoring its performance on a regular basis, so that your system runs without any issues.Today, we came across a memory benchmarking application called BenchMem, which allows you to check memory ability to withstand stress. It conducts some tests to measure the read/write performance of your cache and memory subsystems. Moreover, it gives detailed insight into different memory components, such as, i-cache, D-cache, L2 and L3 cache. While testing different sub-systems of your memory, it plots test results on a graph to help you visually analyze the read & write speed, and overall RAM performance.
This post has been updated to let you know that BechMem also supports Windows 8. The article was last updated on March 30, 2012.
Just run the executable file and you are ready to get useful information about your system memory(RAM).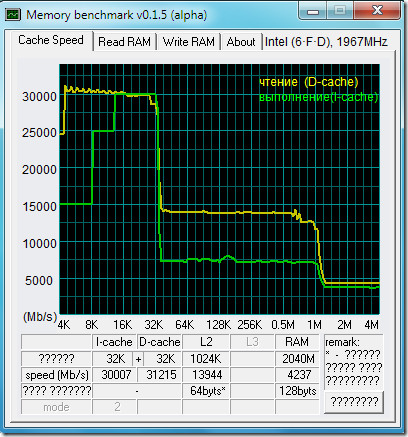 This tool displays the information in different tabs with the help of graphs, you can get the cache speed information in the Cache Speed tab, the Read RAM Tab illustrates the RAM's read speed.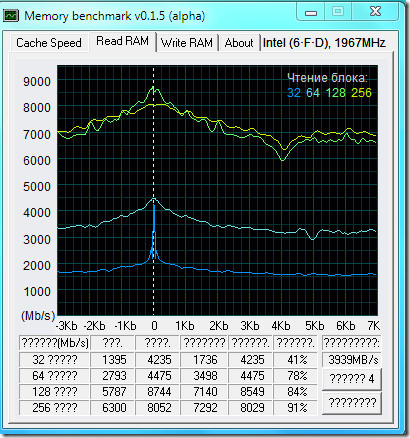 Similarly the Write RAM tab displays the RAM's write information.
It is a light-weight tool which consumes even less than 1 MB of memory. BenchMem works perfectly on Windows XP, Windows Vista, Windows 7 and Windows 8. Enjoy!