We are reader supported and may earn a commission when you buy through links on our site.
Learn more
Best VPNs for Denmark in 2019
When it comes to the Internet, Denmark is considered to be well ahead of the game. Ranked third globally in terms of broadband connectivity per 100 people, Denmark is not only advanced technologically, but grants its citizens freedom of speech with lax internet laws. What content is filtered is typically restricted to heinously inappropriate adult content, unlicensed gambling sites and some torrenting services.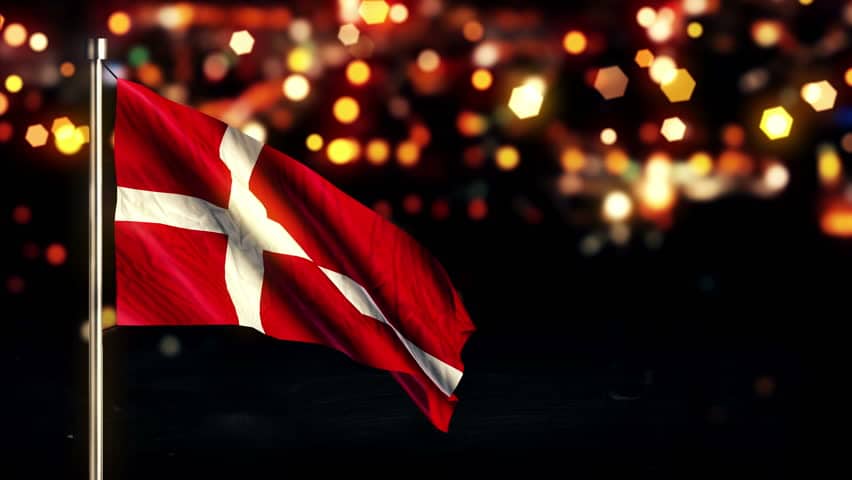 Surprisingly enough, even in liberal countries, regional blocks and security can become an issue. For example, if you would like to access an American-only service from abroad, you will not be able to do so without a VPN. Furthermore, when browsing with an unsecured Internet connection, your information is always at risk of being monitored. In this article, we will discuss how to pick the best VPN provider, give you our top recommendations for Denmark, and outline why a VPN will soon become a necessity for you.
Choosing the best VPN provider
In order to pick the best VPN provider, we recommend you prioritize features that are most crucial for your browsing/streaming needs. For example, if you are looking to unblock American Netflix from Denmark, you will need a service that provides fast connection speeds, is good at bypassing regional blocks, and has strong security features to mask the fact that you are using a VPN. Below you will find the criteria for picking a top-quality VPN provider.
Network size – the bigger the server network, the more connection options you will have in terms of both speed and location. This will further help you stay secure online and sidestep geo-blocks.
Device compatibility – in order to use the VPN service, you will need to download an app that is compatible with your software. Choose a provider that has wide software availability so that you can enjoy the hassle-free, safe connection on all your devices.
Strong encryption – a VPN provider that uses strong encryption (e.g. 256-bit AES) makes your data untraceable. This prevents your data from getting into the hands of interested third parties, such as the government, ISPs, and even hackers.
Zero-logging policy – when a provider stores your online data, it could potentially get in the hands of authorities or cyber criminals. A strong no-logging policy prevents your data and online activities from being stored in the first place.
Speed and performance – if you're looking for a seamless browsing experience, as well as a VPN for unblocking streaming services like Netflix and Hulu, choose a provider with high connection speeds, unlimited bandwidth, and no speed caps. This will make the difference between an encrypted connection and an unencrypted connection hardly noticeable.
Our top VPN recommendations for Denmark
Now that you know what to look out for in a VPN provider, take a look at our recommendations for users in Denmark for 2018.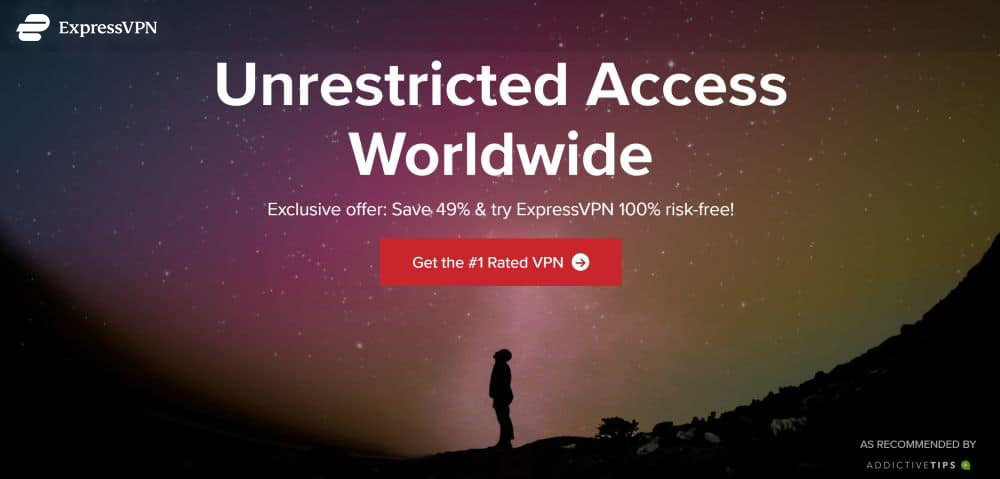 ExpressVPN's service provides the perfect combination of speed, ease of use, and solid security for users of all levels of experience. With 2,000+ proxy servers in 94 countries, ExpressVPN is considered to be one of the fastest VPNs on the market, offering buffer-free streaming, fast downloads, and no limitations on bandwidth. Furthermore, there are no restrictions on P2P networks of torrenting. For desktop users, there is also a built-in speed test that allows you to stay on top of your connection speed.
In terms of security, the service is just as impressive. Using a 256-bit AES encryption allows ExpressVPN to protect their users' data from external snooping and tracking. Encryption protocols also include OpenVPN's UDP and TCP, as well as SSTP, which allows you to pierce through even the most hardcore censorship blocks. Furthermore, ExpressVPN employs a solid no-logging policy, which ensures that no logs are kept on traffic, DNS requests, IP addresses, and browsing history. Other impressive security features include an automatic kill switch, which shuts down your internet in case you get disconnected, and a DNS leak test.
Pros
SPECIAL OFFER: 3 months free (49% off - link below)
94 countries, 3,000+ servers
Secure encryption & VPN protocols
Strict no-logs policy
Customer Service (24/7 Chat).
Cons
Power-users configuration options.
For more information on this provider's security and reliability, read our full ExpressVPN review.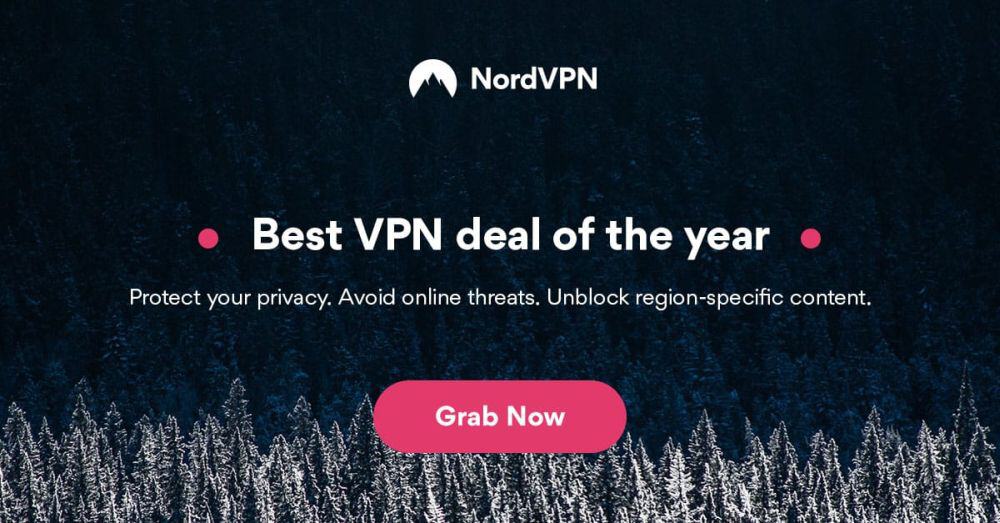 NordVPN is considered to be one of the best providers on the market in terms of security, advanced features, and unlocking regional content. With 5,200+ servers across 62 countries, NordVPN has the biggest network in the industry, giving its users a massive array of options. Moreover, NordVPN has speciality servers that especially appeal to advanced users. These include onion over VPN, which grants complete anonymity on the Onion network; anti-DDoS, which is great for gamers; and double VPN, which provides an extra layer of encryption. Furthermore, this service has no restrictions on bandwidth and allows you to connect up to six devices at once.
Despite its focus on speed, NordVPN is just as advanced when it comes to privacy and security. With 256-bit AES encryption, you can be certain that your data will remain private at all times. Furthermore, NordVPN is known to have one of the most complete logging policies in the industry – it keeps no logs on traffic, IP addresses, timestamps, bandwidth, and even browsing history. What's even more impressive is that NordVPN has almost the same features on mobile as it does on desktop, which makes it ideal for people who do not necessarily want to browse or stream on a PC.
Pros
Optimized servers for unblocking Netflix
GooglePlay users rating: 4.3/5.0
Allows up to 6 devices to be connected at once
Strict zero logs policy on both traffic and metadata
24/7 Customer Service.
Cons
Some servers can be unreliable
Can't specify City or Province in App.
Take a look at our full review of NordVPN for more information.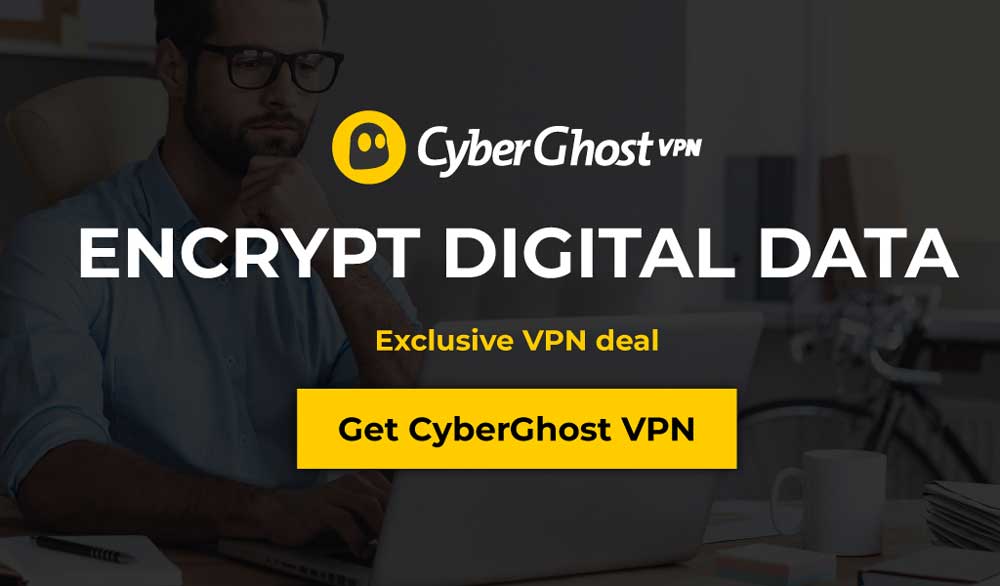 CyberGhost is particularly great for users who have no previous experience with VPNs. The simple, colorful display makes it easier for rookies to install and use the service. Upon launch, you will be able to pick from six different profiles. These profiles are automatically configured depending on what VPN settings are needed for said case. The profiles include "surf anonymously", "unblock streaming", "torrent anonymously", and "unblock basic websites". Furthermore, the profiles can be customized if you want to enhance the performance of a specific feature. Toggles include "block malicious websites", "block ads", "block online tracking" and "extra speed".
Despite its ease of use, CyberGhost does not compromise on the speed of its service. With 2,900+ proxy servers in 59 countries, you have plenty of connection options when it comes to speed and location. Furthermore, CyberGhost has no limitations on bandwidth, which means you can stream and download without any delays or buffering. There are also no speed caps or throttling, and the service grants high connection speeds as a default feature. CyberGhost allows you to connect up to five devices at once, which means that even if you connect your PC, smartphone, and tablet, you still have some to spare. CyberGhost's service is available on a wide range of softwares, including Windows, Mac OS, Android, Chrome OS, and even Raspberry Pi.
Pros
Unblocking Netflix USA, iPlayer, Amazon Prime, YouTube
3,600+ servers in 55+ countries
Jurisdiction in Romania
No logs policy
24h support.
Cons
WebRTC leak detected
Doesn't work well in China.
Check out our full review of CyberGhost to learn more about this provider's security features,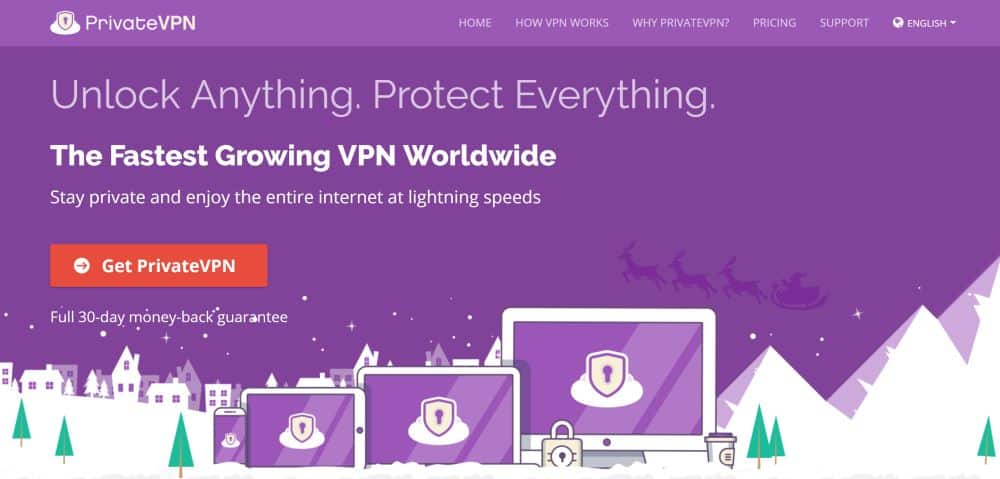 PrivateVPN is a solid choice if you are looking to bypass regional blocks with popular streaming services like Netflix, Hulu, or Amazon Prime Video. The app is very easy so install, so if you are new to using a VPN service, this requires no previous experience. In terms of speed, PrivateVPN has no limit on bandwidth and does not employ speed caps. With a network spanning across 57 countries, you'll be able to connect to a wide range of locations and access bigger, more interesting content libraries from major countries in the world. Moreover, a 'defeat ISP throttling' feature makes sure that your ISP is unable to throttle your internet speed.
PrivateVPN is just as good at ensuring a secure connection. With military-grade 256-bit AES encryption, the service locks down all your online data and information and keeps your device safe from government snooping and hackers. Furthermore, a solid zero-logging policy ensures that you leave no tracks behind, and your information is never stored for third parties to find. Other impressive features include a 'secure P2P feature' and 'split tunneling', which allows you to choose which data you want to send to your VPN and which to your ISP.
Check out our full PrivateVPN review for a rundown of this provider's features.
PureVPN is considered to have one of the best privacy features on the market. The service offers military-grade 256-bit AES encryption, which protects your data and makes it virtually unbreakable. The internet kill switch ensures your privacy at all times, shutting down your internet in case you ever get disconnected. Furthermore, PureVPN keeps you safe with a comprehensive no-logging policy, DNS leak protection, and DDoS protection, which is an add-on that defeats even the most aggressive DDoS attacks.
PureVPN is just as strong when it comes to speed and connection locations. With a network of 2,000+ serves in 140 countries, you have the option to connect to almost any country in the world, helping you access almost all content in the world. PureVPN also allows you to mask your IP address, which helps you browse and stream with complete privacy, bypassing VPN blocks on websites like Netflix, HBO Go, and even ESPN.
Why use a VPN in Denmark?
Denmark has one of the most lax internet laws in the world. Censorship has been banned nationwide since 1849, which means that all published material requires no approval from superior authorities prior to being released. The only content that is ever blocked in Denmark is the one that is considered to be illegal. This includes selling medical treatment online without licensing, as well as inappropriate adult content. Despite the high level of internet freedom in Denmark, a VPN brings many more benefits to local users.
Bypass regional blocks
If you are located in Denmark and have access to Netflix or Hulu, you know that the content libraries are fairly limited. Most of these services restrict access to specific titles due to copyright contracts. Specifically, when copyright holders grant rights to streaming services, they do so country by country, which means that a film available in the U.S. will not necessarily be available in other countries. A VPN will help you bypass these frustrating regional blocks by giving you a virtual IP address. This will not only help protect your identity, but also switch from country to country, depending on what content you want to access.
Avoid censorship
Although you may be located in Denmark, chances are you travel, be it for work or for holidays. If your next travel destinations include China, the Middle East, or even some countries in Eastern Europe, you will end up surprised with strict censorship on governmental levels. For example, in China, you cannot access websites like Facebook, Wikipedia, or Google.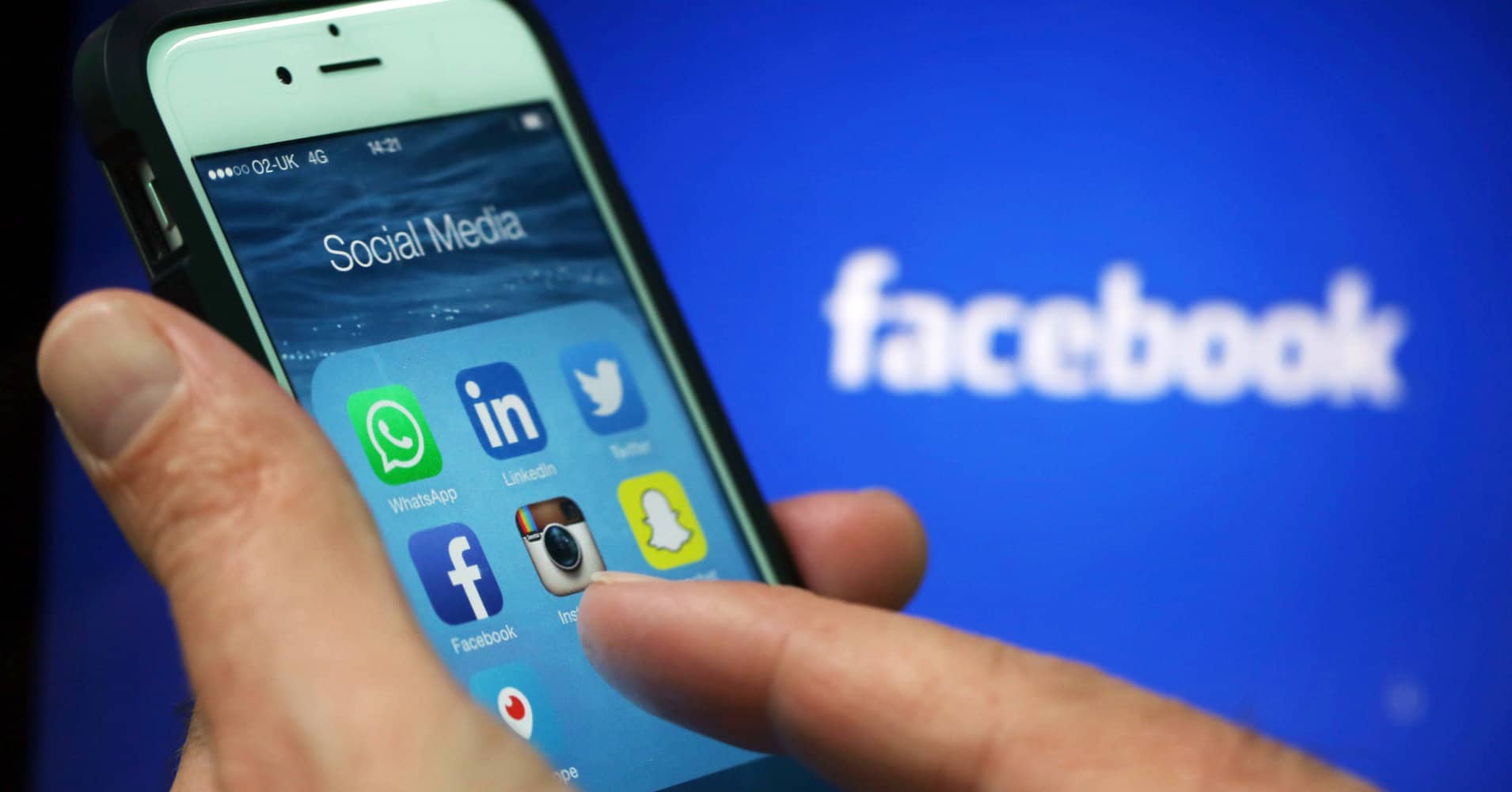 Furthermore, many banks and credit card companies block access to foreign IP addresses. A VPN will allow you to see your personal accounts as though you were still located in Denmark, and prevent you from appearing on the radar of the government or ISPs in the country you are temporarily located in.
Can I use a free VPN?
Although using a free VPN service may appear tempting, this choice poses a huge risk to your online privacy. Free VPNs do not employ strong security features, which means that not only do they keep logs on your IP addresses and browsing history, but they may sell your information to interested third parties for a fair price. We strongly suggest you opt for a paid service with solid and reliable security in order to avoid having your information getting in the wrong hands.
How to use a VPN from Denmark?
Choosing the best VPN provider for your Internet needs was the difficult part. The good news is that now, it will only take two steps and several minutes to download, install, and start using your new VPN service. You are almost ready to enjoy a myriad of fun content from all over the world.
Install your VPN
In order to get started, you will need to sign up for a VPN service, download and install the app, and start browsing!
Go to your VPN provider's website and sign up for their service.
Once you have your account details, select the app that is compatible with your device and operating system, and download it. This step may redirect you to your OS's app store.
Once the app is downloaded, launch it and sign in using your VPN account credentials.
The app will probably automatically connect you to the fastest available server. Depending on what you are looking to do, either leave the settings as is or manually select a server.
You are now ready to go. Once the VPN is on, your connection is secured and you can sidestep geo-blocks, even though you don't notice the app in the background.
Verify your IP address
This step can be omitted, however, we believe that it is crucial to check your connection before you continue browsing. It only takes a few moments but ensures that you are anonymous and safe online.
Make sure your VPN is actually active and connected.
Open your web browser and go to ipleak.net.
This page will run an automatic IP address lookup test; give it a few moments to load.
Under "You IP address", you will see your device's current IP address. If you see the server you have chosen through the app, you are ready to surf the web. If, however, you see your physical location in Denmark, there may be a leak and you should speak to your VPN provider directly.
Conclusion
Although installing a VPN may sound like a complicated process, it is, in fact, incredibly simple and only takes a few minutes. Denmark is not known for harsh internet laws, but public WiFi spots and some ISP filtering still puts you at risk of being monitored and tracked online. Furthermore, a quality VPN will allow you to enjoy a massive array of foreign content without leaving the comfort of your home.
What do you intend on using your VPN for from Denmark? Are there any specific websites you are excited to unblock? Leave us your thoughts and comments down below!