BGInfo Displays System Information On Your Windows Desktop
BGInfo is a tool from Microsoft Technet that displays the information regarding your system like the computer name, IP address, service pack, Network Address, Network Type, etc on your Windows desktop for quick overview.
When launched it lets you select the fields which you want to display and also set the appearance of the output in terms of background color, position, and customize many other parameters.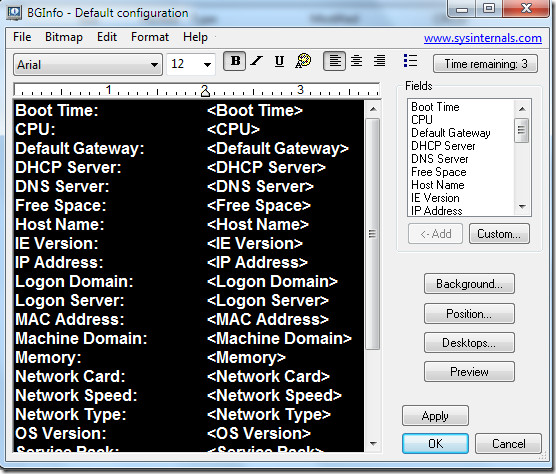 Here is the screenshot of the portion of my desktop which is showing the output display containing the system information.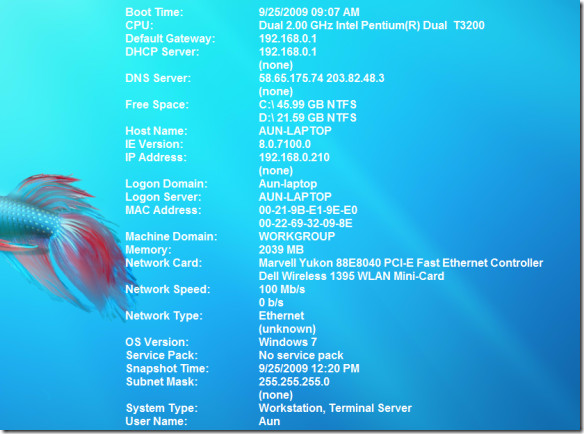 Such a tool will come handy to system administrators and network administrators who want to keep an eye on the system details at all times.
It also supports many command line options and runs perfectly on Windows 2000/2003 Server, Windows XP, Windows Vista, and Windows 7. Enjoy!