Blio Is An eBook Reader & Manager That Lets You View eBooks In Their Original Formatting
Reading a publication on an electronic device rather than a paper book has been termed both better and worse by different groups of book lovers. Paper book readers argue that reading a book using an electronic device, such as Amazon's Kindle or Barnes & Noble's Nook, does not 'feel' as right as reading a paper book. Whereas, a very strong argument against paper books is their effect on the environment, as massive amounts of trees are needed to produce that amount of paper. Nevertheless, the fact remains that eBook software they do not reproduce content exactly as intended by the author. Blio is an eBook reader that lets you read the books just as their authors formatted and designed them. Other than reading books, the application allows you to manage your eBook library, bookmark favorite books, look up the meaning of words and phrases within books on the internet, highlight selected content, add notes and more. You can also use the built-in text-to-speech feature to let the application read books aloud. More on Blio after the break.
When you start the program for the first time, you have to register an account. Just enter your email address, password and then click Create An Account.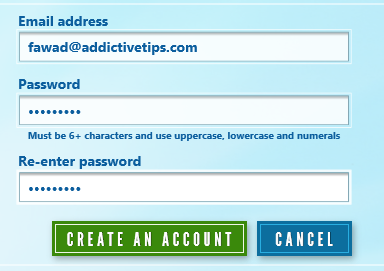 Once registered, you will be taken to the main interface. The main screen features a Library to manage books, a Store to buy new books, and Settings to configure general application-specific options. The Library tab displays all the previously bought, as well as recently read books.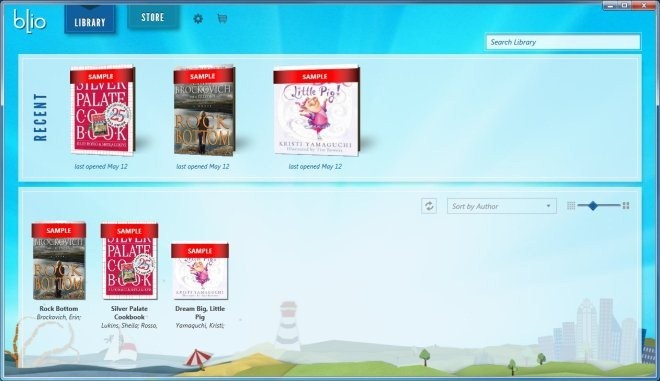 The Store tab lets you buy new books. The books are divided into different categories, allowing you to easily search for a particular book and download it to your library.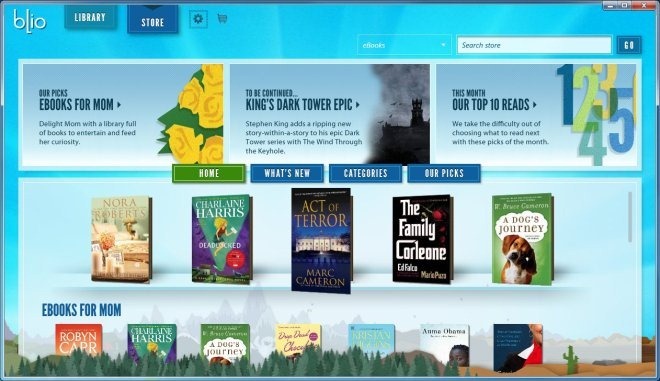 The Settings window enables you to configure settings related to Account, General, Speech, Parental Control, Advanced and Key Commands (Shortcuts), such as default book view, book page transition style etc.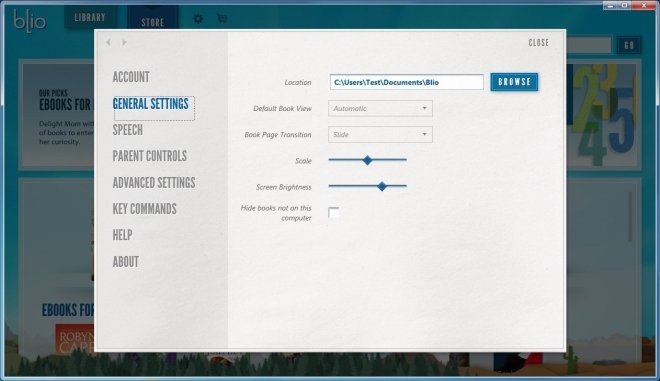 By default, the program displays two pages side by side at a time. The top right side contains different options including Zoom, Buy Now, Book View Options, Guided Zoom and Read the Book (text to speech). Selecting text reveals options to Highlight text selection, Add note, Look up meaning of selected word/phrase and Copy selected text to clipboard.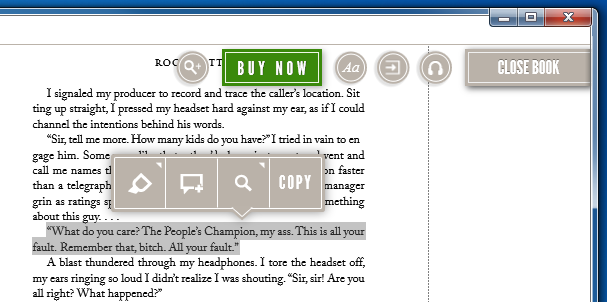 Clicking the Browse and Annotation button (available at the left side) lets you easily navigate between the table of contents and manage notes, highlights and favorites.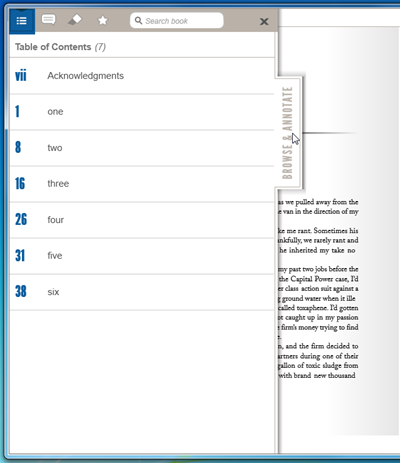 The application works on both 32-bit and 64-bit versions of Windows XP, Windows Vista, Windows 7 and Windows 8.