How to block automatic Chromium Edge upgrade on Windows 10
Chromium Edge is out of beta and Microsoft is ready to push it on to its users. Those on Windows 10 1803 and later will be updated via Windows update. If you're not ready to switch to the new browser or are generally just uninterested in getting it, you can block the automatic update. Here's how.
Block automatic Chromium Edge upgrade
In order to block Chromium Edge from being installed, you will have to edit the Windows registry. Tap the Win+R keyboard shortcut to open run box. In the run box, enter the following and tap Enter.
regedit
This will open the registry editor. In the location bar at the top, enter the address given below.
\HKEY_LOCAL_MACHINE\SOFTWARE\Microsoft
We're going to have to create a new key under the Microsoft key. Right-click the Microsoft key and from the context menu, select New>Key. Name the key EdgeUpdate.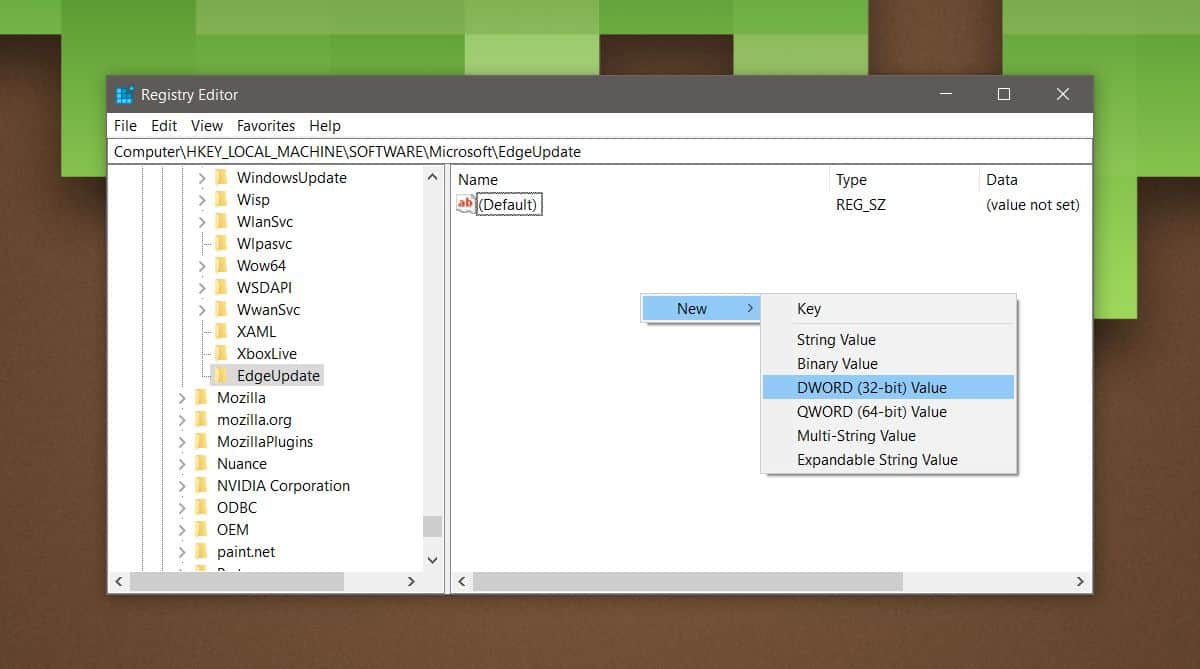 Next, right-click the EdgeUpdate key or select it and right-click in the empty pane on the right. From the context menu select, New>DWORD (32-bit) Value. Name the value DoNotUpdateToEdgeWithChromium. Double-click it and set its value to 1. Restart your system.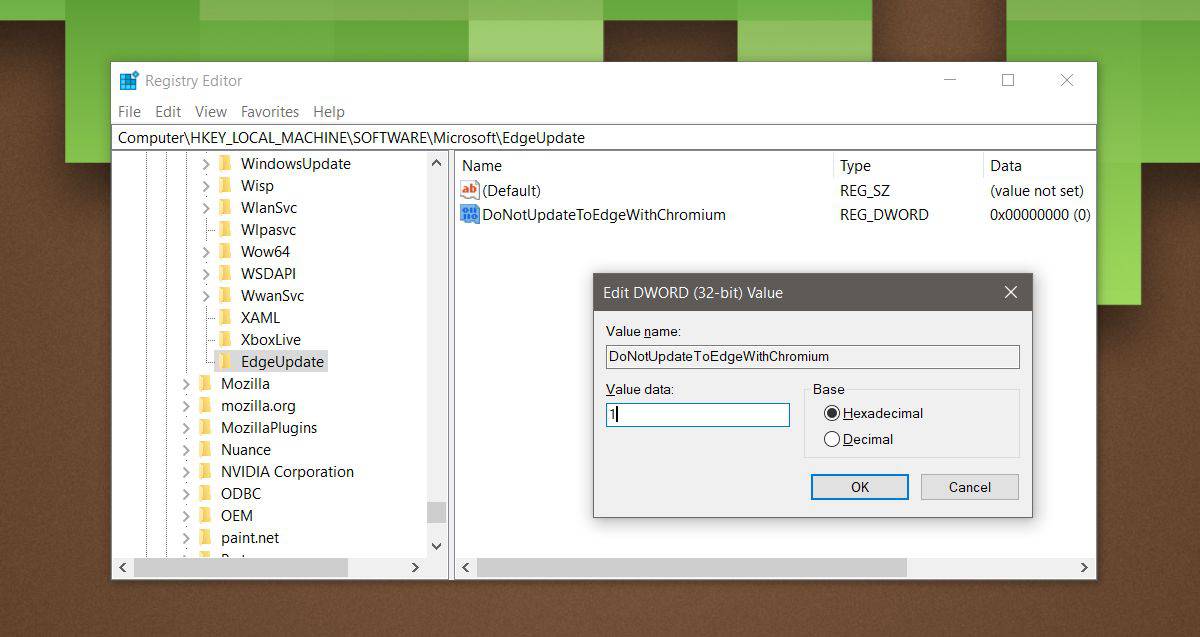 This is for if the browser hasn't already been installed on your system. It's basically going to block it in Windows updates but you can install it as a regular app if you want. The good news is that for now, downgrading is pretty easy. All you have to do is uninstall Chromium Edge and you have the old Edge back.
If you'd like to run Chromium Edge and legacy Edge side-by-side, you can do so by backing up legacy Edge. Doing so will prevent it from being removed after Chromium Edge has been installed.
Chromium Edge isn't bad in terms of performance or features. It has almost everything that Chrome has minus the Google services that are baked in. It might be worth trying if you can't quit Chrome but aren't happy with how Google services are integrated into it. Any extensions that you like using on Chrome will work just fine on Chromium Edge.
The one place where the old Edge outshines Chromium Edge and even Chrome, not mention a good number of other browsers is, with its PDF viewer. The browser can also read ePub files and it offers quite a few useful features for a better reading experience. It may not sound like a big deal but a good PDF or ePub reader is reason enough to want to keep it around.