Block/Disable External Devices On Computers Over Network
AdminDeviceLan is free Windows utility for Administrators that allows them to block external device access on any computer over the network. These external devices can include CD-ROMs/DVD-ROMs, Floppy Drive, and Flash Disk. It even prohibits record on flash drive thus preventing USB virus from entering the computer and saving admins lots of time.
Apart from disabling external devices, it can also sync time/date across all computers, shutdown/reboot computers, and perform a batch job on all computers. The main purpose of blocking the drives is to prevent theft of any critical information that may be present over the network.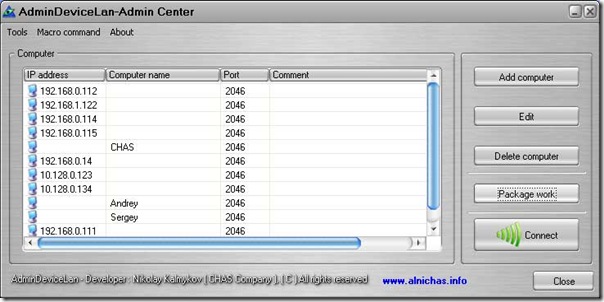 Once you have added the computers over the network, you can start managing them quickly.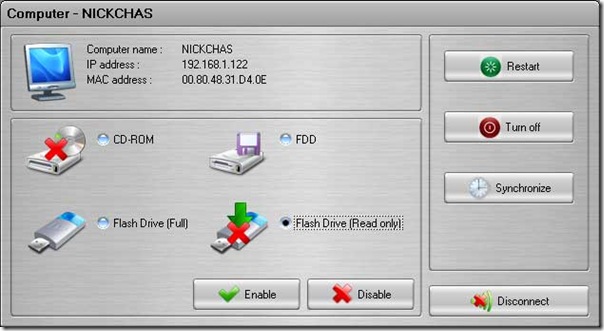 Disabling external devices on multiple computers is also possible, for quick operation.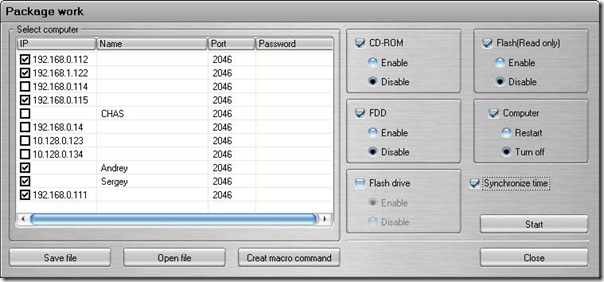 Screenshots taken from developer's website
It has a clear interface which provides the simplicity of the whole operation. All you have to do is add computers and select which devices to block, it will handle the rest automatically.
It works on Windows 2000, Windows XP, Windows Server 2003/2008, Windows Vista, and Windows 7. Enjoy!