Breezer Now Supports More Formats; Create Custom Sound Effects
A while back, we reviewed a nice audio asset management tool called, Breezer, which brought a whole lot of tools and options for professional sound editing engineers and music junkies to organize their music collection, search musical pieces from their library, and importantly to use them with audio editing workstations. Recently, Breezer has been updated with some new and interesting features and improvements. Before going into details, it is worth mentioning that all the bugs we encountered in previous version have been addressed and fixed. The latest version 1.1 doesn't suck up too much of your system resources during the process of indexing, organizing and searching items from large music collection.
Now Breezer, along with Apple AIFF, offers full FLAC file support while all other basic audio formats will not lag when your play them.  Other notable improvements include, spectral and waveform view, BPM (Beats Per Minute) tap pad, updated splash screen, integrated usage reporting features, seamless window docking at left and right side of the screen, and removal of pinned folders panel to get a wide preview of drives and folder listings.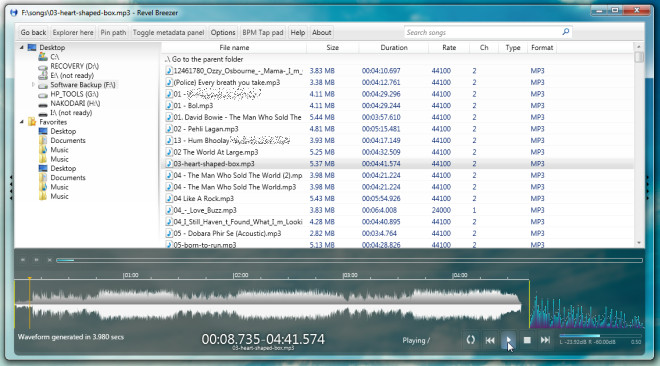 On toolbar you will see some new options, such as, Go back to navigate to previous opened location and BPM Tap pad to access build-in BPM tap pad for marking beats. Since Pin-folder panel is no longer available in this version, you can now use Pin Path option to add a custom audio archive path for quick access. Underneath the main window, you have a broad waveform and spectral view pane.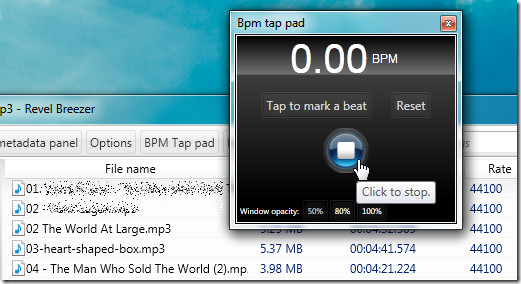 It starts generating waveform as soon as you play an item from the list. The item context menu is updated with option to quickly export list to CSV file format and toggle waveform scrubber. Breezer also supports docking its window to left or right of the screen to get a wide space of your primary music workstation. You can switch between position from right-click menu or use dock grip at left or right side to snap it at required side.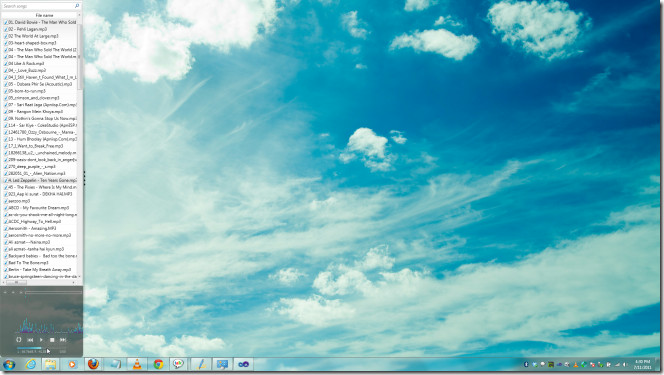 In Setting window, you can change BPM detection and tap pad options, configure file and folder navigation options, and tweak with default window layout options. A portable version along with both offline and online installation packages are available for download. It runs on Windows XP, Windows Vista, and Windows 7.