Bring Facebook Mobile iPhone App To Desktop With MobileFacebook
Are you addicted to the Facebook Mobile app for iPhone? Well now you can get it on your desktop too. MobileFacebook is an adobe air app that is the exact duplicate of the Facebook iPhone app version 2.5 but it doesn't represent the newer version 3.
The interface is quite neat, on the main window you will see the news feed with tabs for viewing events and friend requests. There are four main tabs on top – Home, Profile, Friends, and Inbox.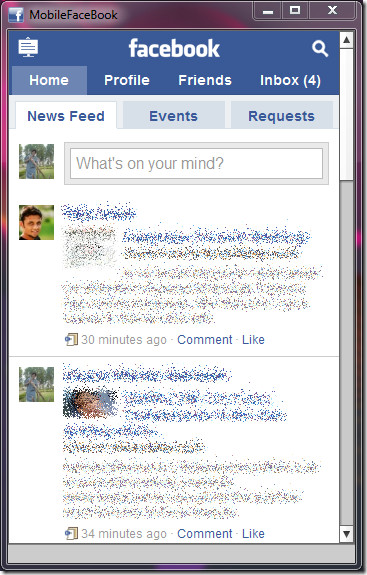 If you want the latest Notifications, hit the small Notification icon on the top-left side. You will find the search button on the top-right side too, the search is real-time, just enter the keyword the the result will be listed almost quickly.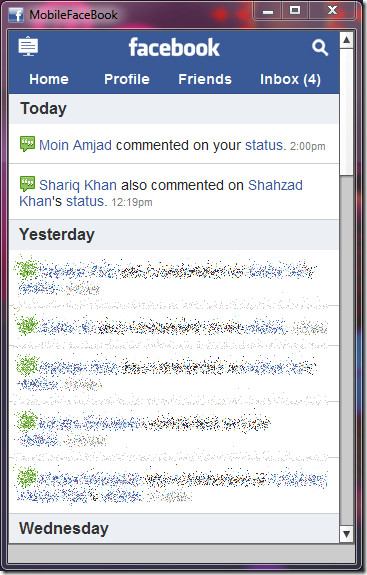 It is a cross-platform app that works on Windows, Mac, and Linux. I wonder who wants to get an iPhone interface on desktop, but it can come useful to even common users since it brings the complete facebook notifications and other features to the desktop. This app is more responsive that previously covered Photo Uploader for Facebook.
Enjoy!