Bru File Manager Includes FTP Client, Creates Compressed Archives, And Sync Files & Folders
File managers comes useful in concurrently handling the data which is residing in multiple locations. File managers have to be fast in terms of file processing and must hosts multiple features to quickly apply settings and perform data transfer. Amongst many file managers featuring essentials, Bru File Manager is a new java-based tool which offers multitude of options to manage folders/files residing in two different locations. It includes a simple FTP client to quickly establish a FTP connection with the server for transferring data.
The shining part is that it supports file packaging up to 9 compression levels and can extract and create archives in eminent formats such as; GZ, ZIP, JAR, TZ and BZ2. The broad layout will let you easily navigate through the folders while offering you multiple folder/file related operations like; create , remove, copy, move , and lot more. All these options can be accessed from the upper part of window.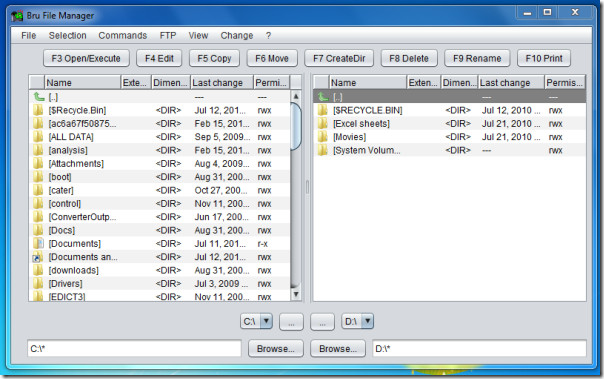 The File menu contains options like creating archives and archive extraction, simple file comparison tool, detailed file information viewer, etc. The FTP menu is all about connecting with FTP server to quickly start sharing data. It also includes an efficient file synchronization tool which let user sync two folder's content seamlessly. It provides two basic syncing modes to begin with and other simple options to do comparison of specified folder's content.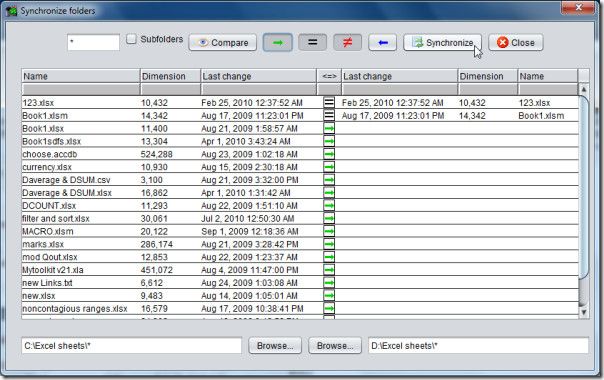 The application is customizable to some extent, as you can easily change the layout and feel of the interface from different given layout list. Under View menu, you can check some Java Swing's layouts.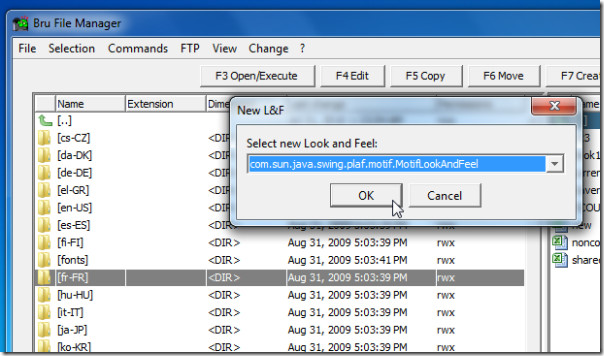 While testing it out we were wholly satisfied with the performance, the only downside we have noticed is that it is not very interactive while performing actions and tasks. Besides that, it is one useful application and of course worth trying.
It runs on all Windows based OS, we tested it on Windows 7 x86 system
Note: JRE 1.0+ (Java Run time Environment) is required to run the application.
For more, you can check out Bulk File Manger and Snowbird.