Buddi – Free Financial Management Tool That Manages Your Budget
If you are inexperienced when it comes to financing, there are many free software out there that help you in managing your budget. Buddi is a free little app that helps you manage your finance with ease and requires little knowledge to run it. Everybody can use it, weather you want to manage your personal or small business finance, this program will exceed all expectations.
This software helps you record your transactions, set up accounts and categories, check your spending habits and much more. You can also create detailed reports to make things a bit clearer.
Creating an Account is pretty simple, click Edit and select Create Account, fill in some details such as Account name, type, and starting balance. Fill in some notes if any and click OK.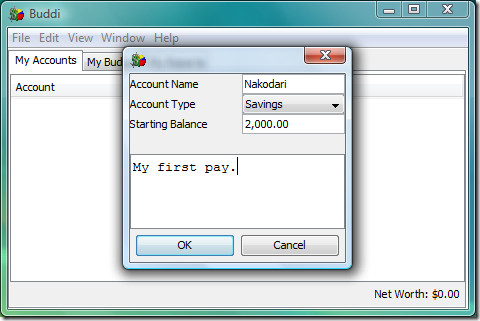 The account will immediately be created(see screenshot below). You can add as many accounts as you want.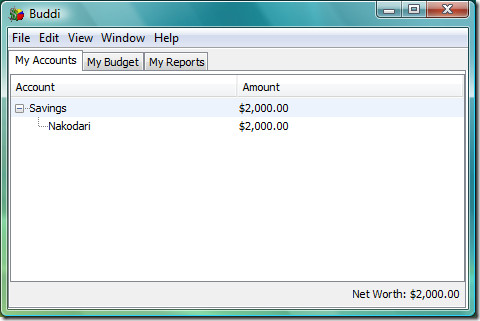 You can create a new category by going to My Budget tab and then Edit > Create Budget Category(you can create multiple categories). You can begin managing your budget by adding the total salary and then adding all the expenses. The net income is shown at bottom right side of the screen.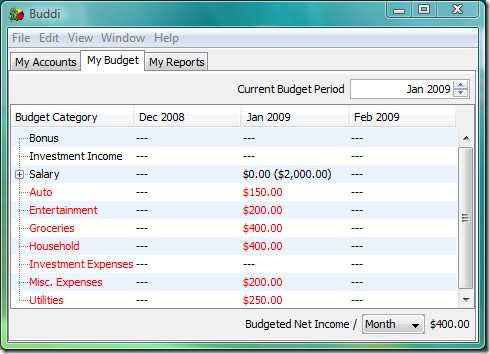 You can also manage your budget by per week, month, quarter, or year. By default it is set to per month. If you want to see your reports on finance, click My Reports tab and select the desired option from there.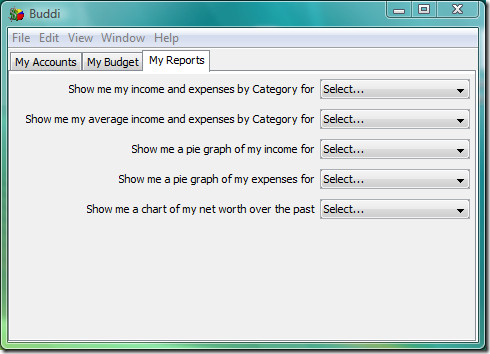 Use it for a little while and you will get used to it. This software is available for all operating systems(I tested it in Windows Vista). Enjoy!