Calme: Create Beautiful Printable Calendars For Free
Despite the fact that almost every PIM (Personal Information Manager) software carries calendar to let user easily schedule tasks, meetings and appointments, they severely lack full calendar customization support. Considering this downside, Calme, however, is not a PIM software but allows to you make a fully-customized calendar & planner in hardcopy. It holds multitude of options & features to create an intriguing and flamboyant calendars.
The interface is quite remarkable in terms of broad & stunning layout. It holds multiple features to make eye-candy monthly & yearly calendars. For first time usage, you will see 12 intriguing calendar templates on the main interface. You can quickly start out with creating calendar by making use of one.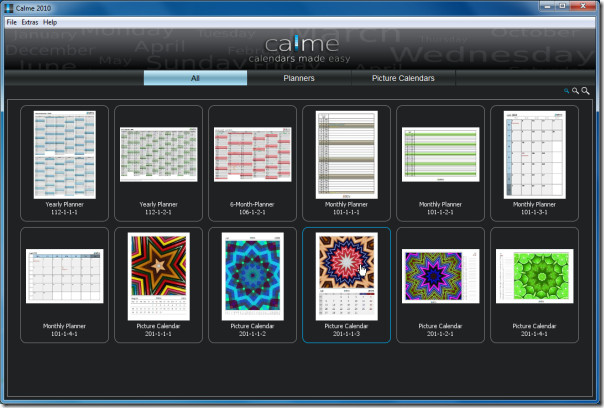 Once you have chosen the template, you will see main navigation bar on left side, providing you with options & features to customize the outlook of this calendar. It mainly includes; Format, Margins, Image Editor, Border, Font, etc. From lower part of the window, you can zoom in/out and navigate through the workspace.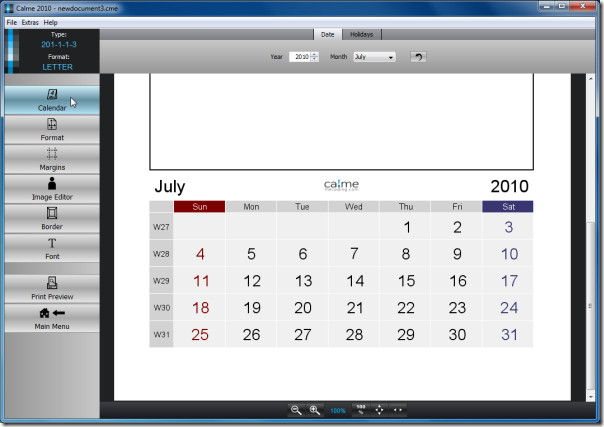 The shining part is that, it includes an option for updating the national holidays. Under main Calendar tab, click Holidays button (present at the top adjacent to Date) to include national holidays of multiple countries.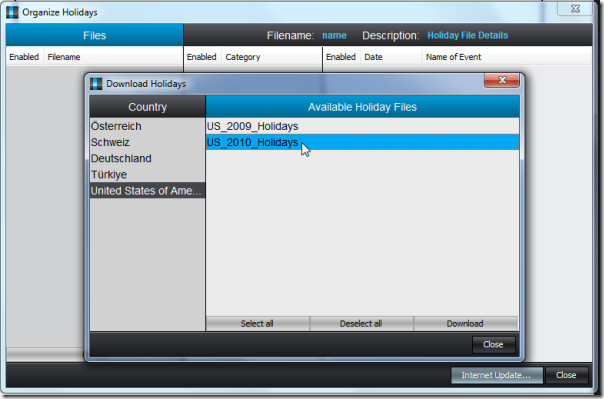 Template customization is another brilliant feature it offers, you can easily modify template being used by doing multiple customizations over inserted image right in the application, such as; cropping image, changing size, keeping zoomed in/out image area, and a lot more. It supports simple drag & drop behavior to quickly insert images in calendar.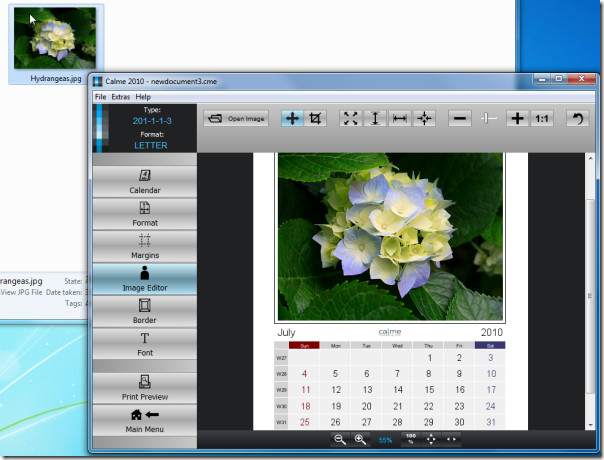 After you've created desired planner, you can print it right away. From main navigation bar, click Print Preview to select the printer and configure page size settings.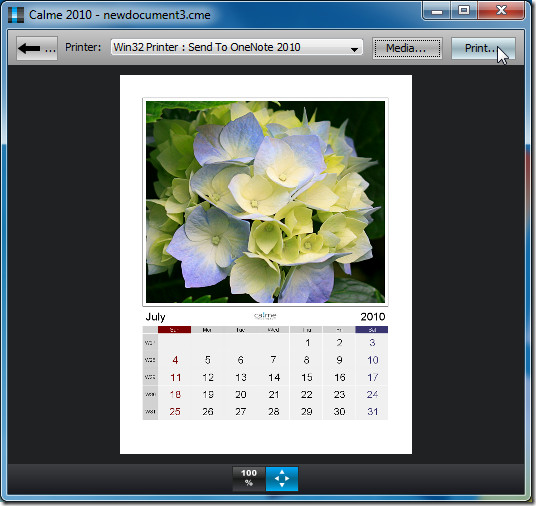 Casing short, it is one awesome calendar creator that we've came across after a long time. If you've been ranting about the lack of tools to create eye-candy calendars, give this one a shot.
It runs on Windows XP, Window Vista, and Windows 7. Testing was carried out on system running Windows 7 32-bit OS.