CD Manipulator: Read/ Write & Master CDs, Create Easy Duplicates
Probably one of the cheapest ways of storing your media are optical drives. With their ever increasing production and demand, they have become cheaper and easy to get hold on to. Although for the past years, especially since the inception of content distribution over the internet, optical discs aren't being used much, however their use doesn't seem to vanish anytime soon. Moreover, you can backup your data on CDs and DVDs, should you run out of HDD space. If you were looking for a minimalistic CD burner application that offer you a lot more than just reading or writing, then we would recommend giving CD Manipulator a shot. It is an open source, easy-to-use Windows application for performing different type of read and write tasks with your CD drives. It allows you to create images and backups with a few simple clicks. The interface is designed in a way to have everything in front of the user, without confusing them with complicated options. CD Manipulator lets you read from CD to image file, read tracks from CD, write from image file to CD, create duplicates of a CD, analyze sub-channel and refresh information of the CD. Each tools has its own set of configuration options, allowing you to pick the drive to read and to choose the name of image file. Keep reading to find out more about CD Manipulator.
The main interface of the application contains all the different modes for interacting with the CD, including Read from CD to image file, Write from image file to CD, Duplicate CD, Refresh CD Information, Read tracks from CD, Mastering CD and image file and Analyze Sub Channel. Hover the mouse pointer over each option to see its details at the bottom.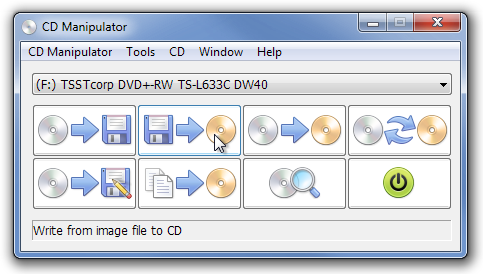 The Settings window can be accessed under the CD Manipulator menu at the top. You can specify the General, Interface, Input/ Output and Analysis related options.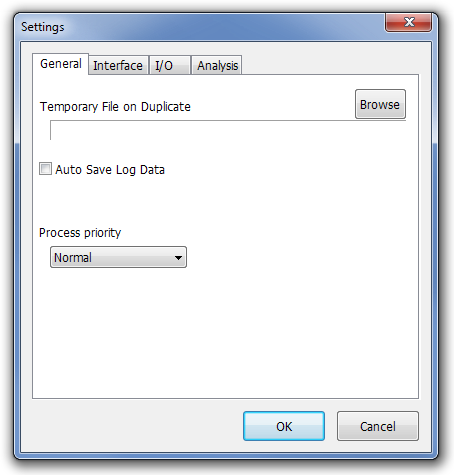 Each interaction mode has its own pack of settings to choose from. For instance, when reading from CD, you can change the drive to read, set the data and audio speed, etc.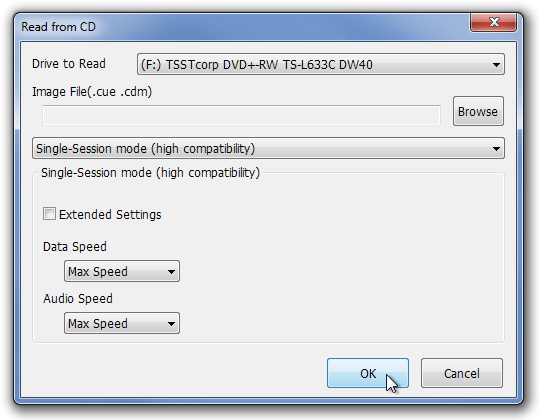 CD Manipulator is a feature-rich application that sports simple UI but offers so much more. Its quite easy to used and totally works as its supposed to. The application works on both 32-bit and 64-bit versions of Windows Server 2003/ 2008, Windows XP, Windows Vista, Windows 7 and Windows 8. Testing was only carried out on Windows 7.