How to change text size on Windows 10
The UI of an app or an OS has to be easy on the eyes. The colors shouldn't clash, the icons should be easy to recognize and distinguish from every other UI element they appear on, and the text should be sharp, among other things. Design matters a great deal but a good looking OS is useless if the text is too small or blurred.
Change text size on Windows 10
Windows 10 has had a problem with blurry apps in the past and its scaling feature for HD displays isn't the best which is why it may be better to keep scaling at 100%. With scaling set to normal, reading text on Windows 10 can be difficult. Regardless if you've set scaling to 100% or set it higher or lower, you can change the text size on Windows 10 to make it easier to read.
Open the Settings app. 
Go to the Ease of Access group of settings.
Select the Display tab.
You will see a 'Make text bigger' slider. Move the slider to the right to increase the text size. Move it to the left to decrease the text size.
Click Apply.
Wait for the setting to be applied and then open any app. The text all across the OS will now be bigger or smaller, depending on your setting.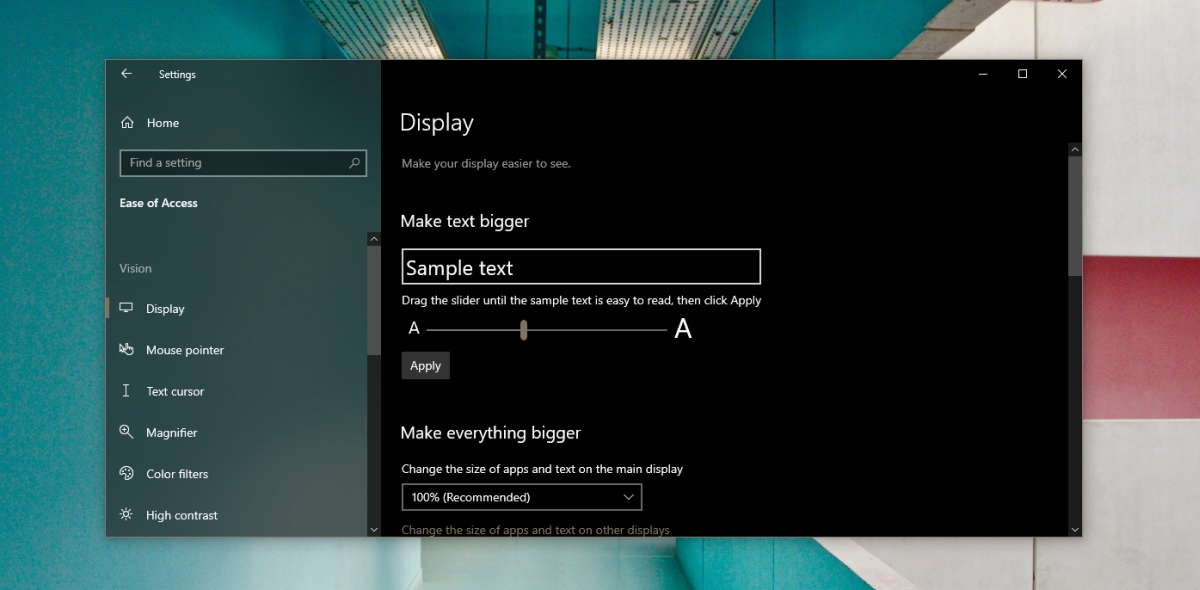 Quick fixes
If some apps do not show larger or smaller text, per your new settings, log out of Windows 10 and log back in. If the log out doesn't, restart your system.
If you're now seeing blurry text in some apps, you can fix it by changing compatibility settings.
Right-click the app or the app shortcut that you use to open the app you're seeing blurred text in.
Select Properties from the context menu.
Go to the Compatibility tab.
Click 'Change high DPI settings'.
In the window that opens, enable the 'Override high DPI scaling behavior. Scaling performed by' option.
Open the dropdown under this option, and select 'System'.
Click OK, and then Apply. 
Restart the system.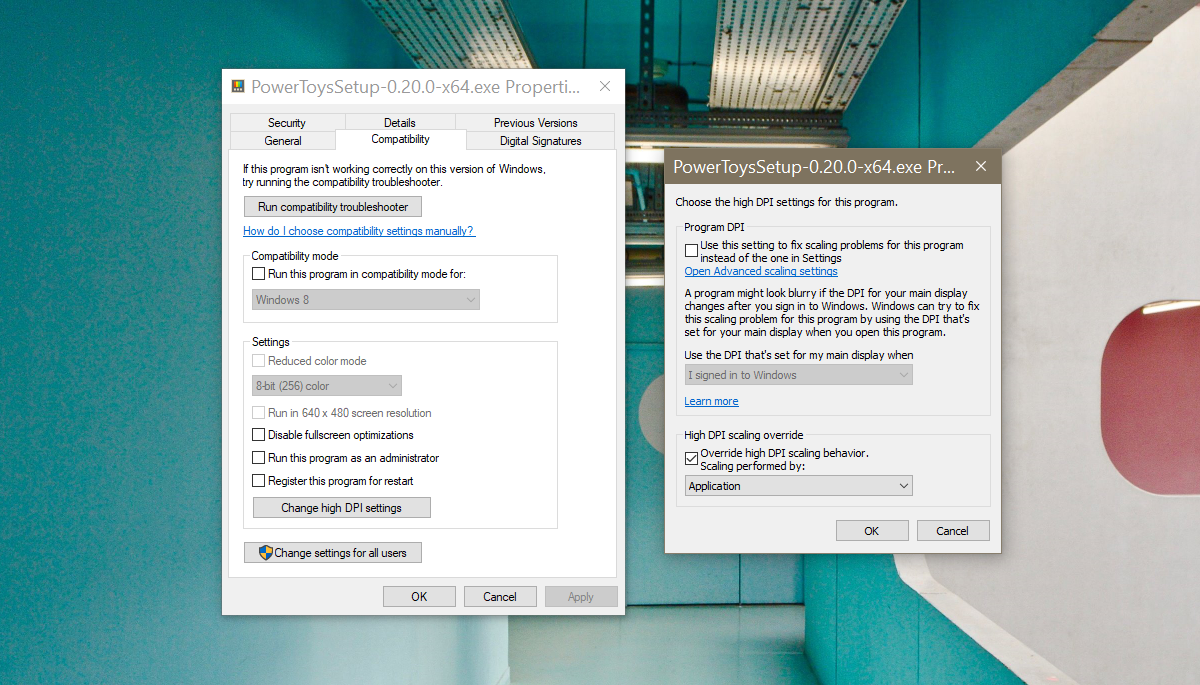 Conclusion
The text size will change across the app's UI however, it won't change for dynamic content. For example, larger text size will be reflected across the UI of your browser but the text size that web pages use will not change for any website. If you need larger text in your browser, try using the zoom feature or check if the browser has its own independent text size setting. Some apps may not support the text size feature on Windows 10.