Change Windows 8 Logon Screen Background Color Separately
Even though Windows 8 offers a lot more customization options in terms of visuals than the previous versions of Windows, we have still seen many tools such as Custom Tiles Maker, Charms Bar Customizer and Skip Metro Suite that allow us to customize the UI even further. The Lock Screen and Logon Screen are two different interfaces in Windows 8; the former allows you to app view notifications, current time and date, internet connectivity and battery status, while the latter lets you choose an account for logging in to the system. By default, Windows 8 allows you to change the Lock Screen wallpaper (check out our guide here). However, there are no options to tweak the Logon Screen and it's set to be the same as the background of your Start Screen. In this guide, we will show you how to change the color of the Logon Screen independent of the Start Screen background color, using  a Windows Registry hack.
There is still no way to set a custom wallpaper as the Logon Screen background, but the color can be changed using the following method. Since this method involves creating and editing registry keys, we recommend that you create a Windows Restore point to revert to the original state, in case something goes wrong.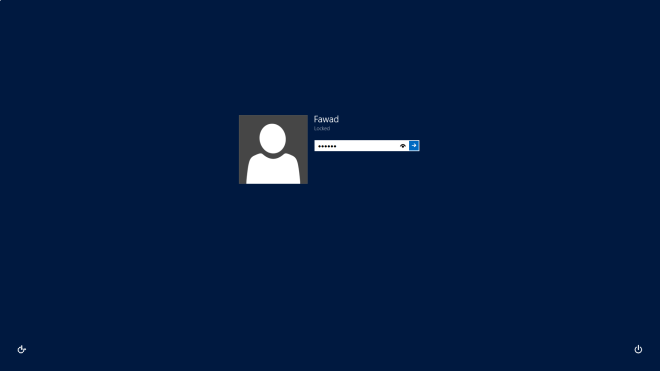 First of all, open start screen and enter 'regedit' to search for the Windows Registry Editor, or open the Run dialog box, enter "regedit" and press Enter.
In the Registry Editor, go to the following key.
HKEY_LOCAL_MACHINE\SOFTWARE\Microsoft\Windows\CurrentVersion\Explorer
Under the Explorer key, you will have to create a new registry key with the name of 'Accent'. Right-click the Explorer key, go to New, and choose Key to create a new registry key.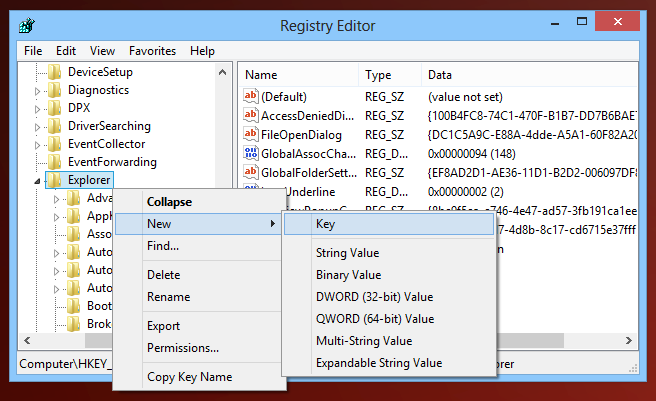 Once created, open this registry key, create a new DWORD (32-bit) Value and name it as "DefaultColorSet". Edit the DWORD (32-bit) Value and set the value data to anything between 2 and 24. Choose Decimal as the Base for the Value Data.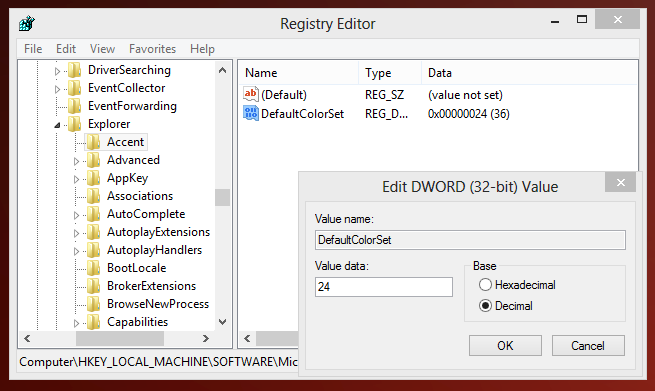 Just close the registry editor and restart to apply the changes. You can also log off and log back in to the computer for the changes to take effect. Your Logon Screen should now have the new background color based on the value you selected. You can always edit the key to experiment with different values till you find the one you like best.
[via Into Windows]