Changes & Improvements In The Windows 8.1 PC Settings App
If you have never liked Windows 8 because of its Modern UI, there is no reason to be really excited about the new 8.1 update but for anyone who had feature-related issues with the platform, things are about to get a whole lot better. Many people are already calling Windows 8.1 the version of the OS that should have come out in the first place, and it's not just because of the Start button. A common complaint regarding Windows 8 is its rather weak PC Settings app; if you launch it hoping to have a Control Panel-like place that can handle almost all of your computer's settings, you are sure to feel a bit disappointed. Not anymore! In Windows 8.1, the PC Settings app is almost as comprehensive as Control Panel, without giving up on its Modern UI.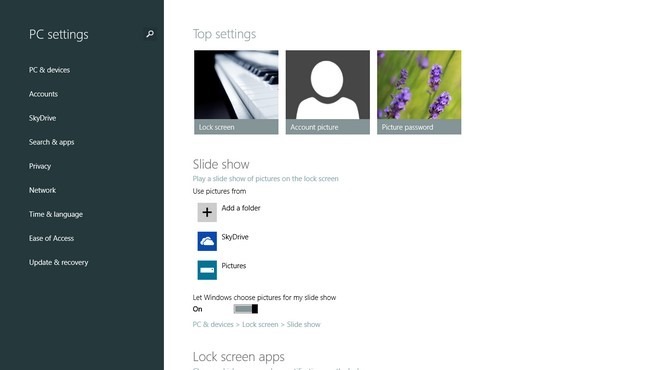 Before we get down to discussing each section of the PC Settings app, let us first take a look at the new features the app itself has gained. Rather than always starting on the 'Personalize' section, the Settings app now has a home screen of its own. It is labeled 'Top settings', and features any toggle or menu that you access frequently. Like most other stock apps, an app-specific search button has been added to PC Settings. Here is a list of all the sections that have been introduced to the app in the new update.
PC & devices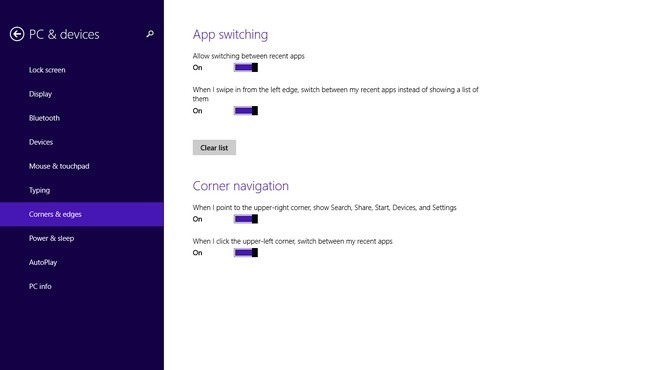 A majority of options present in this section were previously listed under 'Personalize', but some elements from 'Devices' show up here as well. Windows 8.1 has removed the personalization tab from the Settings app, and placed it in a more prominent location in the settings charms.
While Windows 8 only allows users to disable/enable hardware devices from the Settings app, 8.1 offers more detailed options like changing the mouse's scrolling speed or tinkering with different aspects of the keyboard. Some features go a step ahead of the Control Panel, like the ability to toggle corner switching and edge swipes.
Accounts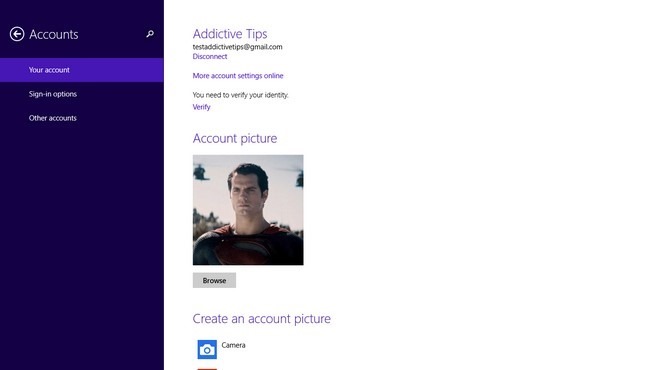 The 'Users' menu has been renamed to Accounts in Windows 8.1. There are no major changes, but everything is organized more neatly into separate subsections.
SkyDrive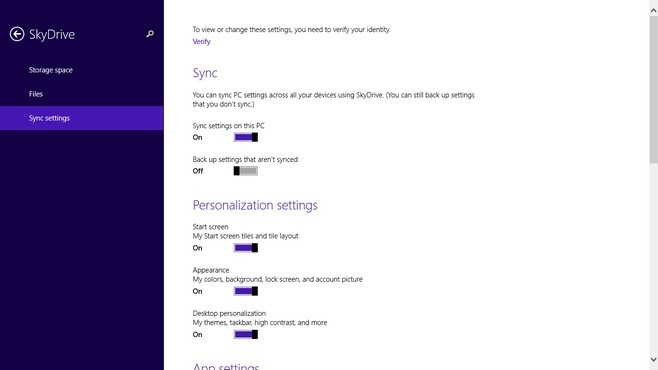 Windows 8.1 comes with proper SkyDrive integration, which lets users sync both files and settings between multiple Windows devices and even with Windows Phone.
Search & apps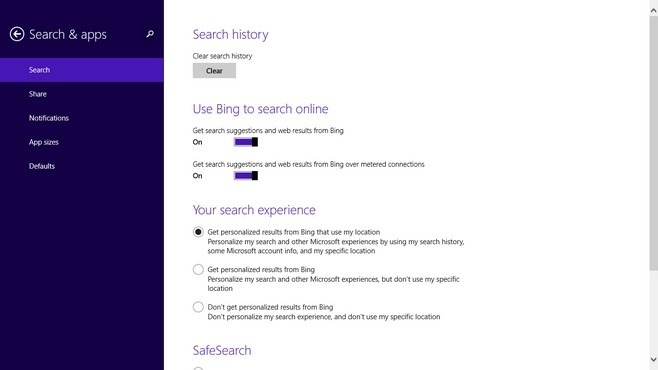 Microsoft has really tapped into its resources to improve the Windows 8.1 experience. In addition to SkyDrive, Bing also enjoys deep integration with the updated OS. From the Settings app, you can choose to control search filters, personalize your browsing experience, and change the way different file types are treated by default.
Privacy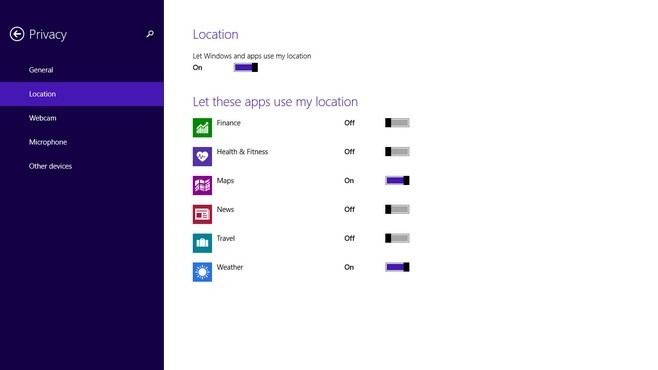 The Windows 8 Privacy menu in the PC Settings app was woefully short on options. The problem has been addressed quite effectively in the latest update though, with per-app permissions and separate controls for location, webcam, microphone and potentially other similar peripheral devices connected to your system.
Network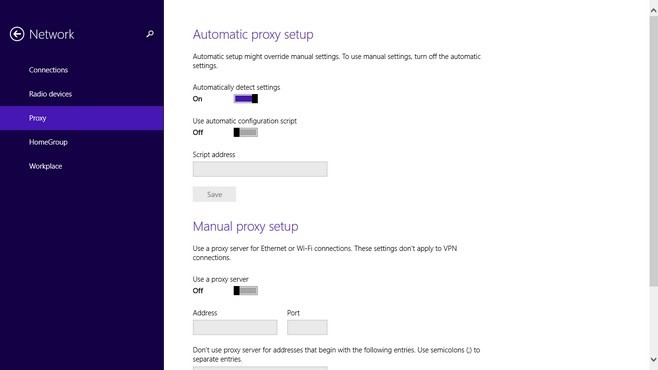 Rather than just a small Wireless menu, the PC Settings app in Windows 8.1 has a lot of options dealing with Networks. Other than managing your connections, you can set up a proxy, or access different radio devices all from one place.
Time & language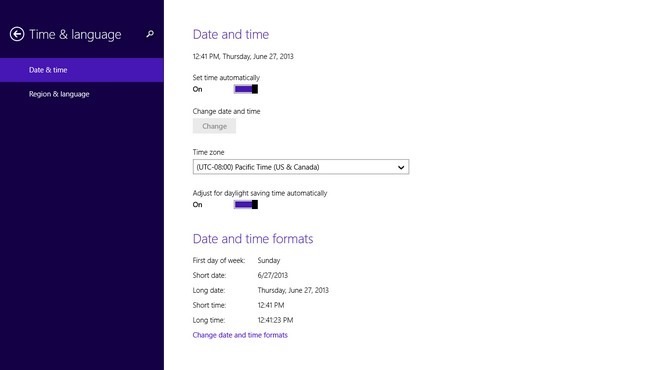 Date and time formats can be changed from this section, along with your current time zone and the system's default language.
Ease of Access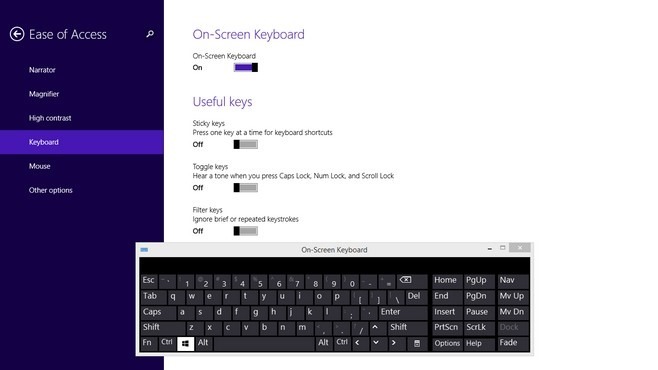 This menu's name might not have changed, but the content inside has improved a great deal. There are not longer just Narrator and High Contrast settings available in Ease of Access; the newly added options let you magnify text, tinker with cursor settings and optimize your mouse to suit your needs.
Update & Recovery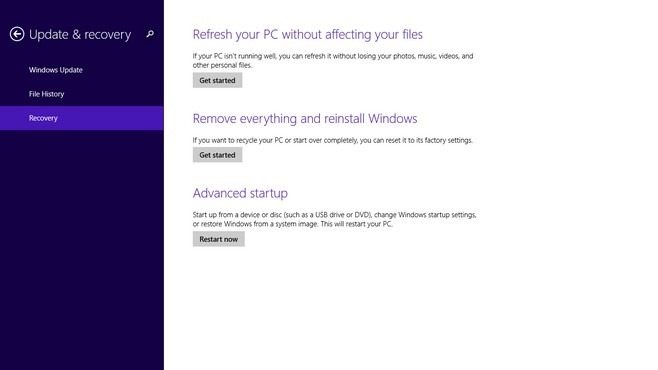 Everything from resetting your device to factory state, to starting a new Windows installation can now be handled from the Update & recovery section of the PC Settings app.
With Windows 8.1, Microsoft has really made sure that if anyone wants to use a PC or tablet completely in the Metro environment, they can do it. Other than bringing a uniformity to the mix, the PC Settings app also features some options that solve some longstanding problems in Windows 8.