Check & Monitor IDE/SATA Disk Drive
DiskSmartView is yet another tool from NirSoft that retrieves the S.M.A.R.T information from IDE/SATA disks. S.M.A.R.T(which stands for Self-Monitoring, Analysis, and Reporting Technology) information includes various important details, such as, disk model/firmware/serial number, cylinders/heads, power-on-hours(POH), internet temperature, disk errors rate, load cycle count, total addressable sectors, and much more.
Please note that it will only work with IDE/SATA disks. It will not show the S.M.A.R.T information of any other disk type.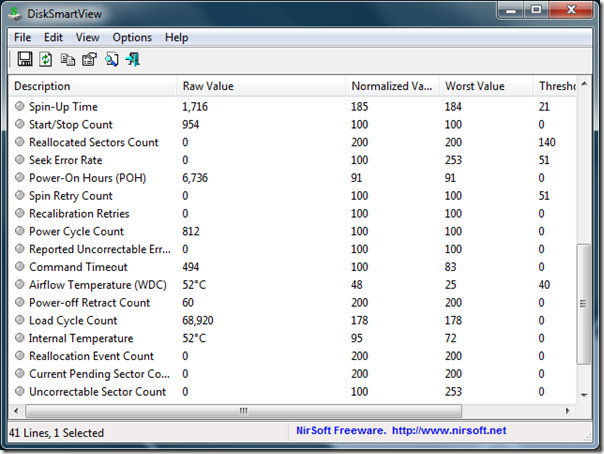 Options to search and save the report in various formats is build-in, as usual. It works on Windows 2000, Windows XP, Windows 2003/2008 Server, Windows Vista, and Windows 7.