Chiave Encryption Tool Now Handles Large Files, Supports Windows XP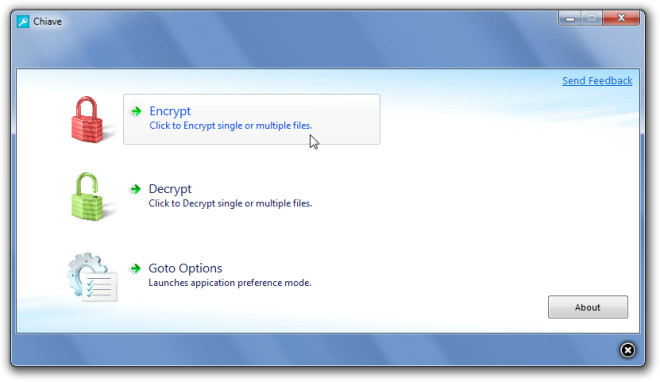 A while back we featured an awesome-looking file encryption utility backed by 512 Bit Rijndael algorithm called, Chiave File Encryption. It makes use of Windows 7 visually appealing and useful functions, including, Aero Glass, Taskbar Progress, and Jumplist. Recently the developer updated the application with some new features and improvements. Out of all the augmentations, support for Windows XP (both 32-bit and 64-bit) is the most significant while many other interface-specific anomalies have been addressed to make encryption process more smooth. It now adds an Icon Overlay feature for Windows 7 Taskbar Icon along with small thumbnail toolbar buttons to make navigation through encryption / decryption processes more easier. The previously reviewed version was devoid of both installer and uninstaller to properly install and remove the application off the system, the latest stable release – 1.0 includes both in the installation package.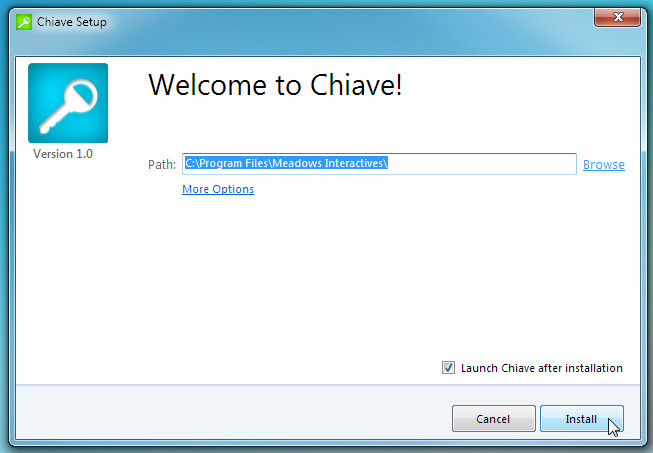 If you've been hanging around Chaive Encryption Tool, you must have noticed that encryption process suddenly gets stuck while adding enormous number of files. The developer has fixed this while also improving the capability of handling large number of files without showing lags at any stage of encryption and decryption.
It works on Windows XP, Windows Vista, and Windows 7. Installers for both 32-bit and 64-bit systems are now available.
Download Chiave File Encryption