CianoDock: Eye-Candy Application Launcher [Windows]
CianoDock is a freeware application built to beautify Windows and provide ease of access to your favorite programs. It help users to easily add bunch of applications, folders and files in to a group to access them with a single click. It facilitates users to wrap-up frequently used application in groups and sits in the system tray for easier accessibility.
It adds four groups (Computer, Games, Office, Multimedia) by default. To add any application just drag and drop it in the group. To create a group right-click the app and select Add a new group.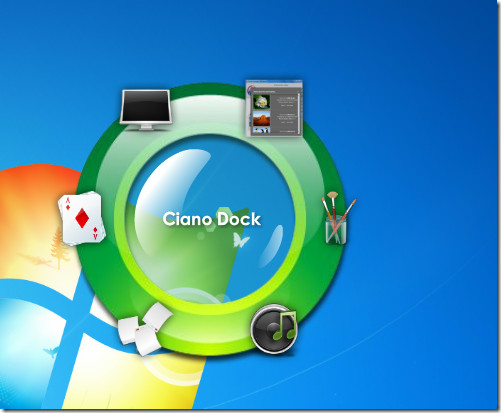 Drag and drop the PNG image file over any group to Change it's icon.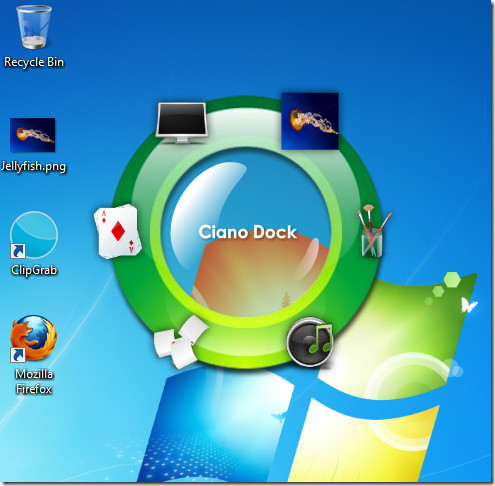 Right-click the app and select Settings to configure the settings. To change background, select Backgrounds from the context menu, a folder containing background images will pop-up from where you can drag and drop the image into the center of the app to change it's background.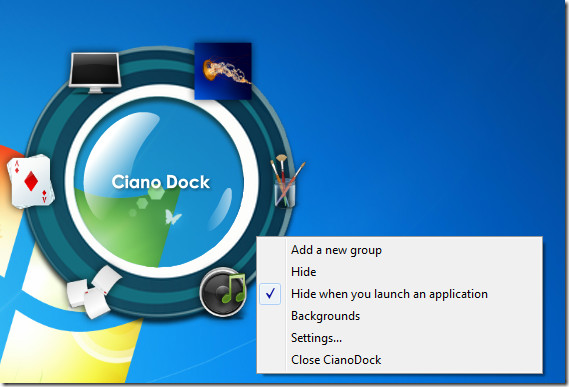 The video embedded below demonstrates how the app works.
Download CianoDock Application
It is compatible with Windows 7, Windows Vista, and Windows XP.