Defrag Windows Registry Files With QuickSys RegDefrag
QuickSys RegDefrag is a Windows registry defragmentation tool. The application is designed keeping the fact in mind that Windows registry is constantly evolving due to installation of new software and also because of adding Windows extensions, applications' plug-ins, and add-ons. These installations causes fragmentation of registry files. As defragmentation is another name of making data contiguous, this application optimizes the registry by eliminating voids and fragments.
It let user view basic registry information to get a generic idea of number of files and size of registry. From the main interface, you can start off with registry defragmentation process right away. Its usage is based on three simple steps, Analyzing registry files, Reviewing results and defragmentation the registry files. Analyzing time is subjected to the size and fragmentation ratio of registry files. Once the registry is defragmented, you'd need to reboot the system for adjusting the changes made into Windows registry.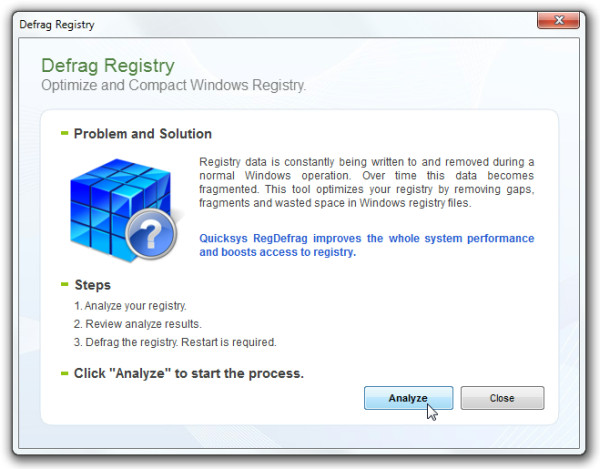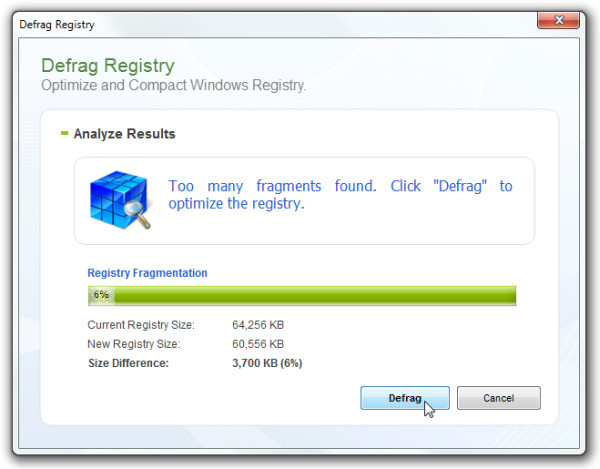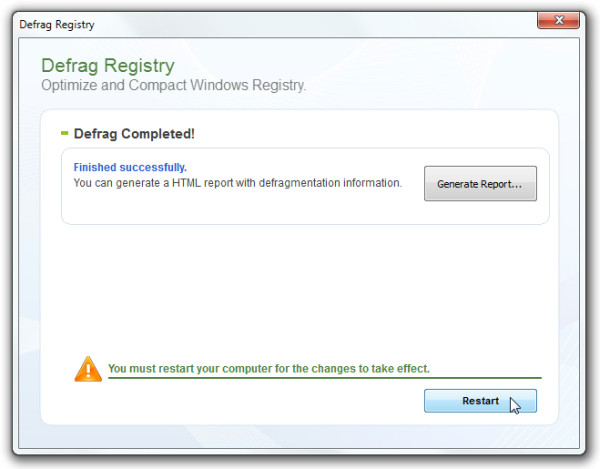 Overall, we found the utility very vocal and responsive in terms of interactivity. It runs on all Windows based OS, testing was done on Windows 7 x86 system.
For more, check out Registry Life.