Clementine Music Player Is Alternative To Amarok [Review]
The digital music industry is witnessing a significant growth, there's no denying it. And with any sector that develops at such rapid pace, there's always an increase in the level of competition. Hundreds, if not thousands of digital music tools and gadgets are hitting the market, all promising to enhance users' experience of organizing, listening to or sharing digital music. But there's just one problem with most of the digital music products that we witness–they're too complex for the average computer user to comprehend. In a bid at differentiating their product lines by adding more and more features, companies lose track of one significant parameter–simplicity. And this is precisely what distinguishes Clementine, a simple cross-platform music player that enables users to enjoy music and Internet radio.
The story behind it is simple, the developers wanted to build a music player for users who loved the old Amarok 1.4 instead of the latest Amarok 2 (which has completely overhauled UI). It is inspired by Amarok 1.4 and contains additional functionality such as downloading missing cover art and transcoding music.
You can access your music library from the main interface by clicking Open Media under Music main menu. The selected files can then be played on the music player.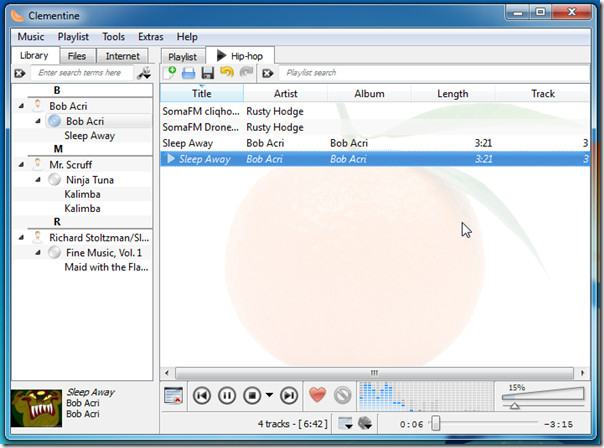 It supports tabbed, multiple playlists.  To create a new playlist, click New playlist under Playlist menu. With the option to add multiple playlists, you can organize music of separate genres into different playlists.
You can download and manage album cover art from Cover Manager under Tools. Click Fetch Missing Covers to search the internet for album cover arts.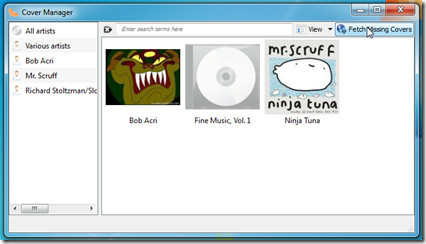 To listen to internet radio, click on Internet and select any channel. You can also add your own radio streams by right-clicking on Your radio streams and selecting Add another stream. Enter the URL of the radio stream to allow the music player to start capturing it. Note: For listening to last.fm, you will need last.fm username and password.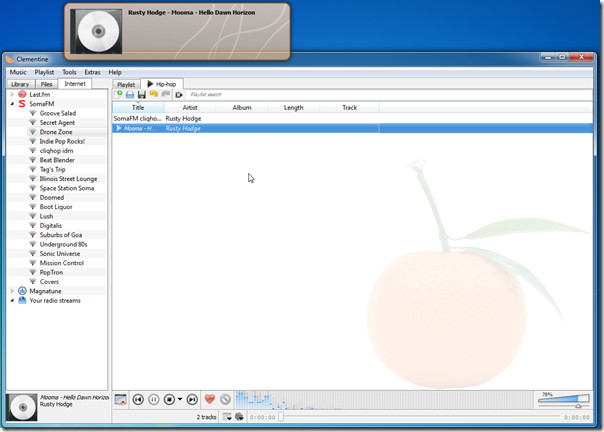 Other options include Visualizations from ProjectM and Equalizer. You can also launch music converter by clicking Transcode Music under Tools. Select the file you want to convert and select an audio format to which you want to convert the audio file. You can convert files to .ogg, .flac, .mp3, .spx, .m4a and .3gp formats. Click Start transcoding to convert the files.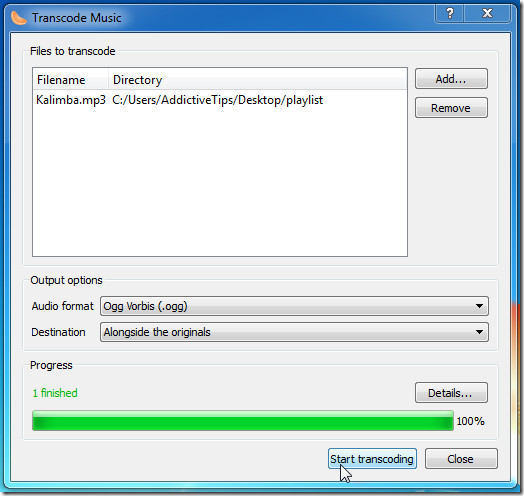 A fully-featured cross-platform music and radio player, music library organizer and audio-file converter that's extremely simple to use.
It supports Windows 7, Mac, and Linux OS; testing was carried out on Windows 7 x86 system.
Download Clementine Music Player