CodeTwo Active Directory Photos Adds Photos To Active Directory Users
Over a period of time even small businesses can end up having a number of Active Directory  users. For this reason, extra information such as telephone number, addresses, etc can be added to AD users for easy identification and to create a catalogue of employees with detailed credentials. Additionally, you can also use Import-RecipientDataProperty cmdlet command to upload user images to the Active Directory. However, doing so is a lengthy procedure particularly when it involves a number of users for which images are to be assigned. CodeTwo Active Directory Photos is an application which lets you upload pictures for Active Directory users and allows managing them within it's GUI. Pictures uploaded with CodeTwo appear in internal Outlook 2010 messages, contact cards and Global Address List (GAL). These pictures can also be added to internal or outbound emails. By adding images to messages for your employees within an internal mail server can help make communication convenient, as it can become easy to identify a user at a glance when a mail is opened with the users picture.
To add pictures to Active Directory users, just launch CodeTwoActive Directory Photos, go to a container, click Choose Photo next to a user and select an image to assign to the respective user.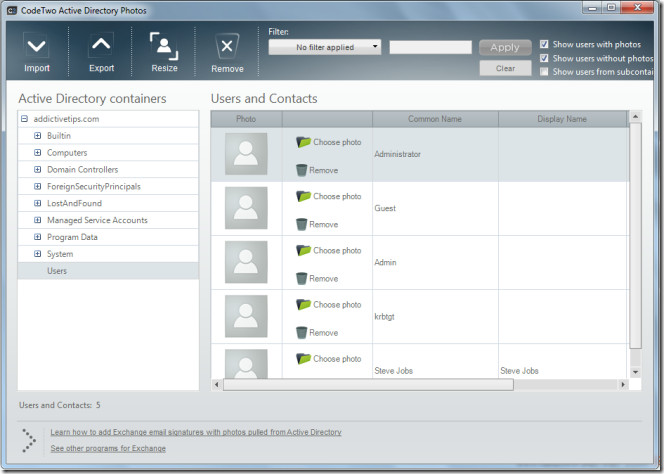 No, Steve Jobs is not managing the AddictiveTips "Windows" Domain, this image is just for demonstration purposes. Once an image is selected, you can either keep the original image or adjust its size. For each user you can use a headshot or a generic image to help identify the user and to make the image as their MS Outlook account image.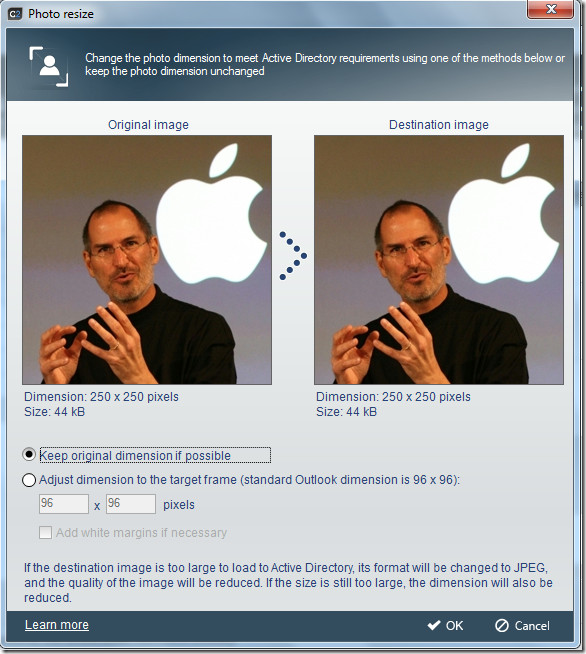 Users can also be sorted by users with photos, users without photos and users from sub-containers. This can be done by selecting the relevant checkboxes from the top. This can help you filter out remaining users which may not have assigned images. Shy users can always resort to generic images, for example, a system administrator may want to place an image which may resonate annoyance so that the end user may get a clear message when receiving a reply for a resolved issues via email.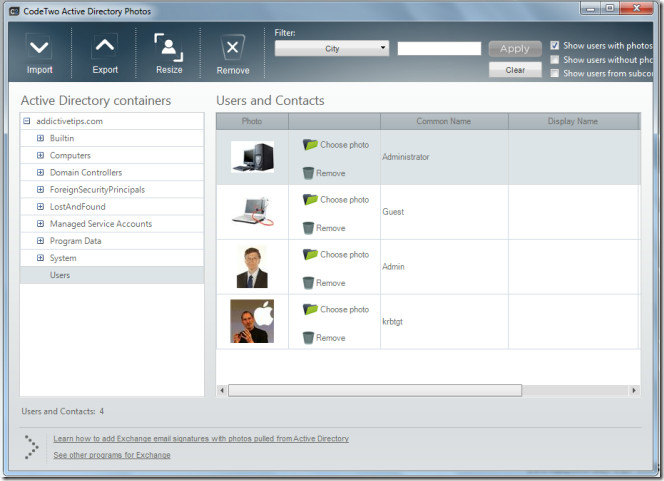 Images uploaded to the Active Directory for specified users will automatically display in MS Outlook 2010 emails, as well as contact cards.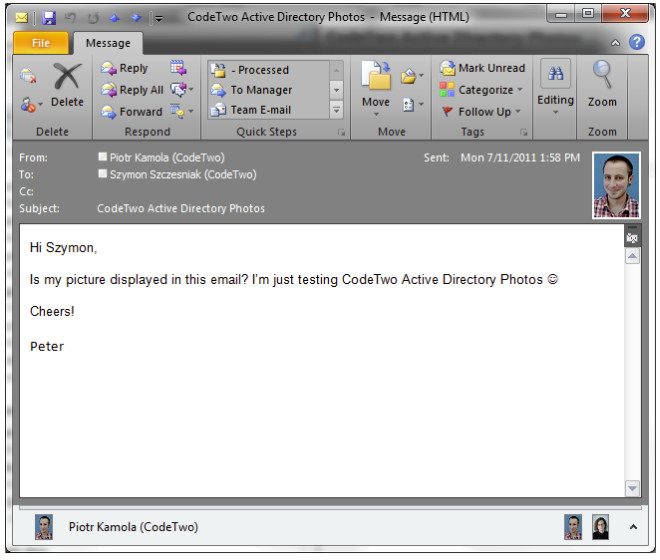 CodeTwo Active Directory Photos was successfully tested on Windows Server 2008 and can also be used on systems running Windows XP, Windows Vista and Windows 7.
Download CodeTwo Active Directory Photos