Compare And Synchronize Files/Folders With FreeFileSync
FreeFileSync is a free opensource tool that syncs files and folders between any two locations. There are many similar programs there, but this one is far the best one I have come across. It has all the features of syncing utility and combined with the usability makes it one of the best tool out there. There are two versions available: standalone and installer, I tested the former since it is portable and can be carried anywhere.
To begin select the files/folder that you want to sync on both sides(you can also drag&drop) and click Compare. You will see the details in the status bar, and can compare the results on both sides.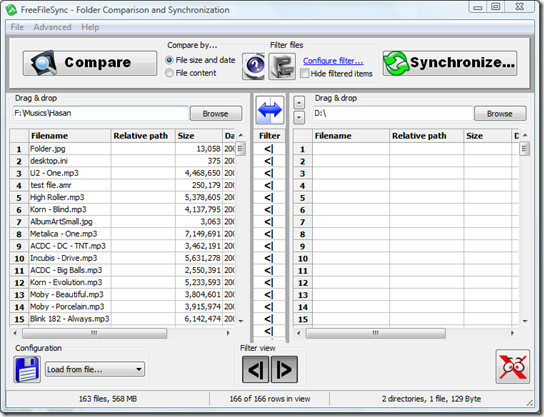 Click the image above to enlarge.
You can also set a filter by going to Configure Filter link, once you are ready click Synchronize. This will bring up multiple variants along with their details: Mirror, Update, Two Way, or Custom. Select any one variant that suits you and click Start.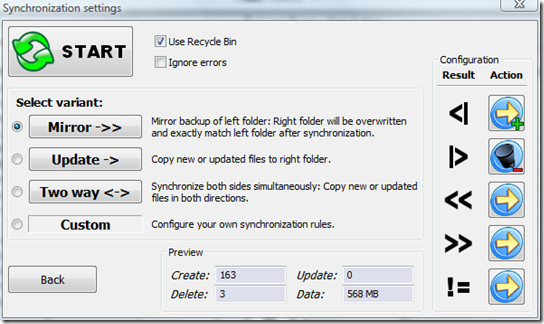 You can see the action that will take place in the Preview box. On the right side you will find further configuration where you can take any necessary action.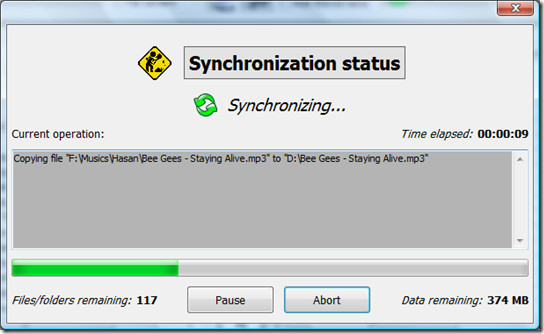 In my case, syncing was both fast and impressively seamless. It is available for both Windows and Linux. Enjoy!