Compare Up To Four Columns Of Any Two Excel Data Sheets
Do you have any two Excel sheets full of data and would like to compare them? Ofcourse you can do this from within Excel, but it is a little complicated for most users. Compare2Lists is a free nifty little tool for Windows that allows you to compare up to 4 columns of any two data sheets.
First copy the data from your excel worksheet and paste it next to List 1, once done click the Paste icon next to it. Do the same for List 2 but with a different data with which you want to compare. When done, select the columns that you want to compare in both lists, you can compare up to 4 columns.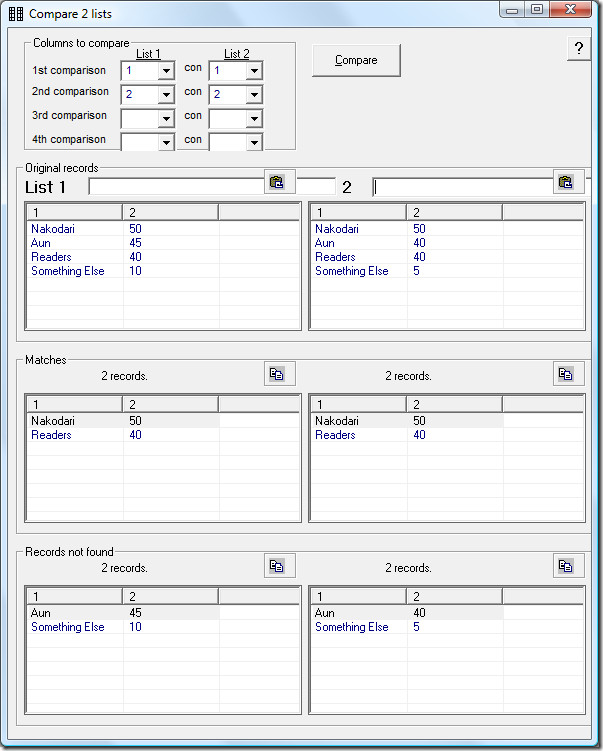 When ready, click Compare and you will get the results immediately. The matches will be listed in the middle box and the records that do not match will be listed at the bottom box. You can copy the data by clicking the Copy icon and then pasting it in Excel worksheet.
The only downside is that this simple tool is not portable, it would be great if was a stand-alone app. It works on all versions of Windows. For more, check out, how to repair corrupt excel sheet, ways to convert excel 2007 to older version, and convert excel to pdf format. Enjoy!