Completely Remote Sensitive Data From Your Hard Drive With Eraser
In December I covered a way to permanently delete files from Windows, but a reader meadowmuffin points out another great app for completely removing sensitive files. Eraser is a free opensource tool for Windows that completely removes files that you no longer need, in other words it's a secure data removal tool. it works by overwriting your data several times with carefully selected patterns.
Note: When you delete a file from your hard disk using the Windows delete button, the file is only temporarily removed(even through you have emptied the recycle bin) and can be easily recovered. To permanently remove an important file and make it unrecoverable you have to use 3rd party tools like RightDelete, Eraser, etc.
Once installed, just right-click the file that you want to permanently delete and select Erase.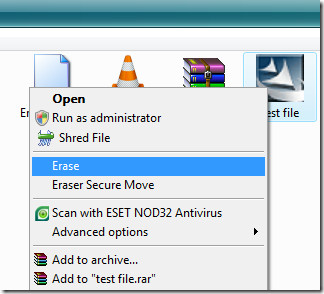 It will ask for confirmation, click Yes.
Note: Don't go to options to change any settings unless you are an advance user.

After it has completed erasing the file, you will be shown a final report.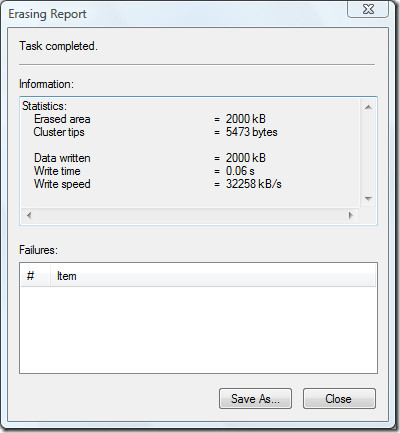 You can select multiple files and delete them instantly. But if you are looking for a way to completely remove multiple files at different directories, open Eraser and click New Task and add the files and folder that you want to permanently remove.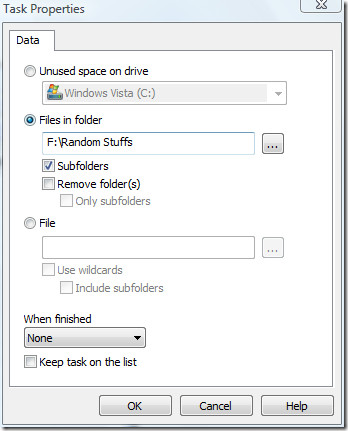 You can add multiple tasks and once all files/folders are added, click Run to begin the process of removing them permanently.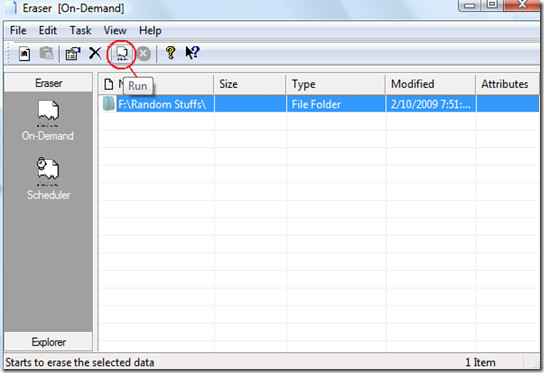 It's a dead simple utility which can be used by anyone and is available for all versions of Windows. Enjoy!