Concenturio: Task Reminder Application With Custom Alarm Sounds
With so many things to do in a day, one needs to be reminded of all the pending tasks. Consider yourself in a situation where you have set up a lunch meeting with your friend or with one of your important business clientele, but because of getting caught up in some other work, you forget about the lunch. Now that would not only create a really bad image about you on your friend's mind, but you may even loss that important client. Sometimes, random thoughts cross our mind during the most absurd moments. For instance, while working on some important task, you suddenly remember that you had to make a phone call. Previously reviewed Remindeo is a web application that allows you to schedule, manage and sync tasks without having to download anything on the PC or portable/ handheld device. If you were looking for something similar, only this time as a desktop app, then today we have another desktop reminder for you called Concenturio, which allows you to create single or recurring tasks, as well as set notifications for selected pending ones. Keep reading for more details on Cencenturio.
The interface of the applications looks really immaculate and clean with vivid design and neat navigation buttons.  The application allows you to sound the alarm both according to remaining time (countdown), or at a particular time. The interface has Single Task, Task List and Settings tabs at the top. The Single Task tab lets you set the time, the task description, and specify the audio file you want to use for audio notifications. You can choose to select any of the default audio files, or choose a custom audio track from an external location. The Task List tab allows you to manage alarms if you have created more than one task in a list.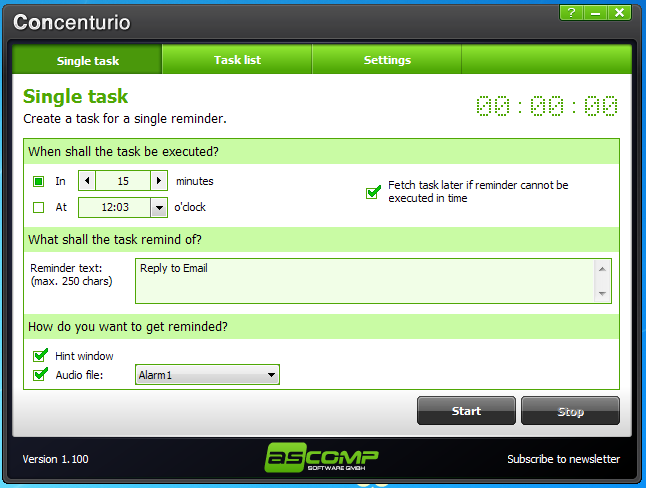 The Settings tab allows you to set Program Language and specify Program Startup and Update Wizard settings.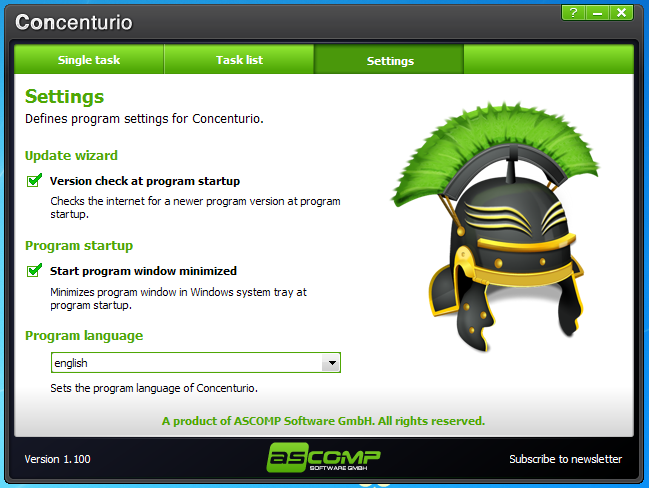 When the timer is up, alarm goes off with a desktop notification. If you are busy at the time, you can choose to repeat the reminder later by specifying the alert delay time (in minutes).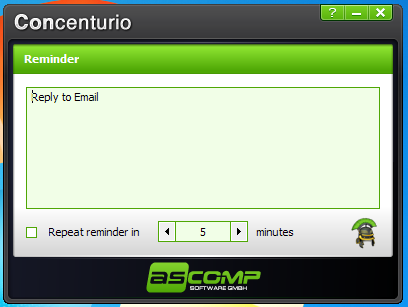 a
Concenturio is a very beautiful application that works as it's supposed to do. It may keep you from missing anymore important tasks. The application works on both 32-bit and 64-bit versions of Windows XP, Windows Vista, Windows 7 and Windows 8. It was tested on Windows 7 Ultimate.