Configure And Optimize Windows Server 2008/Vista With Core Configurator
Core Configurator is a free utility that lets you configure and optimize your Windows Server 2008 Core edition and Windows Vista configuration. It is free for non-commercial use only. It has a graphic interface similar to that of control panel which allows you to access networking, firewall, services, registry, task manager, etc from a simple-to-use window easily.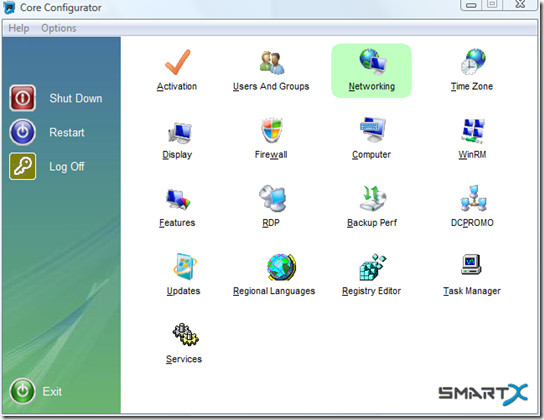 Some key system management tools include: DSM and SecReport.
DSM
DSM allow you to instantly get a real view of duplicate SID computers on your network, easily distribute new SIDs to remote computers with a single click, easily repair problems caused by years of incorrect deployment procedures, and tighten security and fix one of the most common security threats in enterprise networks.
SecReport
SecReport allows you to generate complex NTFS security reports on any given directory. The report will include all users who have access to each sub directory (and optionally files) and the type of access permission.
Apart from these features you can also make regular complete backup of your server(see screenshot below).
Below are screenshots of Remote Desktop Settings and Deployment Configuration respectively.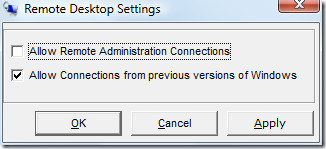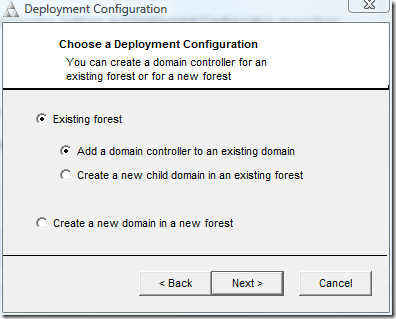 Some other key features includes:
Regional and Language options
Services Panel
Network Connection
Automatic Update
Product Activation
Configuration of display resolution
Clock and time zone configuration
Remote Desktop configuration
Management of local user accounts (creation, deletion, group membership, passwords)
Firewall configuration
WinRM configuration
IP configuration
Computer name and domain/workgroup membership
Installation of Server Core features/roles
For complete list of features along with their screenshots and capabilities please check the User Guide inside the zip file. Enjoy!