Control Desktop Explorer Windows With Customizable Buttons In Title Bar
Chameleon Window Manager is a free utility that adds additional controls to explorer and application windows by introducing custom buttons on the title bar. These controls include operations allowing one to quickly align a window to left (or right) of the screen, toggle transparency, make it stay on top or minimize the window in several ways.
We all know that Windows 7 has AeroSnap but if you want to position the window to the left or ride side of the screen without dragging it, then you can do so with this tool in a single click, plus there are many other useful options as well. In the screenshot below, you can see new buttons next to the three standard Windows controls. These include align left, align right, toggle transparency, stay on top, minimize to caption bar and minimize to tray, respectively.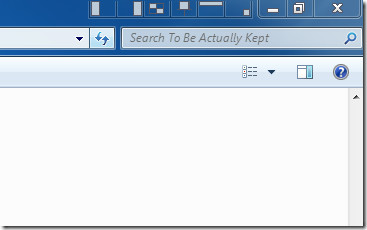 All these buttons have further settings that can be modified through the application's settings pane, accessible by clicking the system tray icon for Chameleon Window Manager.
The program comes with a skinable interface, and provides a convenient extension to desktop window management. It works with all versions of Windows, both 32- and 64-bit versions are supported.
Download Chameleon Window Manager (third tool from top)