Control Your Mouse Pointer With Head Movement Using A Webcam
Recently Google launched an April fools joke about controlling your mail with body movement. However, it will not be surprising if this becomes a reality in the wake of fast track technological advancements. An example of such an advancement is the Camera Mouse software. It is developed by researchers at Boston College and Boston University to help people with disabilities who can use the mouse cursor with their head movement via a webcam. It has now been made publicly available for free downloading. The primary users of this program are meant to be people with Cerebral Palsy, Spinal Muscular Atrophy, ALS, Multiple Sclerosis, Traumatic Brain Injury, and various neurological disorders. However, it is not just helpful for people with disabilities but also quite interesting to utilize for general use. Suffice to say that Camera Mouse uses your head as a wireless mouse.
To start off,  launch the app and point your webcam towards your head. Click on a corner of your head image and wait for four seconds (or hit CTRL). After that you will be able to move your mouse merely with your head. This program will pick your head movement and move the cursor wherever your head moves. Hit CTRL to release the mouse.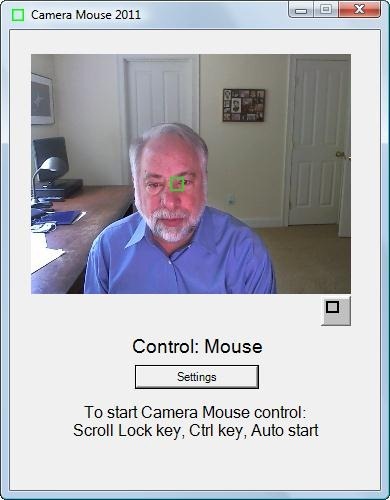 Click the Settings button to configure advanced features. From here you can choose clicking, movement, hotkeys options, etc. For example, you can set the cursor to initiate a click command when the mouse stays stagnant for 2 seconds. Likewise, you can also set when the camera starts capturing your movement, the hotkeys that disassociates the mouse from your webcam and so on.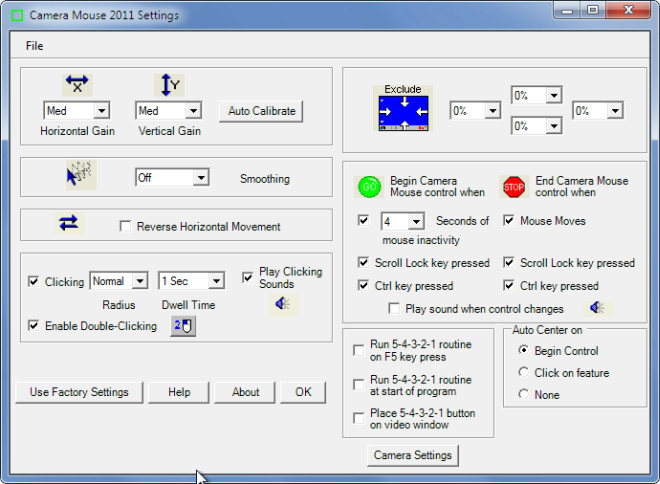 For more information, check out the below video:
It works on Windows XP, Windows Vista and Windows 7.