Convert And Analyze Audio Files For Errors With Helium Audio Converter
Helium Audio Converter is a feature rich audio converter with the ability to analyze damaged files. What makes it different from common audio converters is it's powerful inspection tool which can be used to analyze Mp3 and Flac files before converting them. You can also set options to specify how conflicting file names should be managed. For instance, it can be specified if source files should be deleted after conversion and whether a warning should be given when converting from an inferior to a better format.  The supported conversion formats include, Mp3, Mp4, MPC, WAV, WMA, Ogg Vorbis, M4A, AAC and Flac.
Like any audio converter, select a file or folder containing your music files, a conversion format and click Convert to begin the encoding process. The default directory for the converted files is the Music folder in Windows library, however, you can select a different folder from Change or check the "output to same folder as source folder" to save the files in the source folder of the encoded files.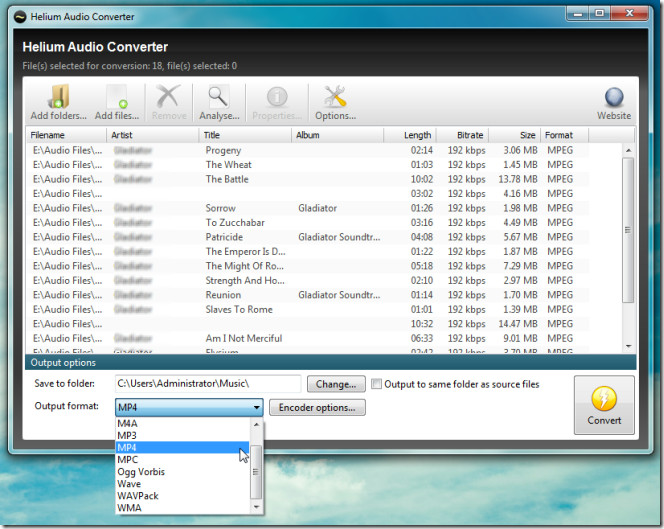 Before conversion, you can also set a custom bit rate from Encoder Options.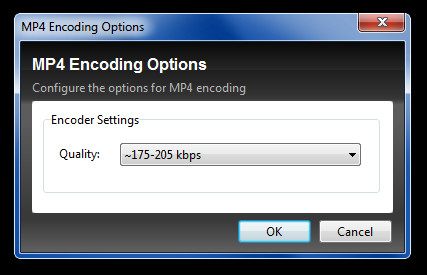 The conversion process for helium is quite quick and it took less than 30 seconds in converting 18 Mp3 files to WAV format (during testing).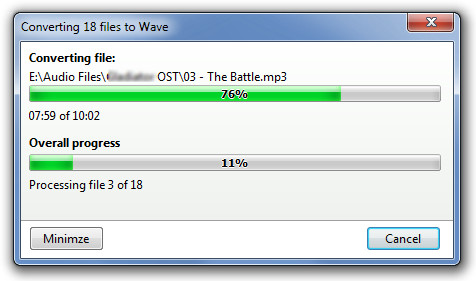 Once the files are converted, you are also displayed with a log of the converted files.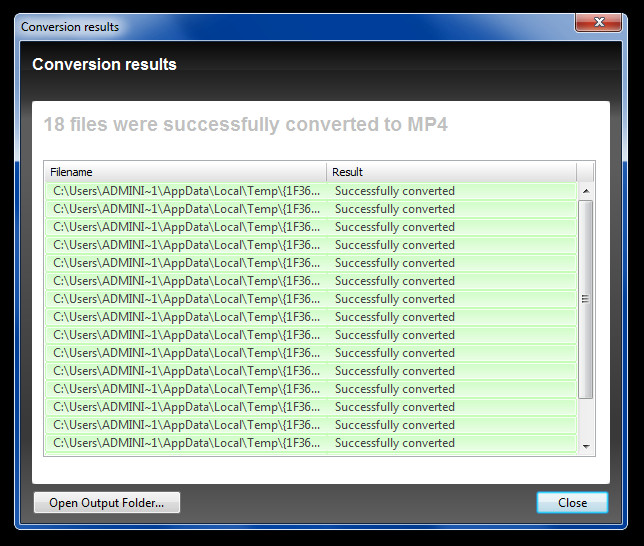 To overwrite source files after conversion, append number to file name, enable warning messages for converting inferior to better format/bit-rate, head over to Options.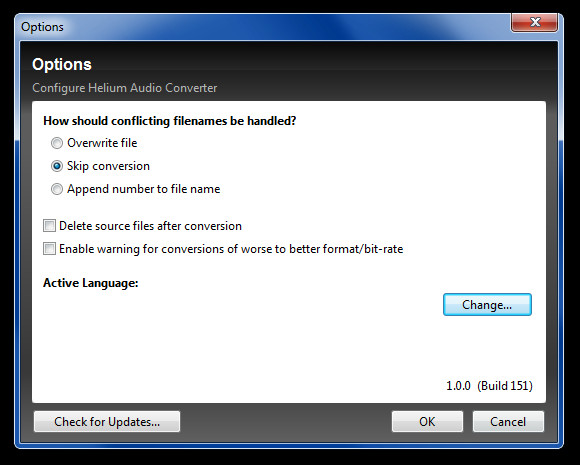 For Mp3 and Flac files, you can click on Analyze from main interface to check for file errors. Files with errors are displayed in Pink color, whereas, files without error are displayed in green color.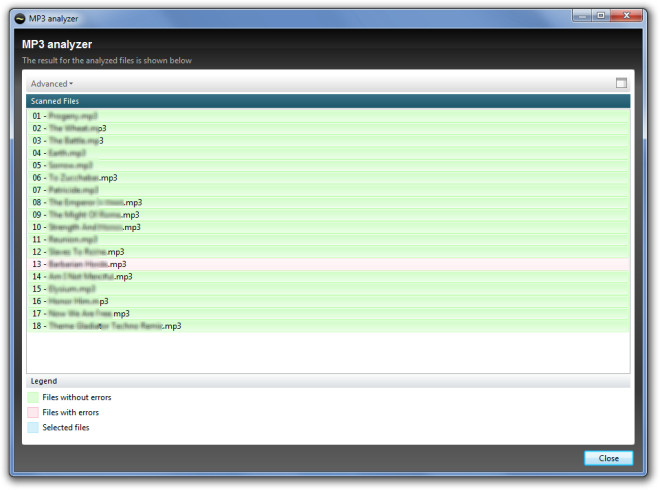 Helium Audio Converter works on Windows XP, Windows Vista and Windows 7.
Download Helium Audio Converter