Convert Popular Video Formats To Mp4 File Format
Mp4 format is getting so popular that almost all mobile devices now support this format. If you are looking for an easy way to convert most popular formats, such as, mov, avi, mpg, mp4, wmv, divx, f4v, flv, mp3g, vob, and xvid to mp4, give VidEncoder a try. If you not an advanced user, we would recommend trying out Miro Video Converter.
meGUI is another option but is much more complex, while Oxelon Media Converter adds the ability in convert from the context menu. Users who only need to convert video files to Mp4 format would be more than happy with opensource VidEncoder. It is a Java app, thus requires no installation. This portable little tool allows you to enter FFMPEG Command line options under Advanced tab for further tweaks.
Add files that you want to convert and hit Start. The encoding will begin instantly and will save the output in the same directory where the source is residing.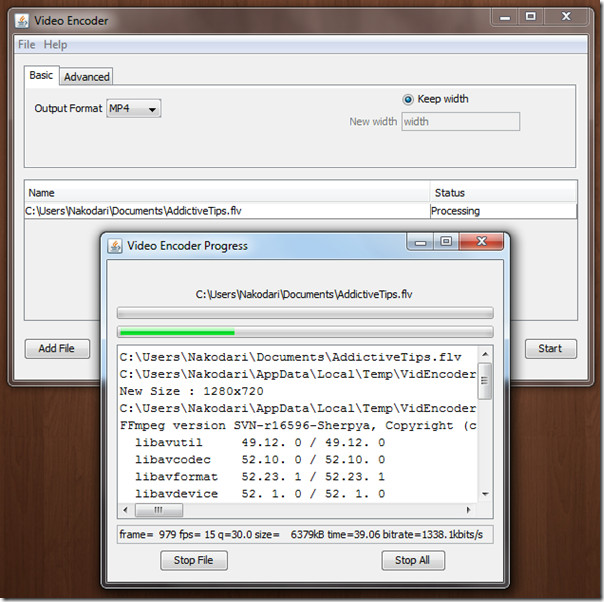 Apart from MP4, users can choose three other output video formats, DivX, Xvid, and MPEG2.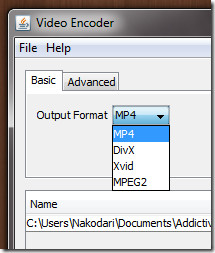 It works on all operating systems provided Java is installed. We tested it on Windows 7 32-bit system and the conversion turned out to be seamless. The output video quality was superb, more like the original.