ValmaWord is a small yet advanced tool that allows users to convert MS Word Documents(both .doc and .docx) to HTML format. It can also convert Text(.txt) to HTML format. Once converted, it will open the text in your default web browser.
The usage is quite simple, you just have to open a word document and it will paste the text automatically. You can then add different formatting, add Images and background music, change alignment, enter the URL or email in the text, and more.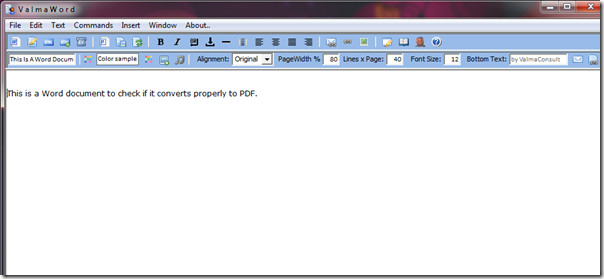 You will find options to insert space, break, line, preformatted text, and table too. All of these options can be found in Insert Menu.
When all is done, hit the HTML icons(highlighted in screenshot below). There are two types of HTML icons given – HTML with no automatic formatting and HTML with automatic formatting.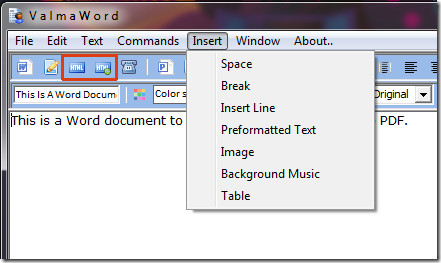 This tool is quite advanced when compared with previously covered tools, such as, Doc to HTML Converter. Also it is the first free app that can convert .docx format to HTML too.
It works on Windows 2000, Windows XP, Windows Vista, and Windows 7. Enjoy!