Copy, Organize & Upload Research Content To The Cloud With Shelfster
Research is an integral part of writing. No matter what the topic is, a writer has to spend a lot of time doing research before they can actually start to pen down anything. These days, most of the research work is done on the internet, where writers browse through hundreds of web pages, reading and looking up new information from multiple sources at a time. Shelfster is an application that simplifies the process of researching and writing by allowing you to quickly capture text and image clippings from documents, as well as webpages. The content can be organized, viewed and edited using titles, tags, annotations and project categories, and is stored directly in an online account, enabling you to access your data wherever there is an internet connection and a capable device.
The application sits in the system tray after installation. Right-click its icon to access Account Settings, toggle Show Clip/Crop tools, open New Idea and New Image window, and select Clip Selection & Crop Selection tools (also available in Shelfster Tools).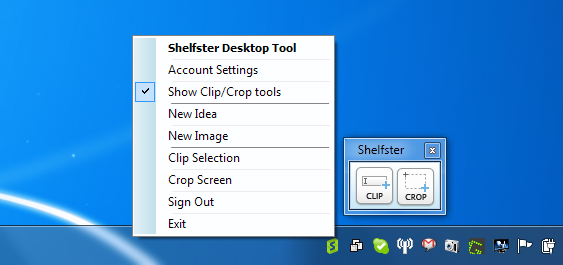 The copying process just involves a few simple steps. To copy text, first select the text that you want to copy, then click Clip in Shelfster Tool. To take a screenshot of your screen, select Crop from Shelfster Tool, define the boundaries of your screenshot and double click inside the selected area to save the screenshot.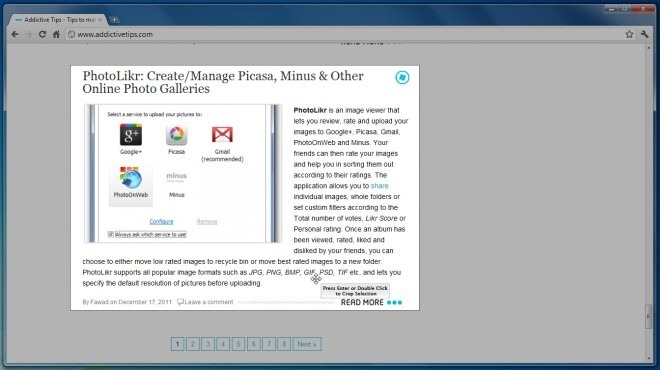 Once an item is copied, you will be automatically taken to the New Item window. Using the provided options, you can enter a Title, choose Tags for identification, enter related Notes and select Category before saving the copied text. The application automatically extracts the Source of the content (for instance, the URL will be automatically saved if you copy the text from a website), and saves it along with the text.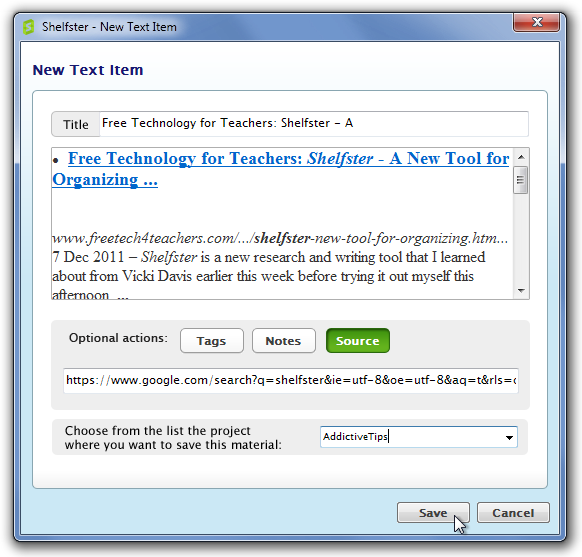 To send the copied content to an online account, you will need to sign up for the service on the product home page. Enter a valid Email Address, Username, Password and click Sign Up to activate your account.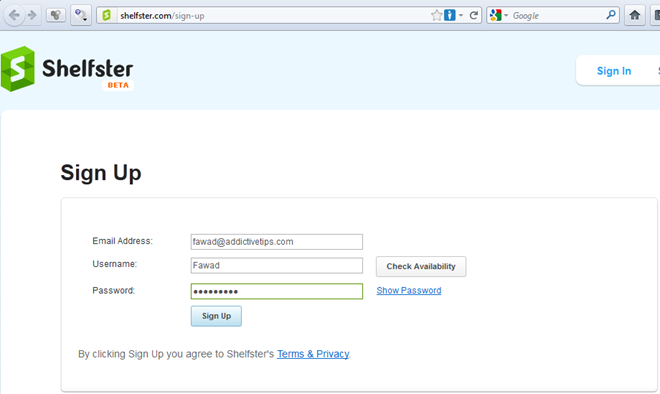 Once your account is created, you will be able to access the copied content and use Shelfster's web-app to perform basic document editing functions, and Save, Export, Delete and Print a document.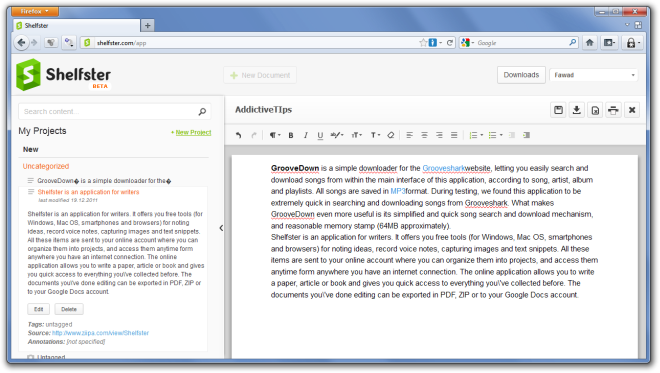 Right-click the system tray icon and select Account Settings to configure settings related to automatic uploading of Content, Keyboard Shortcuts and Tags. You have 2 sets hotkeys to choose from, for both Clip and Crop functions.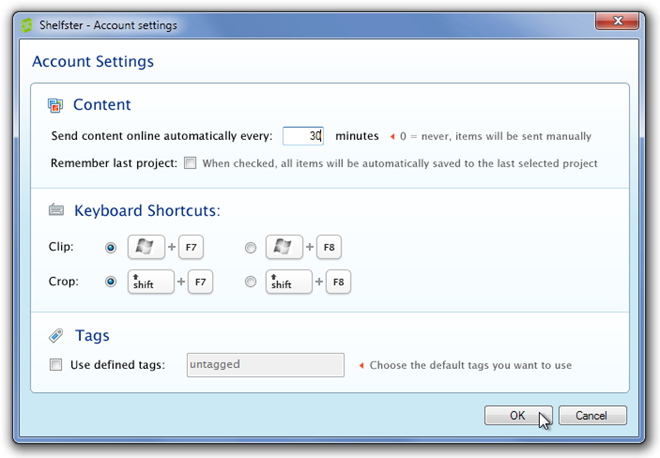 Shelfster works on both 32-bit and 64-bit versions of Windows XP, Windows Vista and Windows 7.