Create And Manage Your Scheduled Tasks Right From Your Desktop
Do you create Outlook tasks or create your daily tasks in notepad? Both of them have serious drawbacks. If you want to create and manage your new tasks and schedule them accordingly right from your desktop, then TaskCoach is what you should be looking for. It is currently in Alpha stage and is available for Windows, Linux and Mac OS.
You can create a new task, a new effort, a new note, or add a new category. It is fully customizable and very easy to use.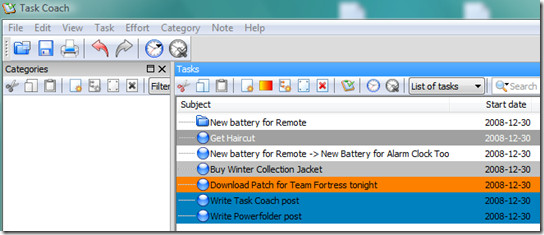 To begin, click Task > New Task and enter the Subject and the Description. You can assign the priority and use a different color so that it becomes easier to manage your tasks.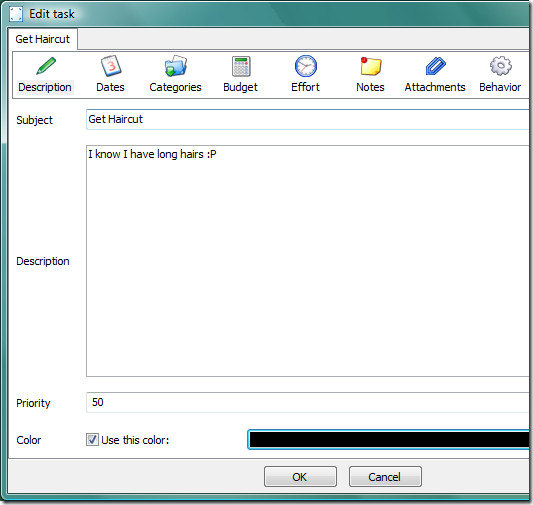 Here you also select the Dates, categories, Calculate your task budget and effort, write down notes, attach a photo or video, or check the behavior. When you have completed a  task, right-click it and select Mark Task as Completed.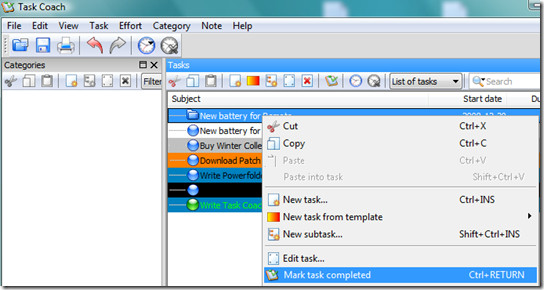 You can start the tracking effort in same way. All these options make it one of the coolest task manager out there. Enjoy!