Create Beautiful Abstract Images In Seconds With Hot Spot Studio
Images, as always, are used everywhere now. They show up in banners, as desktop backgrounds, in catalogs, in art collections, and the list is impossible to name all. Sometimes, you may need to create some captivating abstract art in a short time, or you may just want to let out your creativity once a while.
Hot Spot Studio is a studio software that can be used to create artistic, light-based images. Check out the image after the jump.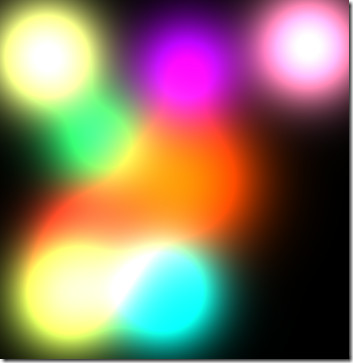 This image has been created in less than a minute. Once you launch the executable file, you get a very simple interface with a canvas whose background is customizable. Other than that, clicking will add 'circles' or spotlights, whose color, size, intensity and color absorption you can control. Once done with the playing around, click the Render Picture button to see the output of your creation. After previewing the rendered image, you can save it to hard disk as well.
Check out below the screenshot of the program, as well as the original image that gave birth to the one pictured above.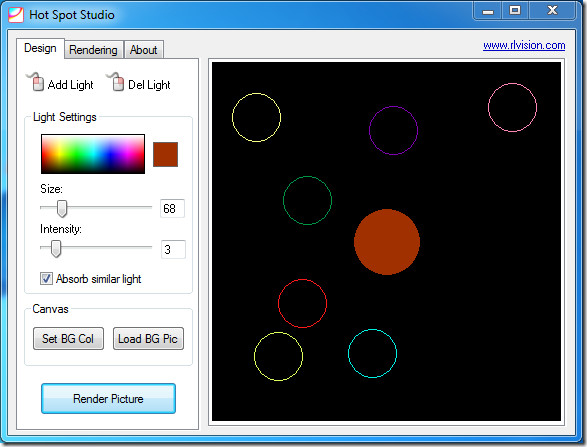 This small tool is portable and doesn't have any known dependencies. It worked well with our test system running Windows 7.