How To Create Custom Themes In Windows 10
Windows 10 added themes in the Creators Update. It comes with three default themes and you can download more from the Windows Store. At present, the themes are basic. You get wallpapers and an accent color to match it. If you like the themes in the Windows store, limited as they are, then the feature is worth it. Outside that, there isn't anything impressive about themes just now except that you can create custom themes in Windows 10. The themes you create have the same basic components; wallpapers and an accent color. The benefit of creating custom themes in Windows 10 is that you can switch between them with just a click. If you have several wallpapers that you like to set with a nice accent color, themes lets you switch to it in one click.
Create Custom Themes
A custom theme is one or several wallpapers, and an accent color. Open the Settings app and go to the Personalization group of settings. Here, visit the Background tab to set a wallpaper, or a slideshow.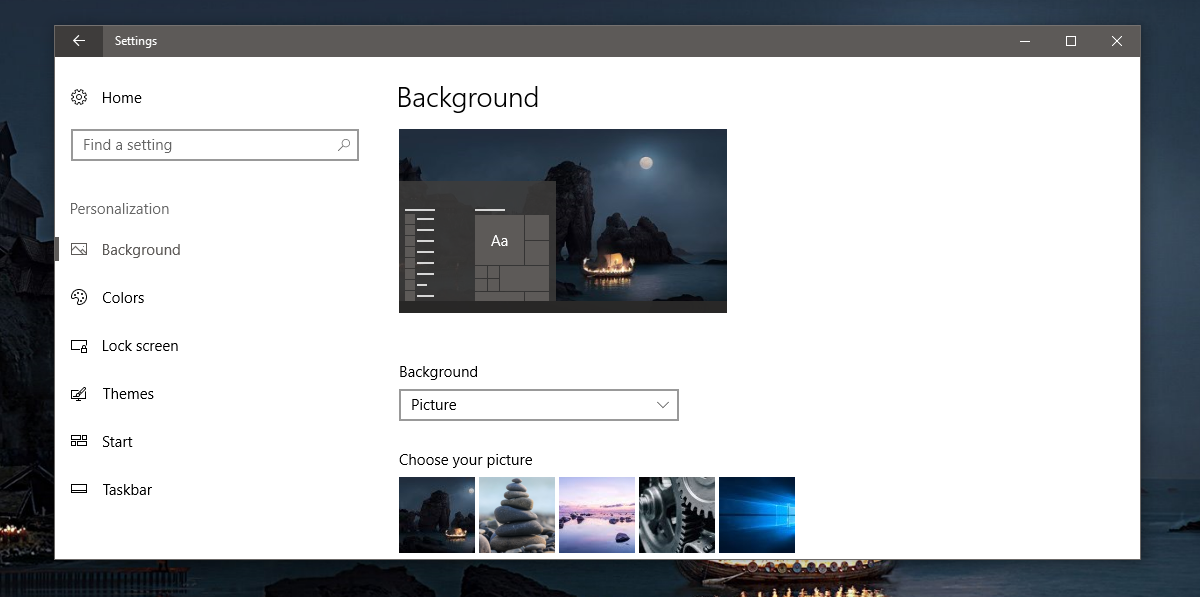 Next, go to the Colors tab, and select a nice color to go with the wallpaper you've set. You've now created a custom theme.
Save Custom Theme
Open the Settings app and go to the Personalization group of settings. Select the 'Themes' tab. Make sure the custom theme you created is shown in the preview on this tab.
Click the 'Save Theme' button. Enter a name for your theme, and click 'Save'.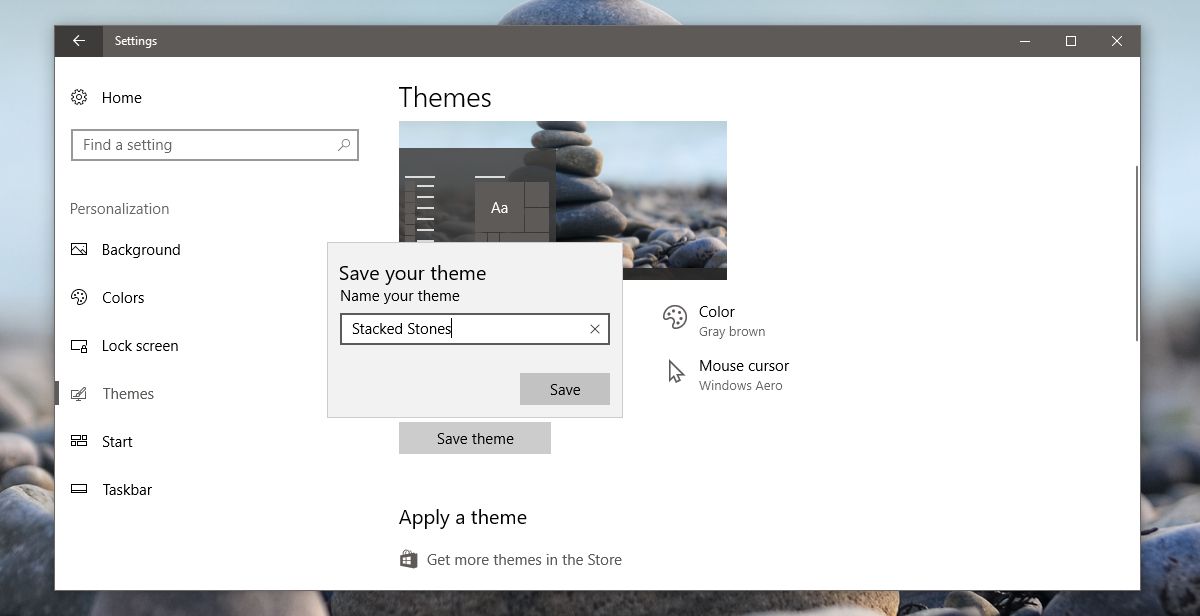 Your custom themes will appear on the Themes tab under the preview for the current theme. Just click a theme to switch to it. Each theme shows you the wallpaper and the accent color set for it.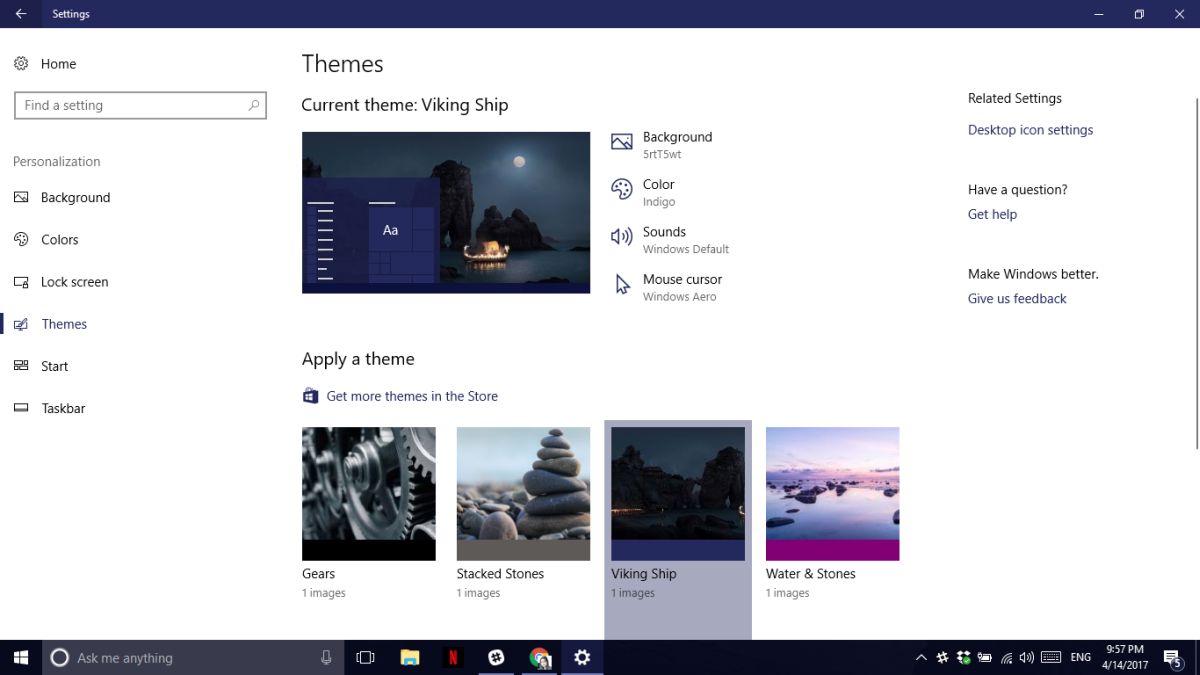 Although themes in Windows 10 are basic, they have their benefits. If you save a background with its accent color as a custom theme, you never have to worry about accidentally deleting the image. You also don't have to spend time selecting the correct accent color when you use an old wallpaper.
Limitations
The themes have their shortcoming. You can't set Taskbar transparency, turn accent colors On or Off, or customize the Start Menu in a theme. The theme will only save wallpapers and accent colors. All other personalization settings are not saved. This is a testament to how very basic the feature is. It doesn't take into account that some wallpapers and some colors look better with transparency off. Here's hoping Microsoft eventually fixes this, or at least adds better support.