Create, Edit And Encrypt Text Documents Using crypTN
If you require working on a shared computer at office or home and need to save TXT  files securely, then it might be a good idea to use crypTN. It is an open source application which provides the complete functionality of Windows Notepad with additional utility to encrypt and password protect text files. crypTN is primarily a text encryption tool which uses the AES 256-bit encryption algorithm. You can use cryptTN when you want to create secured text documents and keep them from prying eyes. For example, you may have written and saved a classified project details file at office. To avoid this information from being copied by your co-worker, you can simple open the document using crypTN and encrypt it.
On the whole, it provides three major functions, i.e. to create encrypted documents from scratch (using built-in notepad tools), to open existing text files to encrypt them, and to password protect files containing encrypted text.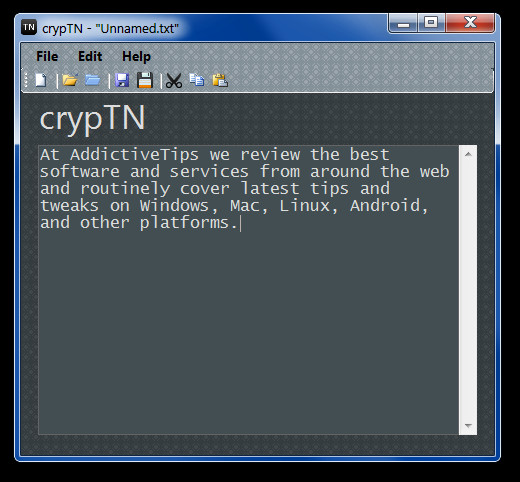 To get started, either create or open a text document and select Save as Encrypted.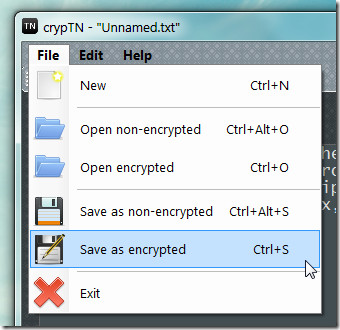 This will prompt you to choose a location and to add a key for protecting the document. Make sure that key that you enter is easy to remember as it will be needed to unlock the document later on.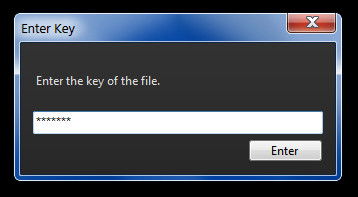 This will save the document in an encrypted form on your selected location.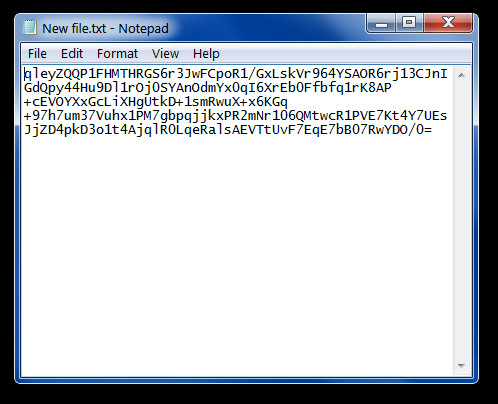 To unlock the document, select Open encrypt from File menu, choose the document and enter the key to access it.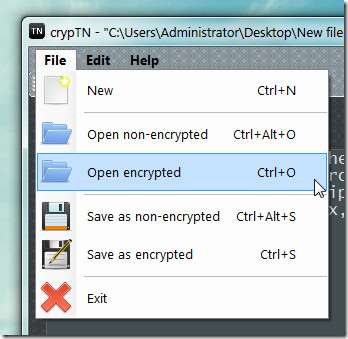 crypTN works on Windows XP, Windows Vista and Windows 7 (provided you have .Net Framework 4 installed).