Create Folder Toolbars On Your Windows 7 Desktop With OldBar
From time to time Microsoft has tried enhancing their Windows OS. They simply remove features they found useless in new Windows releases, which are found in prior versions. Likewise, they simply provide an alternative solution for the tool or utility we are already using. However, some of us are sometimes so much used to a few of the options or features that not having them almost seems like the world being turned upside down. Before Windows Vista, there was an option in Windows to add folders as toolbars to your desktop. Although, am not a fan of this feature and hardly found the need to use it, some people still do so. When Microsoft introduced Jump lists with Windows Vista, they removed the toolbar feature. If you are one of those folks who still find its need and wish if somehow you could bring that missing thing back, then consider your wish granted. Meet OldBar – a program that lets you add multiple folder toolbars to your desktop, attach them either to a side, or place them anywhere on the desktop. The position of the folders' contents can also be changed within a toolbar by moving them up and down the list. Button height & width is adjustable, and the toolbar can be set to stay always on top, hide automatically, animated etc.
To enable the toolbar, run the application, right-click the toolbar and select Choose toolbar folder from the Toolbar folder. All the contents of the selected folder, including files and subfolders, will be displayed.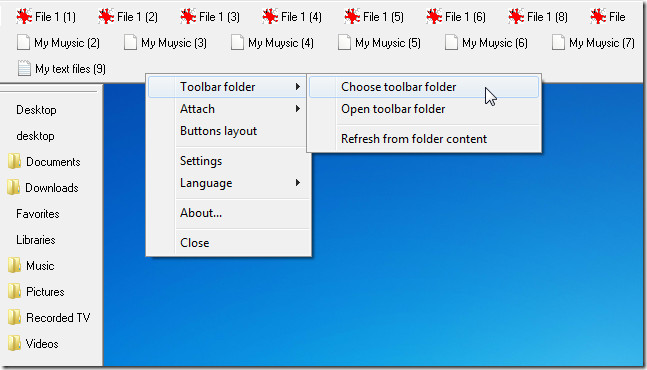 The Attach option enables you to attach the toolbar On top, On bottom, On left, On right and Unlock to let if float anywhere on your desktop.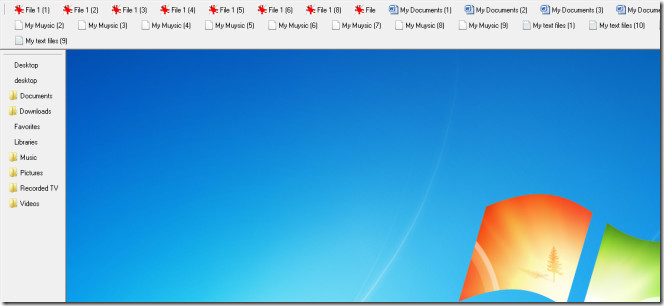 Click Buttons Layout to move the folder contents up and down within the toolbar by using their respective buttons. You can also delete the shortcut of any item from the list.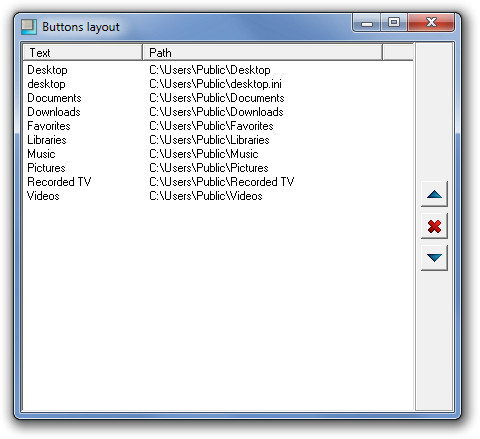 The Settings menu has three tabs; Interfaccia, Buttons and Panel. Interfaccia allows you to change the GUI language and enable Run at Windows Startup. Buttons has options including Autosize buttons, Buttons height, Buttons Width, Show text, Flat buttons and Small Icons. Panel contains the toolbar options Always on Top, Hide Automatically, Show bevel, Fixed Border and Animated.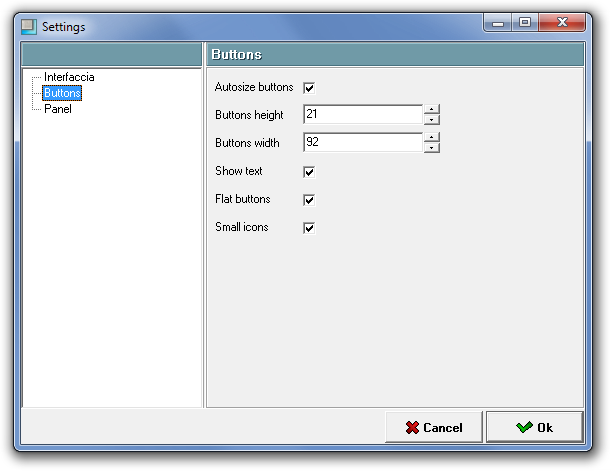 OldBar is although 'old' now just like its name, its a great way to bring back that toolbar which always was there in preceding versions of Windows. It works on all versions of Windows, and testing was done on Windows 7 64-bit version.