Create Live Linux USB With Universal USB Installer
Using a Live USB for simulating an operating system can be more useful than a Live CD, as optical drives have a lower read/write rate and do not allow writing extra information. On the contrary, a Live USB has more storage capacity and added advantage of writing information to the bootable medium.
Universal USB Installer is a Linux Live USB creator. It provides the utility to create a Live USB for emulating Linux based operating systems on a Windows machine. It supports a large array of Linux Distributions, including the most updated versions such as Ubuntu 11.04. In case you do not have a desired Linux version, it provides an option to download the ISO image file. What makes Universal USB Installer more useful than other software of its kind is the ability to automatically write changes back to the bootable medium. In other words, you can save additional information within the Live USB according to pre-allocated space. Moreover, you can create a rescue disc for your Linux operating system.
Select a Linux distribution from the drop down menu. The new versions of Linux distributions are displayed from the top of the list, followed by the older ones.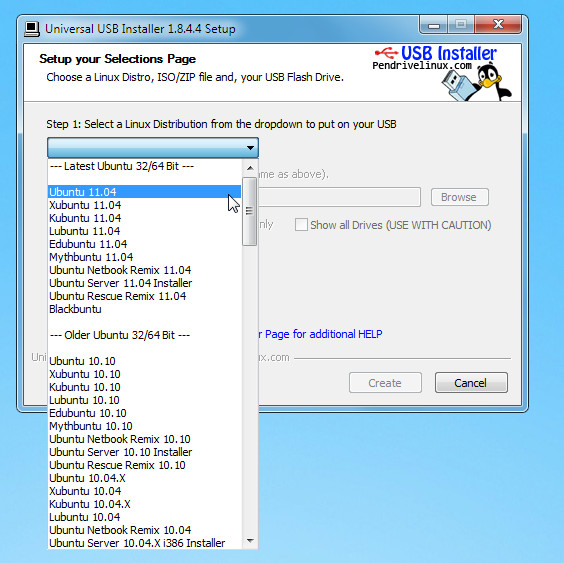 After that, click Browse and select the ISO image. In case you do not have the ISO file, select Linux version and select Download This ISO checkbox. Universal USB Installer automatically detects a plugged-in USB device. However, in case multiple USBs are attached to the system, you can select one from the pull down menu. To display all internal and external drives, check the Show All Drives checkbox. This will display all internal and external drives attached to the system with respective drive letters.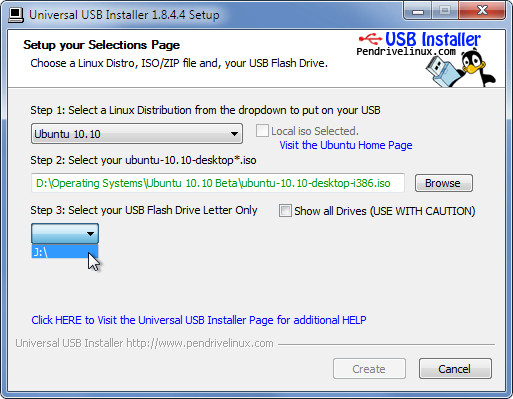 Once the USB drive is selected, check the Format checkbox to format the USB as Fat 32 and use the bottom slider to allocate space for saving ISO and future changes from the Live emulation. Click Create to continue.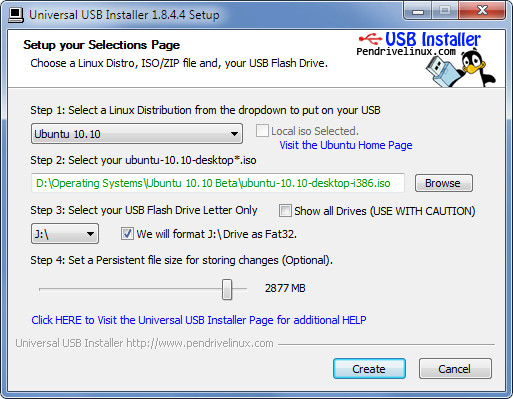 A prompt will be displayed, explaining the changes that will be made to the USB, e.g. it will be formatted in Fat32 to install your selected Linux version. Click Yes to create the Live USB.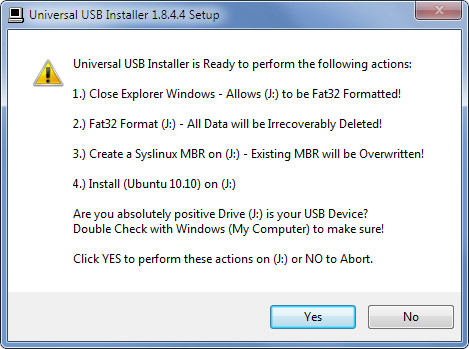 This will create the Live USB for your selected Linux version.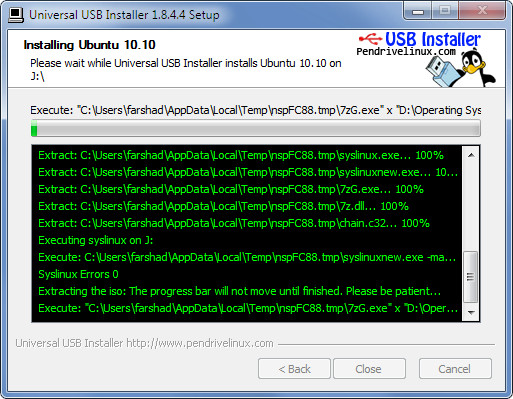 Once the Live USB is ready, you can reboot your system to begin simulating the Linux operating system.
Universal USB Installer is an easy to use application for quickly and efficiently creating a Live USB. However, if you would like to create a multiboot Windows and Linux USB drive, then check out WinSetupFromUSB.
It works on Windows XP, Windows Vista and Windows 7.
Download Universal USB Installer