Create Text Documents In Tree Structure For Better Organization
Categorizing assorted information out of given text is the first priority when it comes to the organization of text/information. Tree structure supported application which offers creating text documents in a hierarchy of multiple categories can be helpful to manage diverse information. LinkTreeNotes (LTN) is one such tool to manage and organize information in tree structure. You can create text documents and categorize multiple type of text into different groups. Furthermore, it supports HTML format with auto-link feature, allowing you to export the text into HTML format without having to create links for included elements.
It offers utterly simple interface with a main navigator in the left sidebar. The general usage and navigation is more or less identical to Windows build-in application for reading help files (CHM).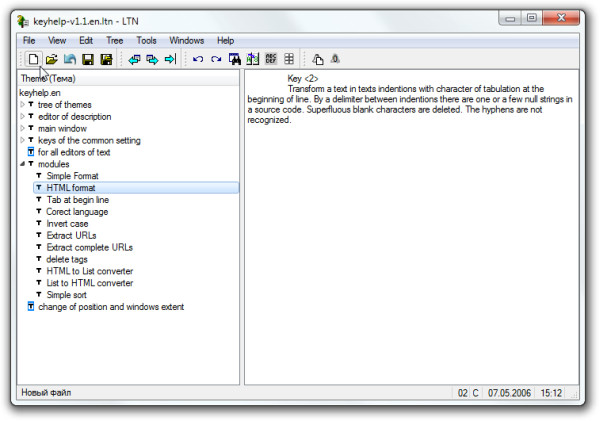 The main toolbar contains some general options such as Open, Save, Save as. Alongside, you have some navigation buttons with an option for unwrapping the text in selected category. Since it is a HTML based editor, you can easily find out anchor tags to add/edit links manually. It offers a vast search criteria along with all the essential filters to narrow down the search. Due to the mechanism of references the tree can be transformed in any graph, according to the developer.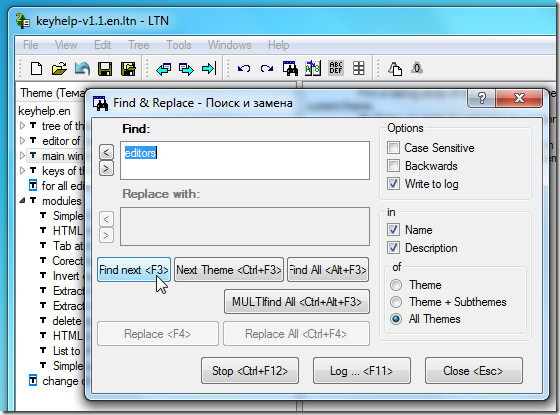 The document with the user-defined tree structure can be saved in its native LTN format. It also supports TXT , HTML and TXT (Palm-MIME 1.0) format. Apart from some interface specific glitches, we found the application useful. It runs on all versions of Windows, while our testing was carried out on Windows 7 x86 system.
For more, you can check out previously covered Iroha Notes (a note taking tool to link up different notes) and RJ TextEd (offers code folding/ syntax highlighting).