Drive Tweaker – Create Virtual Drives, Lock And Customize Local Drives
We reviewed Virtual Drives Manager last November which provides user the functionality of creating virtual drives, now Drive Tweaker comes in as another utility which lets you create virtual drives and with that it offers some extra features like lock and customize a local drive.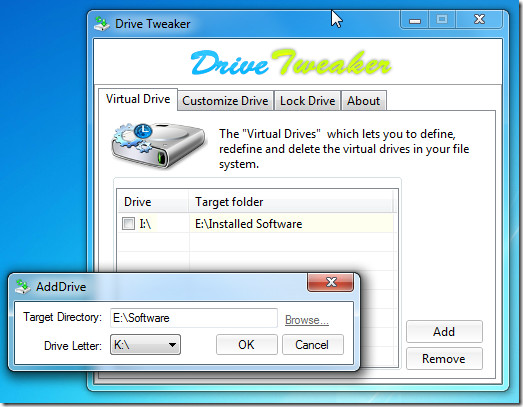 You have to use any theme patcher in order to customize the Windows themes, after that one can customize drives by selecting a favorite icon, changing the background for that drive or changing the foreground color, you can Refresh Explorer to avoid system restart.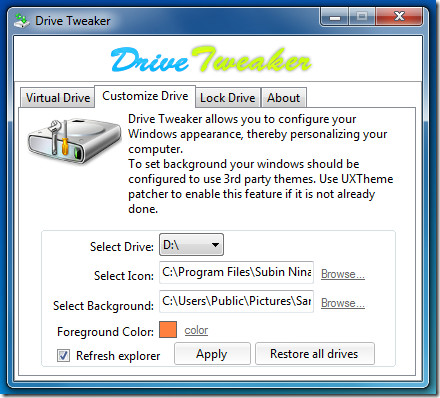 You can lock any drive on your PC simply by going to Lock Drive tab. It provides some useful features, but it also threw some exceptions while testing. It is compatible with Windows XP, Windows Vista, Windows 7 and tested on x86 based  Windows 7 PC.