Create Your Own Cloud Network With Leaf Networks
There are many software and web services available out there that provide synchronization of data between multiple users. However, as the time of cloud computing lurks over the horizon, we are far likely to witness more cloud-based applications with better features. There are many ways one can create a private network for synchronizing files and connecting with multiple users. One way is to configure a Windows Home Server, whereas another is to create a VPN (Virtual Private Network). Leaf Networks is a Windows application that allows creating your own cloud based network. It provides options to connect with your friends, play Xbox / Xbox 360, provides easy connectivity to your files, and options for sharing files with multiple people connected to your private network. It is primarily considered an alternative to a VPN and provides the utility of creating your cloud based network without the need of setting up a server.
To get started, launch Leaf networks and sign in with your account. If you do not have a Leaf Networks account, you can click on Get a New Account to create a new login ID.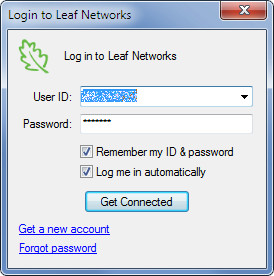 Once you are logged in, you can create your own network and then invite friends to join it. Just click on Create Network and enter a network name. You can either add members to the network during its creation or add them later on.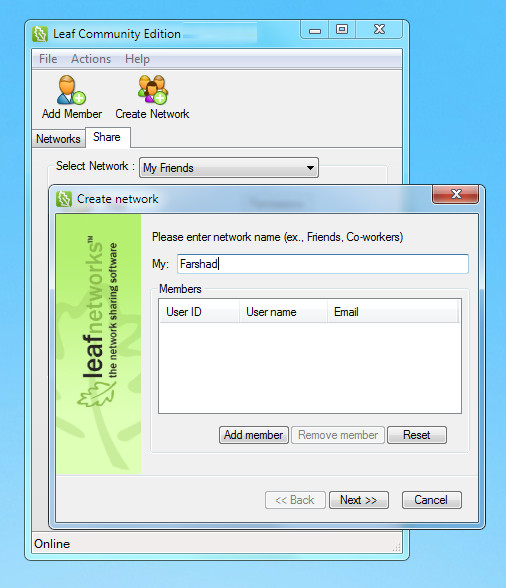 Once a network is created, you can add other members to it via the Add Member button.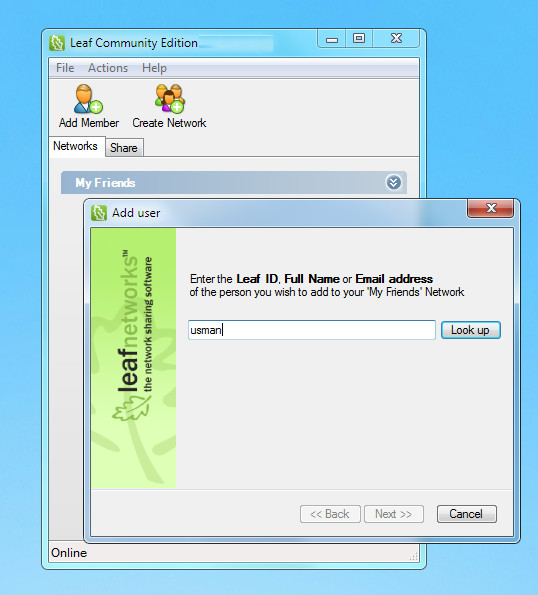 You will require entering a valid Leaf Networks ID to connect to a user after his/her approval of your friends request.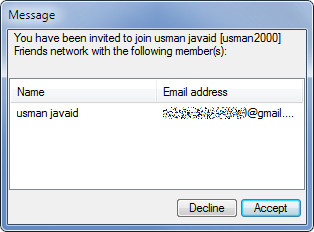 From the Network tab, you can see a list of your connected friends, send them a message and connect to their VPN, game server and access shared files that they might have shared with you.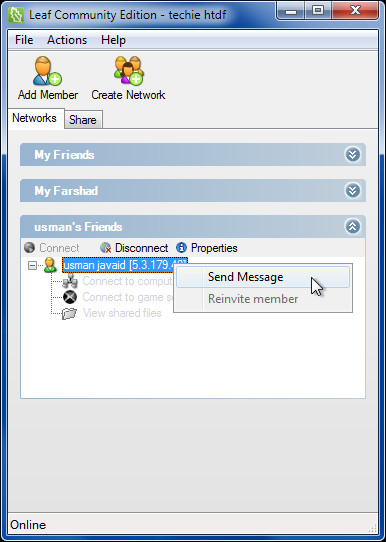 The Share tab allows configuring these access settings. Just click on the Permission button next to Files, Game Server or Private Network to allows access to files/folders, a connected server and private network. Each of these three options, allows adding members to your network resources and managing sharing options.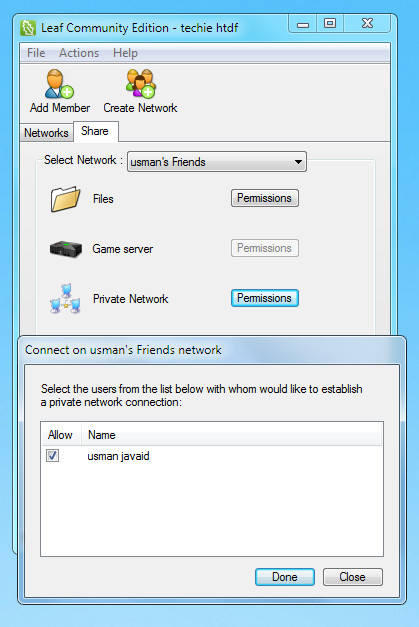 With Leaf Networks, you can create and connect friends with your private network and join their private networks. This way you can play Xbox, share and sync files and create your own network tree which is accessible via the cloud from anywhere, anytime. It works on Windows XP, Windows Vista and Windows 7.