Customize Windows Right-Click Send To Menu With Send To Toys
Send To Toys is an Windows Control Panel applet which can be used to customize the right-click Send To menu. By default, it has options like Compressed Zip, Fax, Mail Recipient, etc. With this application, you can remove the default options and also add a list of handy file/folder paths which you use frequently.
You only need to bring up its configuration window, where you can add/remove folders' paths and change default options. It comes with some useful options like; Send to Quick Launch, Copy file/folder name to Clipboard, Send to Run, Open in Command Processor (CMD), etc. It also lets you customize the Send To folder options, you can specify the parent directory, set the last folder used, or specify a folder to quickly send file/folder from Send To menu.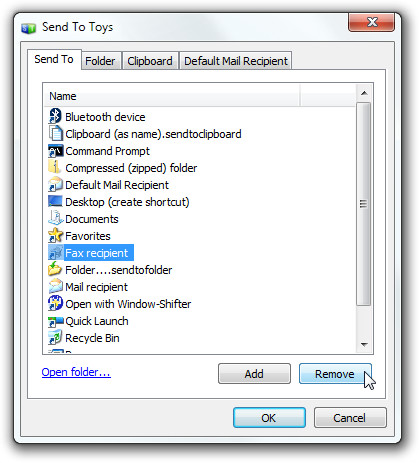 From Folder, you can specify folder path, enable last used folder or parent folder option to quickly send the folder/file in question to the selected location. For convenience, you can also enable an option to open the destination folder when operation is completed.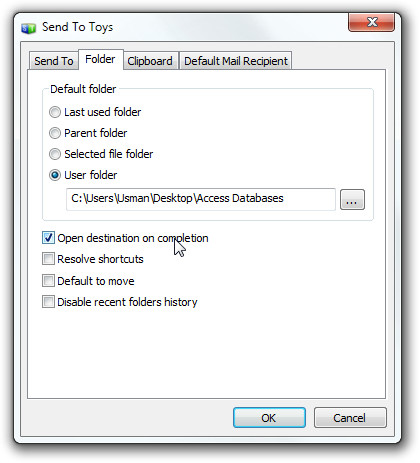 The Clipboard tab includes various send to clipboard options, you can customize the parameters of copying name of file/folder, insert pre and post fixes, apply URL formatting, sort file names (if multiple files/folders are selected), etc.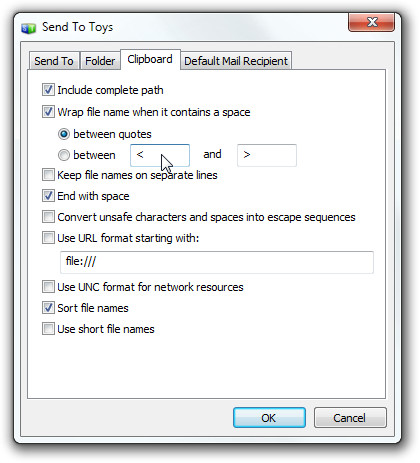 From Default Mail Recipient, you can enter all recipient mail addresses along CC & BCC, subject, and main email body text. Once all the options are configured in a way you want, verify them from Send to menu.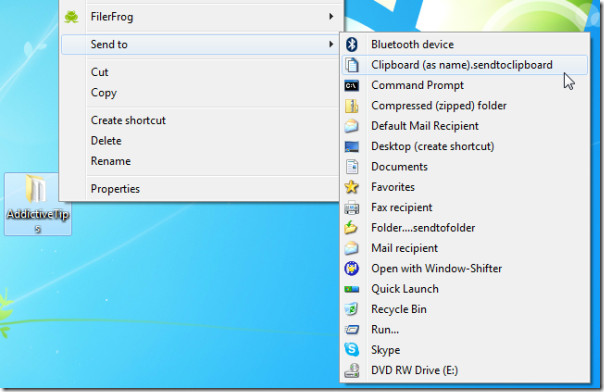 It runs on all versions of Windows, testing was done on Windows 7 x86 system.